Cardi B Responds to Claims She Stole Her New Song 'Up'
Cardi B is back with a new song. After teasing a new single during the week of Jan. 31, she released "Up" a few days later. It's a fun, high-energy song that's already blowing up the music charts and streaming platforms. But to some listeners, it sounds eerily similar to another song.
Amid accusations that she ripped the song from other artists, Cardi B spoke out on Twitter, explaining she's never even heard of the rappers she's accused of stealing from.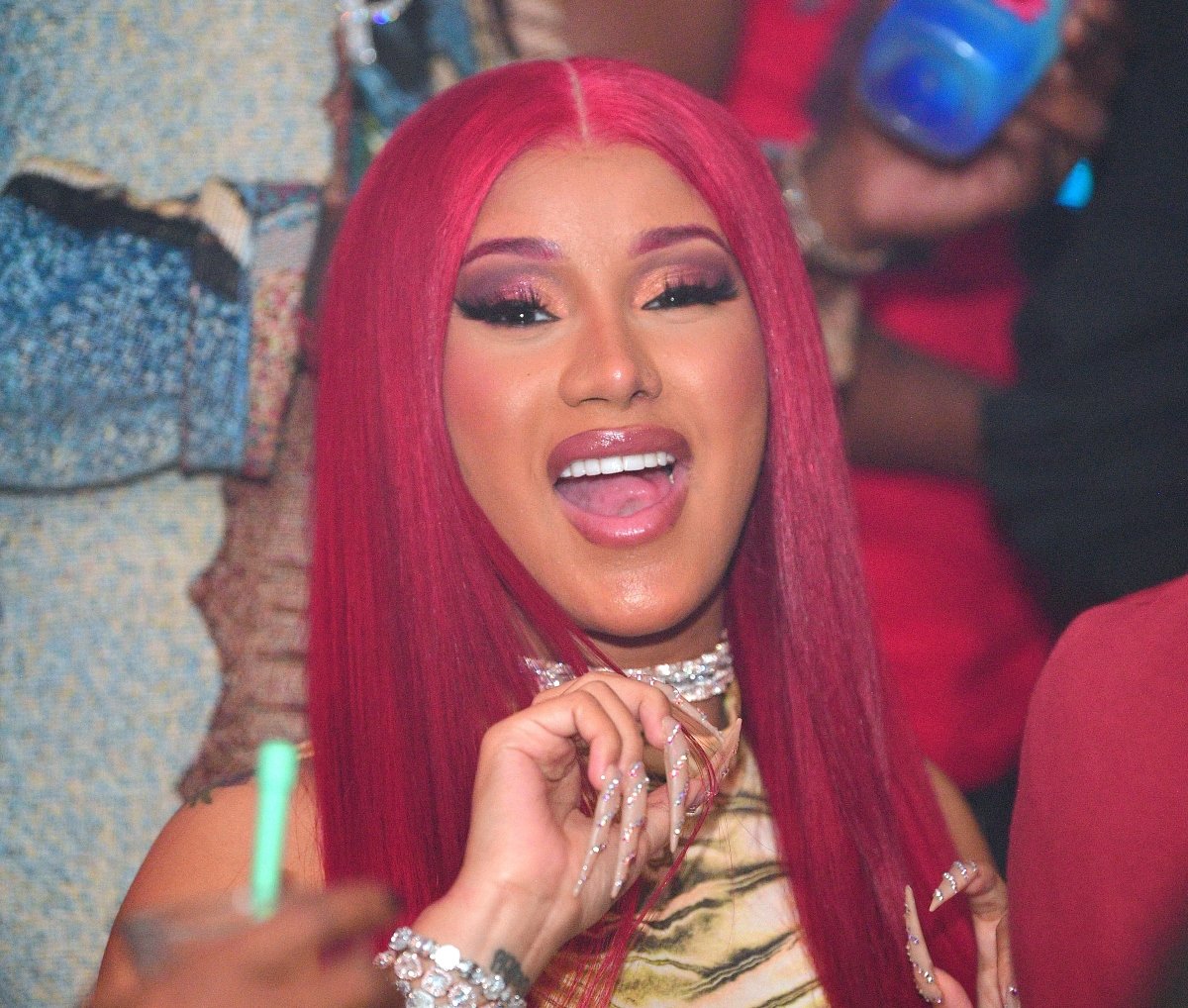 Listen to Cardi B's 'Up'
"Up" comes a few months after the release of "WAP" — a sexy single featuring Megan Thee Stallion that spent four consecutive weeks atop the Billboard Hot 100. Explaining how the new song came to be, Cardi B said on Instagram Live with Offset that she wanted to switch things up after "WAP."
"I wanted a more hood song," she explained (via Nylon). "I feel like my last song was too sexy, Offset. I feel like this is more like of an Atlanta thing, I don't know, a Georgia thing. He kept saying 'up and stuck' and I'm like "oh sh*t, I keep saying up and a stuck out of nowhere because that's something that I started saying this year … So I'm like, alright, this is some gangsta sh*t and that's what I like."
RELATED: Cardi B and Meg Thee Stallion's Sexually Explicit Song Is Important for Women
She released the song along with a video that has since amassed over 19 million viewers on YouTube. But the hype was quickly overshadowed by controversy.
Cardi B has been accused of stealing 'Up'
As the song circulated the Internet, Cardi B was accused of copying its chorus from a song called "Stuck" by New Jersey rappers Mir Pesos and Mir Fontane. Sharing a video to Instagram comparing the songs, Mir Pesos wrote, "Mannn somebody tagg they ppl tell them to get with my ppl 😩 they stealing."
Taking to Twitter, Cardi B pushed back, sharing a clip of her saying "it's up and it's stuck" way back on Aug. 7, 2020.
"I'm the type of person that avoids problems & court days. If I get inspired by a song I wouldn't mind giving a percentage or couple of thousand but I never Hurd if this man. I'm glad while I was recording this song in August I was playing wit the hook on this live," she wrote in a tweet.
But Mir Fontane continued to challenge her, claiming that a preview of "Stuck" came out a day earlier and that they "recorded it even earlier than that, respectfully."
RELATED: Cardi B Speaks Out After Backlash Over New Reebok Collaboration
The rappers are now escalating the issue
Amid the drama, many social media users pointed out that the phrase in question is popular in music. Even Mir Fontaine acknowledged that, telling HotNewHipHop: "I'm not trying to say we coined that phrase, at all. I've heard that way before we came up with the song. First time I heard it was from Travis Scott on 'Out West' by Young Thug."
"But it's the cadence, it's the way the beat flows, it's the way she delivered it that's like, 'that sounds ours.' That's where it was like, yeah, this is definitely inspired, at least, by our record. It has nothing to do with the words that were being said."
Despite that, both rappers noted they don't blame Cardi B. But they expect recognition for their work. "In terms of resolution — they want all creators to be properly credited and compensated for their work in all matters not just this," a representative for Mir Fontane told HipHopDX. "Pesos and Fontane's respective teams are working towards a resolution."
So far, it doesn't appear that Cardi B has acknowledged those reports.