Cardi B Revealed Her Natural Face and Got Accused of Getting Botched Plastic Surgery
Cardi B exploded onto the rap scene with 2017's "Bodak Yellow" and has since become one of the most popular artists in the world. But unfortunately, that success has come with a lot of criticism.
She's specifically faced lots of accusations of getting plastic surgery to achieve her iconic look. The rumors arose again just earlier in February when Cardi B shared a video online in which she wore her natural hair and went makeup-free, with many viewers arguing she didn't look anything like her original self. As the claims mounted, the "WAP" rapper issued a message where she addressed the rumors about her look.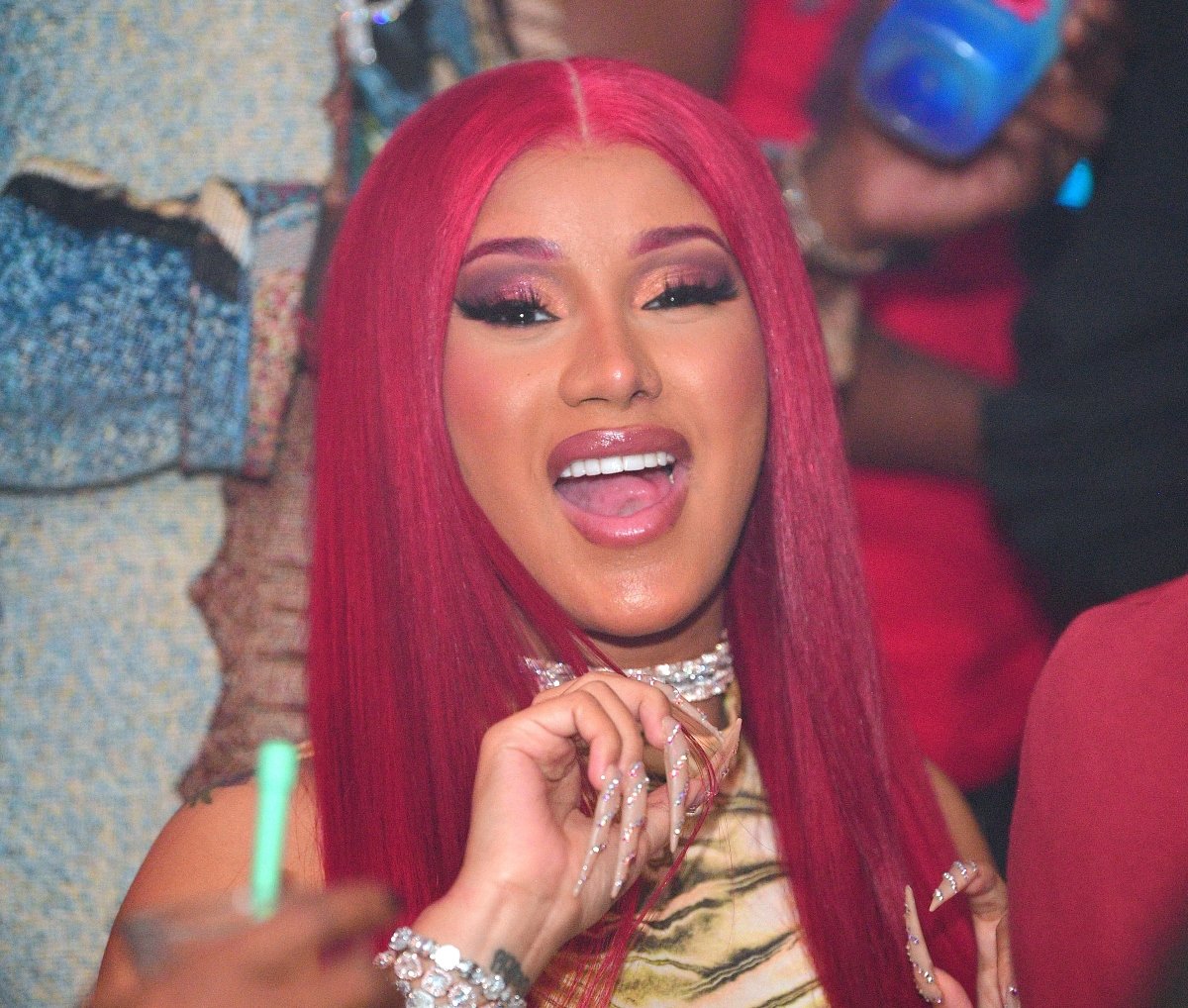 Cardi B showed her natural face in a video
On Feb. 8, Cardi B posted behind-the-scenes footage on YouTube of the making of her "Up" video. The footage shows everything from the safety measures that were taken due to the coronavirus (COVID-19) pandemic to the efforts that went into Cardi B's glam and styling.
In one scene, Cardi B shows up to dance rehearsals dressed casually with her natural hair out and no makeup on. Though there's plenty of action and so much more to focus on, many viewers were stuck on her "different" appearance. See the clips here around the 1:30 mark.
Fans accused Cardi B of plastic surgery on her face
After seeing the video, fans took to the comment section to share their opinions on Cardi B's look.
One person wrote, "She looks like a different person without make up."
Echoing that, a second viewer said, "Cardi is my girl but her face looks so different now I'm literally confused."
"Whoever did Cardi B face needs to be fired!" said a third person. "They did her so dirty, it's so sad because maybe being so scrutinized by the public made her do all this stuff to her face… now people have more to talk about. She's so young, I hope the filler dissolves. The people closest to Cardi ain't it cuz someone should tell her to stop."
But at the same time, there were plenty of people who stood up for the "Drip" rapper.
"Y'all talking bout cardi's face in the comments like damn leave her alone," wrote one person.
"I don't think she did anything to her face. She's just Buffy…" commented another.
"enjoy the video and shush," a third comment said in part.
Eventually, Cardi B addressed the drama
As the discussion about her look continued, Cardi B posted a video on Twitter where she showed off her natural face and explained that regardless of what people have to say, she's "comfortable" with the way she is.
"People saying 'Cardi looks so weird without makeup.' This is me with no makeup. No filter," she said. "You can see all the little blemishes on my face. Sh*t, you can see my lips all chapped. I've been biting it all night. I just woke up 20 minutes ago. Didn't even brush my hair. Like I feel good!"
"I just want to let y'all know that I feel comfortable in my skin, that I'm great, that I'm happy," she continued. "My record is doing great and just because you got so much hatred in your heart when I do great, y'all want to put it down, you can't. Imma stay on top with this face, with this natural face, makeup or not, a b*tch is doing good."
It definitely sucks to see celebrities go through things like this, but at least, she's confident in herself and good at bouncing off the noise. Keep winning, Cardi!