Cardi B Revealed Her Real Hair and Fans Can't Believe How Long It Is
If there's one thing Cardi B is known for, other than her music, it's her ever-changing hair. We've seen her wear wigs and weaves in practically every color — from royal blue and hot pink to jet black and icy white.
There have been so many style changes over the years that it's honestly hard to remember what her real hair looks like. Fortunately, the "Press" rapper recently went au naturel and gave fans a glimpse of her natural tresses, which are even longer than some of the weaves you've seen her wear.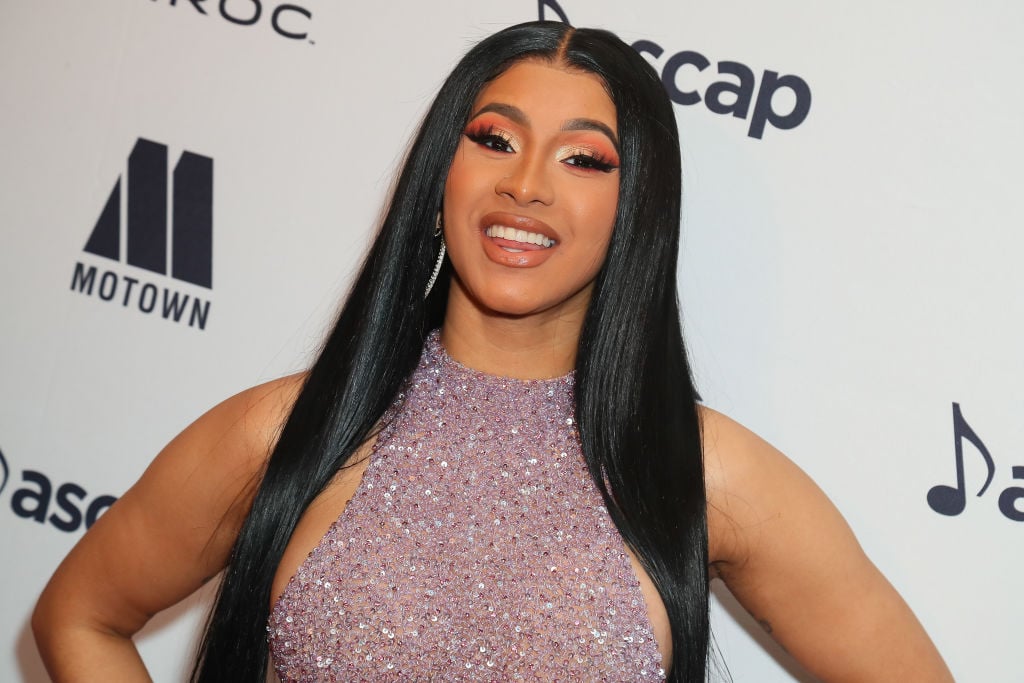 Look at Cardi B's real hair
On the morning of March 14, Cardi B shared videos on social media of her preparing to wash her hair. She'd removed a long, brown wig that she wore earlier in the week to reveal a head full of hair.
"Look at my hair. This is dead-*ss my f*cking real hair," she said in a video posted to her Instagram Story and Twitter page. "Yes! Lemme wash it." But before heading into the shower, which could be heard in the background, she exclaimed, "Wow, I'm so proud of myself."
Her naturally curly locks were shown dangling a couple of inches below her collarbones.
When her hair is straightened, it's even longer.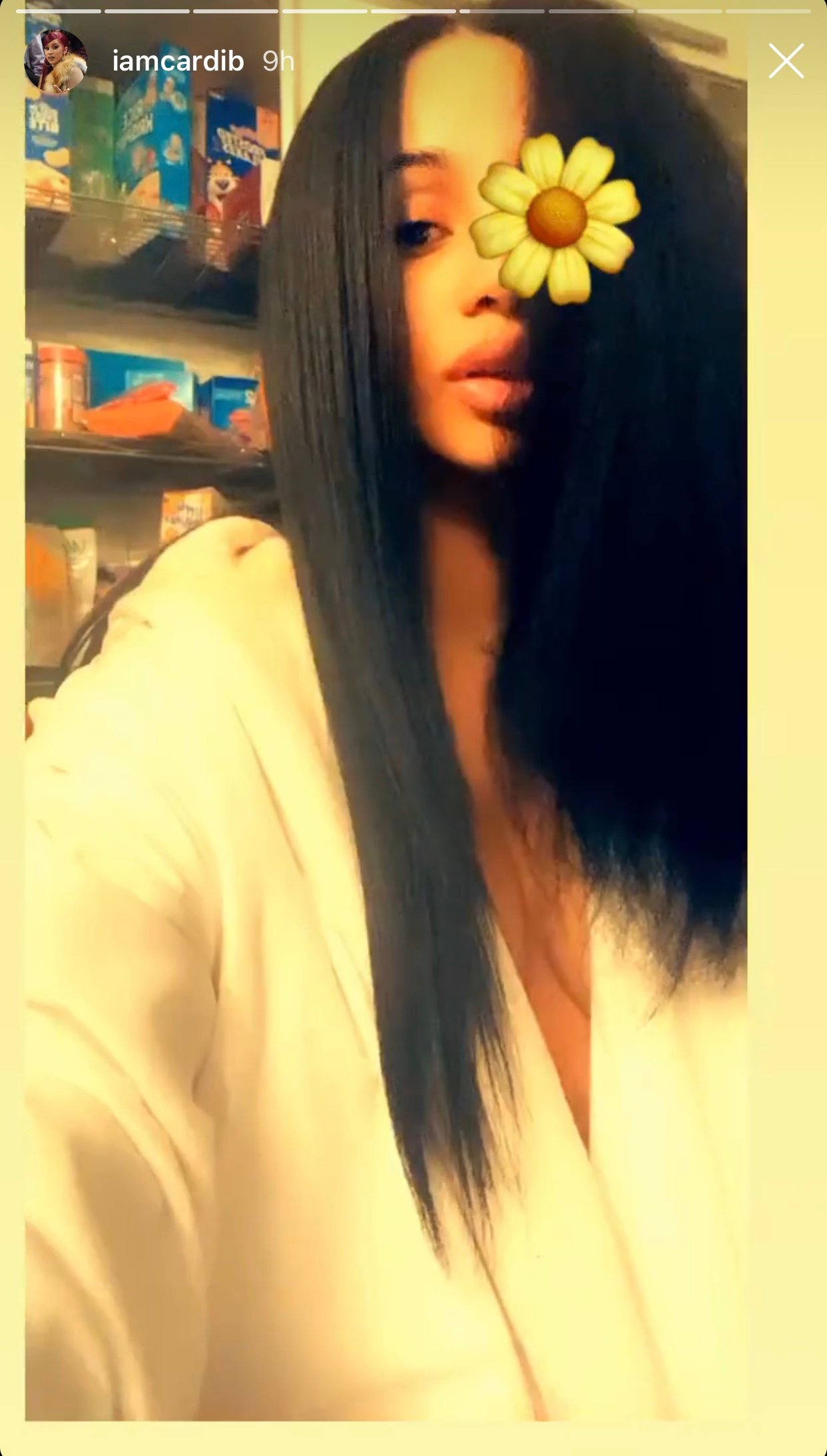 Cardi B seemed truly shocked by how much her hair had grown, as she shared a photo from 2015 for comparison purposes. But no one was more surprised than her fans.
Fans react to Cardi B's real hair
Fans rushed to the comment section on Twitter to react to Cardi B's posts.
"Your natural hair is so f*cking gorgeous," one fan raved. "Why don't you wear it like that? We enjoy the beautiful wigs but your hair is so f*ckin healthy and thick it needs to be free for the world to see."
Another fan echoed those sentiments, encouraging the "Be Careful" crooner to go natural more often.
"Your natural hair is gorgeous Cardi omg," tweeted another person.
"THE MOST BEAUTIFUL PERSON IN THE WORLD," read another tweet.
Her look has even motivated some fans to give their hair a break and try out wigs.
"Let me get on the wig game because Cardi's hair has grown like wild fire since she started wearing them," someone else wrote.
Cardi B seemingly continued to wear her natural hair after the posts
Cardi B loves her wigs and weaves, that's for sure. But it appears that she really digs the natural thing, too, because she seemingly continued to wear her natural tresses after the original posts. She appeared to have it curled and styled in a video posted to Instagram later in the day on March 14.
But take it in while it lasts because who knows when we'll get to see it again.
Read more: Jennifer Lopez Just Shocked Fans and Revealed What Her Real Hair Looks Like