Cardi B Revealed That Infamous $88,000 Purse & People Aren't Impressed
Cardi B is definitely living the high life. As a rapper, businesswoman, and social media influencer, she has amassed quite a fortune that allows her to have everything she wants — from luxury cars and designer bags to a multimillion-dollar mansion. But it's come at a cost.
Cardi B has often faced accusations of being materialistic and hedonistic, as recently as earlier in December when she asked the public for its opinions on an $88,000 bag. Afterwards, she showed it off on social media, prompting even more criticism from people who believe it doesn't live up to its price tag.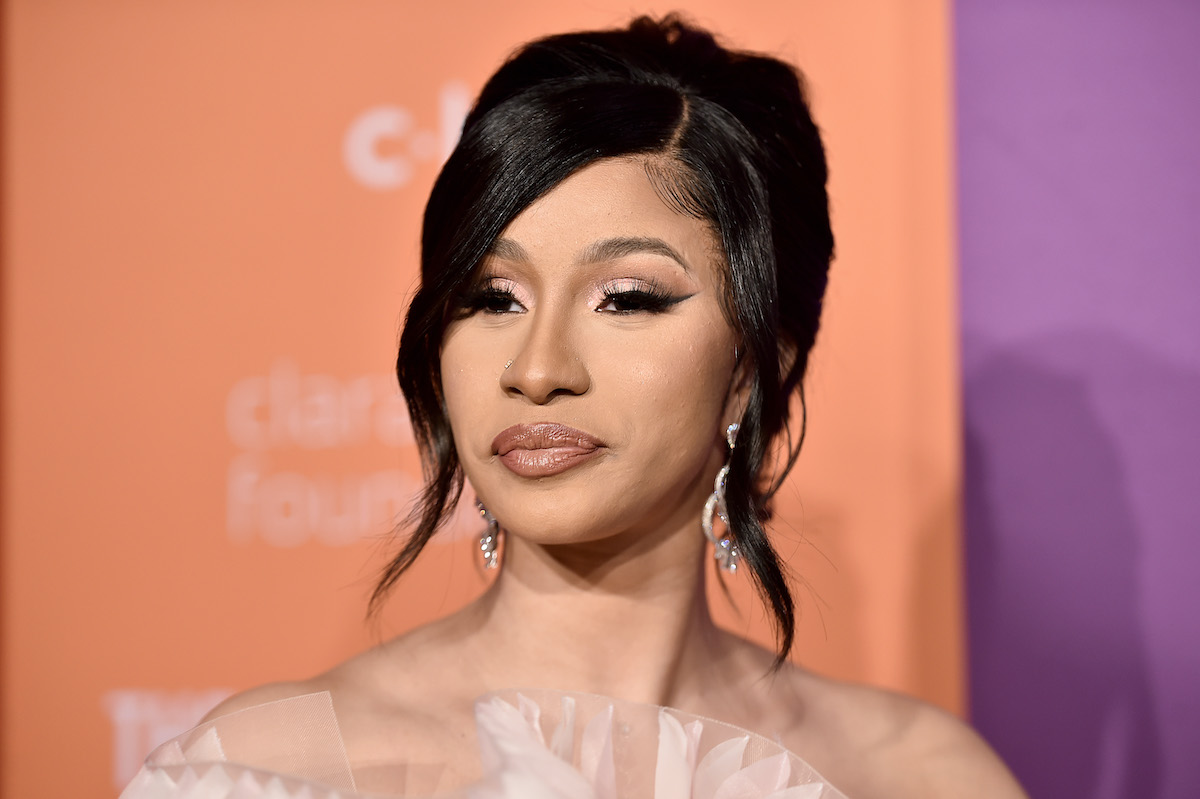 Cardi B was criticized over an $88,000 purse
The drama began on Sunday, Dec. 6, when Cardi B tweeted, "Should I spend 88K for this damn purse ? Omggg it's tempting 😩😩😩."
The message was met with a storm of criticism from social media users who felt the message was insensitive and ill-timed, as the ongoing coronavirus (COVID-19) pandemic has displaced many people and caused a huge financial crisis.
But Cardi B defended herself, posting screenshots to highlight donations she's made throughout the year. "BRO ALL I DID WAS ASK ABOUT A F*CKIN PURSE ! 😩😩 ooommggggg I'm getting scared to tweet bro. Im just going to tweet by bible quotes here," she continued.
The backlash made Cardi B so frustrated that she went on to tweet she was "definitely buying the bag now 🤷‍♀️."
Cardi B later posted the $88,000 bag online
A day later, Cardi B took to Twitter to share a photo of the bag, triggering another wave of criticism as many people were disappointed with what they saw.
"It ain't even that cute tho," one person wrote.
"Girl I'm all for anyone spending whatever they want (so long as it's not at the detriment of others) but lord that's an ugly/mediocre bag," read another tweet. "If it was 1k whatever but 88k??? Just say u wanted to waste money cus u can. Now I understand y ppl were pissed."
At the same time, someone else wrote, "Seriously? THIS is the purse your flexing? Girl 🙄 At least choose something cute if you're going to be bragging while the rest of america is struggling."
But there were also some people with more positive things to say
"Omggg!!! What people don't realise is that these bags are also a form of investment, the value increases each year so imagine the next five years. They be soooo dxmb," read one tweet.
Echoing that, another person said, "Boy, people are tripping I personally don't like the bag but the woman is spending her own money and considering it an investment. If you're worried about rich people who don't 'read the room' worry about rich people who don't pay their taxes! Worry about Jeff Bezos' and em."
Cardi B herself also took a stand against the critics, sharing a tweet later on Dec. 7 explaining she views the bag as an investment. "It's not about being cute it's about the value. In 3 years I can auction it for double."
Makes sense. But perhaps it would have been better to keep it off of social media at a time like this. Just a thought.