Cardi B Reveals the 7-Figure Price Tag for WAP Video
Cardi B and Megan Thee Stallion had the hit of the summer with "WAP," and the anthem racked up more than five awards as fans' favorite song and for its visuals.
The eye-popping video currently has more than 300 million views on YouTube with numbers that are still climbing. A viral hit that featured colorful backdrops, goddess-like fountains, and couture fashions, it had the rappers trending for hours on end upon its debut.
Cardi B recently told fans how much money went into creating the production, and it's one of the most expensive in her lineup.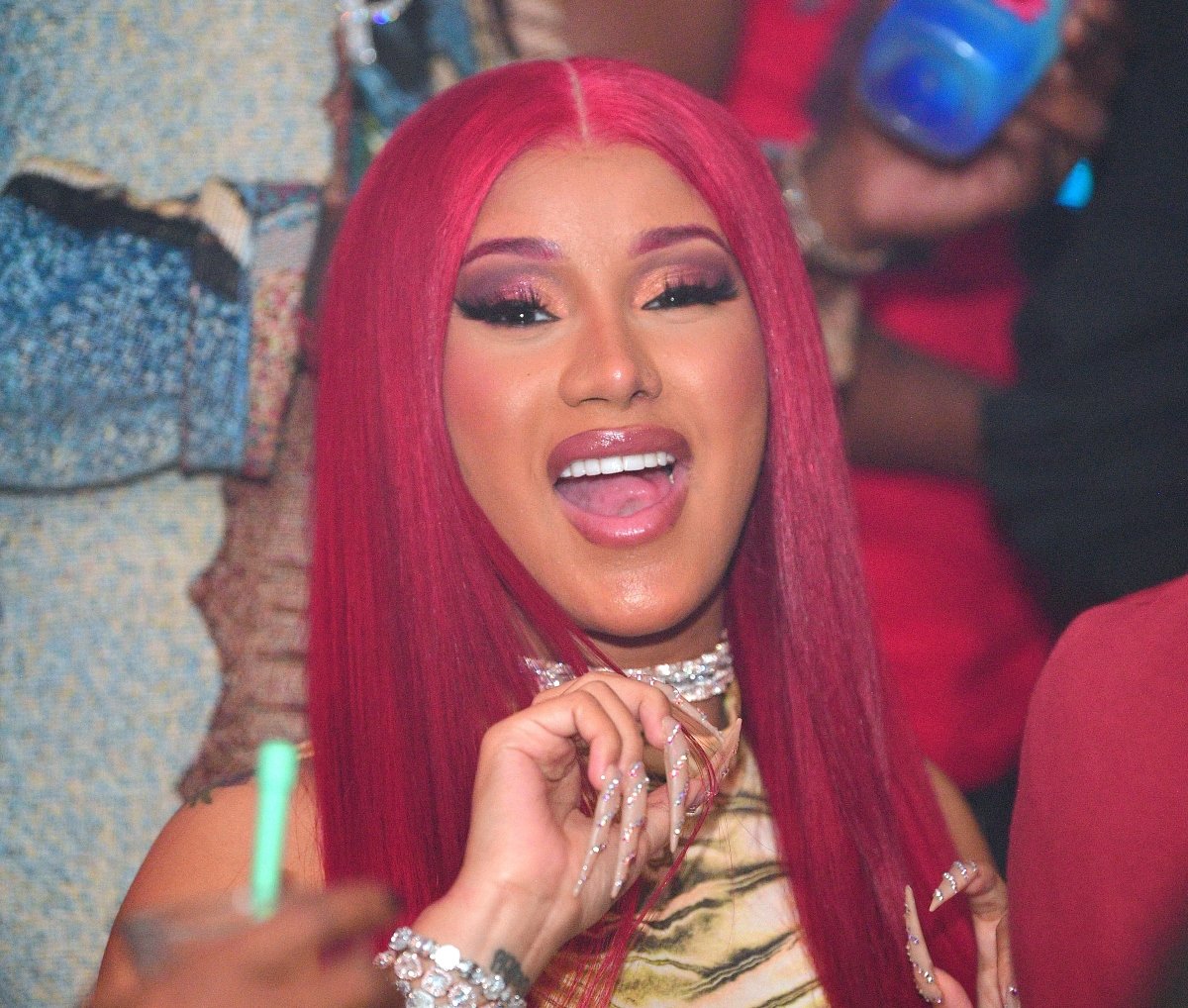 How much did Cardi B spend on the 'WAP' video?
Back in August when the video was released, Cardi B shared that she spent $100,000 on COVID-19 testing alone to film "WAP." She told i-D that the process also involved keeping the animals separated from the humans.
"It was kind of weird shooting the video in the age of corona," said Cardi B. "Like, we had to spend $100,000 dollars just on testing. Everybody on the shoot had to get tested for coronavirus. We had a tiger and a leopard there, but we didn't film with them in there because of safety and because of the pandemic. We spliced those scenes together," she explained.
Considering the testing, exotic animals, costumes, set design, special effects, and everything else, the cost of the "WAP" video was high. Cardi B answered some fan questions on Twitter about the price tags on some of her videos, and she shared "WAP" came in at $1 million.
She also added that "Please Me" with Bruno Mars ran $900,00, while "Money" cost $400,000 and "Bodak Yellow" only cost her $15,000.  
In a separate tweet she wrote, "Fun fact : Bodak yellow music video cost me 15 thousand dollars .I was in Dubai and I said ….I gotta fly picture (videographer) out here …BOOM BOOM BANG ! Ya know the rest."
Cardi B made history with 'WAP'
Cardi B and Megan Thee Stallion broke and set several records when "WAP" debuted. Cardi B became the first woman rapper to hit number 1 on Billboard in two different decades, and the song marked the first female rap collaboration to debut in the top spot in Hot 100 history.
In November, the success continued at the American Music Awards when Cardi became the first artist in the show's history to win Favorite Rap/Hip Hop song twice. She previously earned the award in 2018 for "Bodak Yellow" and in 2020, it was thanks to "WAP."
Though Cardi B didn't attend the ceremony, Megan Thee Stallion performed and gave an acceptance speech (it was her first AMA win). Cardi later hit Twitter to thank the AMAs and fans.
While "WAP" did not snag a 2020 VMA or Grammy nomination, the video inspired a host of TikTok challenges, parodies, and workout routines. Jack Black's is one of the best out there.
The other cost of 'WAP'? Snakes…
Both Megan Thee Stallion and Cardi B joked about their reaction to seeing the snakes on set, and at some point during filming, one of them peed on Cardi. Fans can view behind the scenes footage of the shoot on YouTube.