Cardi B Says a Nice Thing About Nicki Minaj After Years-Long Feud
It's no secret that Cardi B and Nicki Minaj have a tense relationship. Once fans of one another, the rappers had a major falling out years ago that culminated in a fight that made headlines around the world.
But despite their feud, Cardi B has shown that she will never discredit Nicki Minaj as a rapper and her impact on the rap community. In a new interview, she seemed to have nothing but praise for the "Yikes" artist in regards to her musical contributions, noting that Nicki Minaj "dominated" the male-dominated industry for years by herself.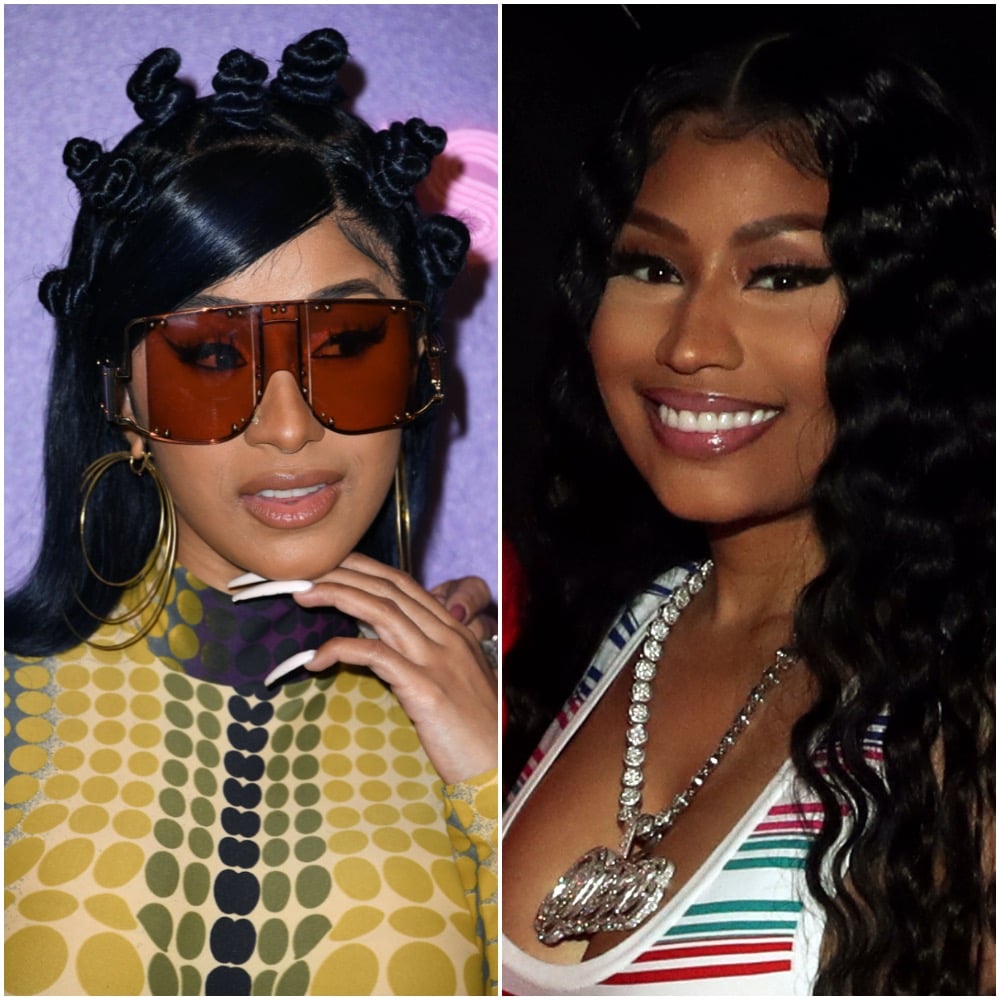 A quick recap of the Cardi B and Nicki Minaj feud
Feud rumors had been brewing for months, starting in early 2017 when Cardi B was breaking into the mainstream with her rap career. But it wasn't until after the October 2017 release of Migos' "MotorSport," on which they featured, that things really took a turn.
A month after it premiered, Cardi B did an interview with Capital Xtra and made comments about the collaboration that left the "MEGATRON" rapper "hurt," per Insider. After a little back-and-forth, Cardi B and Nicki Minaj seemed to talk out what Cardi B described as a misunderstanding at the Met Gala in May 2018. But their reconciliation was short-lived.
In September 2018, they got into a massive brawl at a party during New York Fashion Week that left Cardi B with a knot on her head and Nicki Minaj being whisked away by security. The fight apparently stemmed from Cardi B's belief that Nicki Minaj had liked negative social media comments about her daughter Kulture, which the "Super Bass" rapper denied.
Ultimately, they agreed on social media in October 2018 to move on from the drama. "Ok you guys, let's focus on positive things only from here on out," Nicki Minaj tweeted to her fans as Cardi B wrote: "Alright then! Let's keep it positive and keep it pushing."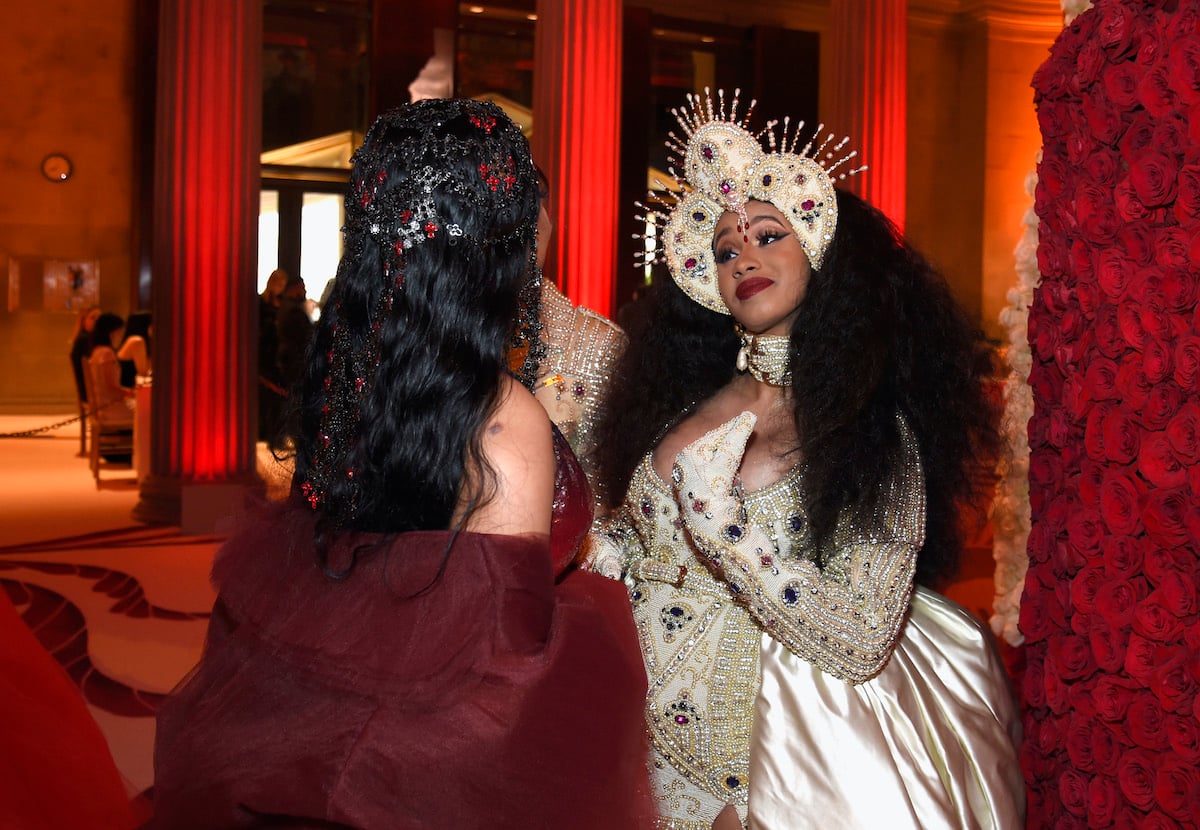 RELATED: Why Nicki Minaj and Cardi B Feuded Again in 2019
Cardi B's latest comments about Nicki Minaj are nothing but praise
In a recent interview with Apple Music, Cardi B sat down with Everyday Struggle host Nadeska Alexis to discuss her new Megan Thee Stallion-assisted song, "WAP," and the progression of female rap. She mentioned that it was a dying industry before one unnamed rapper came in the game and revamped it.
"When I was six, seven, eight, there was a lot different female rappers," she told the TV host. "And then there was a time that there was no female rappers at all. I have to keep replaying songs from the early 2000s. I have to keep replaying it, replaying it, replaying it because for a while there wasn't no female rapper. And then there was one female rapper that dominated for a very long time. You know what I'm saying? And she did pretty good. She's been still dominating."
While she didn't name-drop Nicki Minaj, many fans believed Cardi B was talking about her former collaborator. Taking to Twitter, a lot of them praised the "Bodak Yellow" hitmaker for giving credit where it's due, despite the drama between them.
"It's the maturity for me. We might actually get a Nicki x Cardi collab in 2045," one person wrote, earning over 70,000 likes. While some people argued that too much has happened for them to be friends, another fan declared, "Its time for cardi and Nicki to make df up."
Only time will tell what happens from here.
RELATED: Producer Reveals Why Cardi B and Beyoncé's Collaboration Never Came Out