Cardi B Says Offset Leaves Her Vulnerable to Enemies
Cardi B is one of the hottest rappers in the world. She has embraced diverse fashion, is known for having a unique real name and has a feud with other stars, such as Nicki Minaj.
She's married to Offset. Today, she says this is one of the biggest weaknesses she has, explaining: "I don't really like talking about love much, but I feel like I have to do it, just because I want people to know a little bit. There are always rumors about me and my husband, and I feel like people would rather start rumors because they want me to be heartbroken. They want me to be hurt."
Read on to find out more about Cardi B.
Who is Cardi B?
RELATED: Cardi B Explains Why Her She Is Leaking Relationship Details With Offset In Her New Album
Cardi B's real name is Belcalis Marlenis Almánzar. She was born on Oct. 11, 1992, and is known for her outspoken opinions. She was born in Manhattan and raised in the Bronx.
Several of her social media posts and videos earned her an internet celebrity status. She was a regular cast member from 2015 to 2017 on the VH1 series Love & Hip Hop: New York. Before signing with Atlantic Records in early 2017, she released two mixtapes.
After signing with Atlantic Records, she released her debut album in 2018, which hit number one on Billboard 200 and certified triple platinum. The album earned her top female rap album of the 2010s and a Grammy.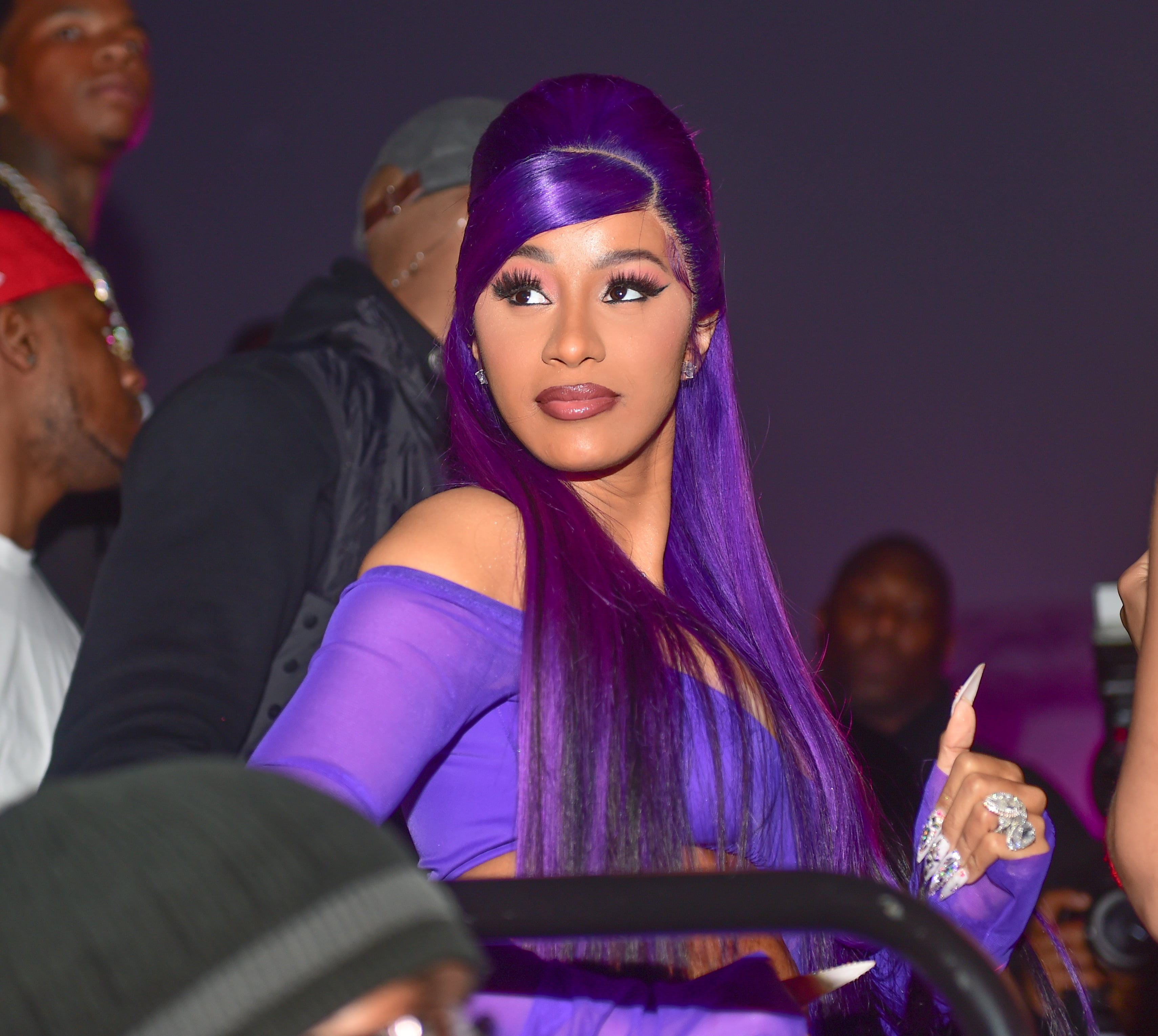 This led to two singles that hit number one, making her the first female rapper to have more than one song hit the Hot 100s. Her prowess in the music industry has continued growing, and she is the first female rapper to top the charts with singles over two decades.
She is also one of the most influential female rappers and known for being candid and aggressive. This has led to many difficulties, but also many opportunities to contribute to global changes.
She has spoken out about police brutality, sexuality, women's rights, and many others. More recently, she has focused on presidential concerns and safety.
Cardi B and Offset
It's no secret that Cardi B has an up and down relationship with her husband, Offset. In fact, she argues that her marriage is full of drama, love, passion, and trust.
Their bond is strong, solid, even when they face drama, they face it head-on and as a united front. But their relationship has had heartbreak with Offset's alleged affair, causing them to split up for a while, but have since reconciled.
Part of this up-and-down nature of the couple's relationship has led to Cardi B feeling like she's a target, but that, no matter what, she isn't quitting — neither her marriage nor her career.
A woman loving a man
Through her music and all the drama surrounding her relationship, it's obvious that Cardi B loves Offset. Elle states about Cardi B: "a woman's man is her weakness, leaving her vulnerable to both her enemies within the music business and her truest feelings. She may not blink an eye at bleaching her body hair on camera, but Cardi clams up when discussing her inner emotional world." Offset, for his part, seems to love Cardi B, showing remorse and working with her to repair their relationship.
Cardi B has a lot of opinions and expresses them loudly. The strongest of which is that she is a woman that loves her man — faults and all — and he loves her for the same.