Cardi B Says She Plans to File for Citizenship In Nigeria Amid Rising Tension Between America and Iran
Cardi B is a "regular, degular, shmegular girl from the Bronx." She prides herself on being a New Yorker and represents her stomping grounds wherever she goes — from her accent to her swagger. But after recent political events, it appears that she is growing tired American life and is ready for a change of scenery.
The "Bodak Yellow" rapper recently announced on social media that she plans to file for citizenship in Nigeria, citing the growing tension between the United States and Iran.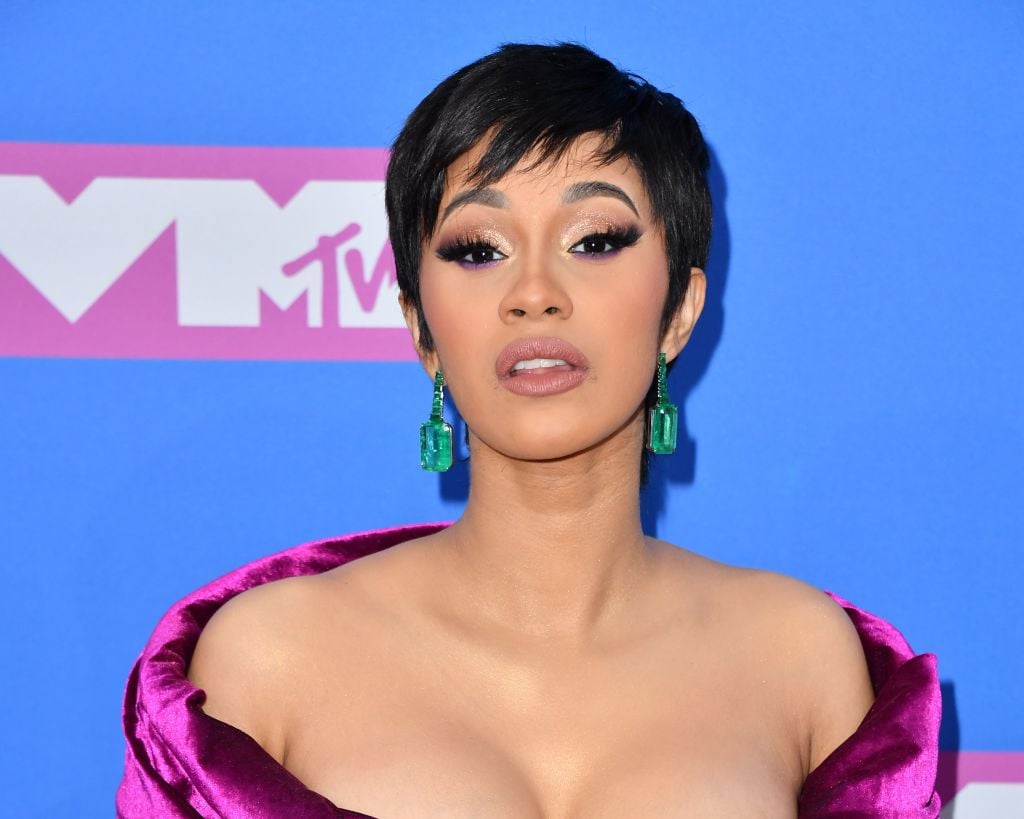 More on why Cardi B said she's filing for citizenship in Nigeria
Cardi B posted her message shortly after the United States launched an airstrike that killed Iranian Gen. Qassem Soleimani and further heightened Middle East tensions. The drama has prompted many concerns — and an onslaught of memes — about a potential World War III.
"Naaaaa these memes are f*ckin [funny] but sh*t ain't no joke! Specially being from New York," Cardi B wrote in the Jan. 3 tweet. "Its sad this man is putting Americans live in danger. Dumbest move Trump did till date …I'm filing for my Nigerian citizenship."
Some Nigerians quickly welcomed Cardi B with open arms, including government official Abike Dabiri-Erewa who said in part: "We can't wait to receive you again. Our doors are open, sister."
What are the chances that Cardi B will really move to Nigeria?
Honestly, it doesn't seem very likely that Cardi B will relocate. Many of her loved ones live in America and it's arguably the best place to be in terms of her music career.
Also, she and her husband Offset just bought their dream home. In December 2019, they purchased a sprawling mansion in Atlanta, Georgia. Cardi B admitted in a series of Instagram videos that it took them more than two years to find the perfect pad.
According to Variety, the home features a library, 1,800-bottle wine cellar, and a playroom for their 1-year-old daughter, Kulture Cephus.
Cardi B also suggested on Twitter that her hubby is not yet on-board, asking fans, "Convince him to move with me."
Cardi B might've had a change of heart already
In a series of tweets posted on Jan. 12, Cardi B said that while she's not a fan of the government, she has a lot of love for it and thinks that she could help change it for the better.
 "I think I want to be a politician," she tweeted. "I really love government even tho I don't agree with Goverment."
She said that she had recently watched documentaries that focused on war and that they had opened her eyes.
"Like I was watching War documentaries," she continued. "No matter how many weapons a country have you need people! How are you trying to go against a country and possibly start a war when this country lacks patriotism? I barely see people claiming they LOVE being American."
"I will have to explain a lot so I will have to do a video or a live talking about it," she added. "So imma come back to my last two tweets another day. Imma talk about it another day ."
But she offered one more message before she signed off, in which she talked about a potential run for Congress.
"I do feel like if I go back to school and focus up I can be part of Congress," Cardi B added. "I dead*ss have sooo much ideas that make sense.I just need a couple of years of school and I can shake the table."
So, again, it doesn't seem likely that she'll ditch America. But she could always vacation in Nigeria. Right?