Cardi B Says She's Not Dating After Her Split From Offset, Even Though Her 'DMs Are Flooded'
In a live video recently posted to her OnlyFans account, Cardi B opened up about her divorce from husband Offset as well as her plans for the future now that she's no longer in a relationship.
Cardi B may be single again, but she's not looking to get back into the dating scene anytime soon. In a live video recently posted to her OnlyFans account, the rapper opened up about her divorce from husband Offset as well as her plans for the future now that she's no longer in a relationship.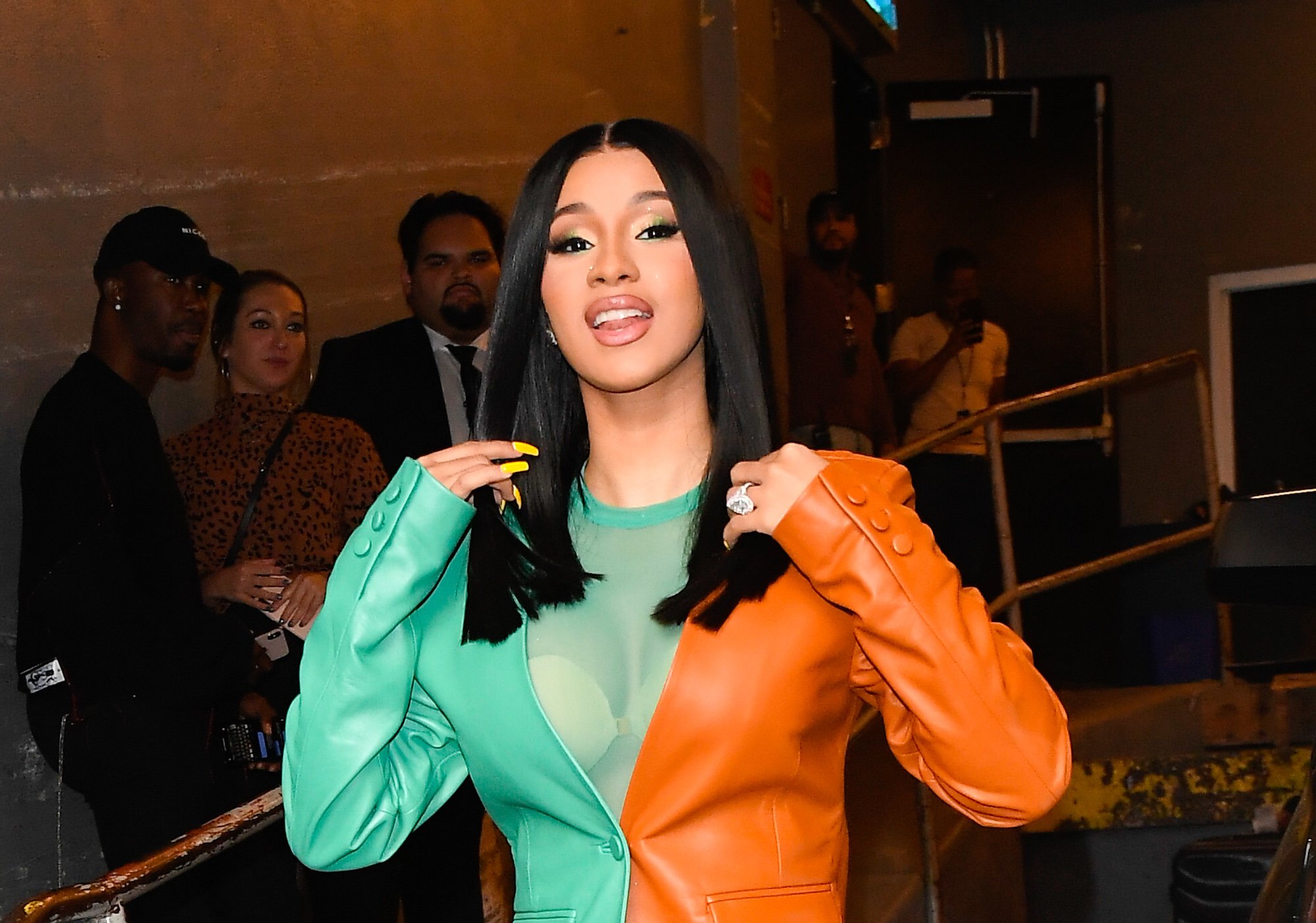 Cardi B just filed for divorce from Offset
On Sept. 14, Cardi B filed for divorce from Offset in Fulton County, Georgia, after three years of marriage.
According to court documents obtained by E! News, Cardi cited her relationship with the Migos rapper as "irretrievably broken" and says that there's no chance of them working things out this time around.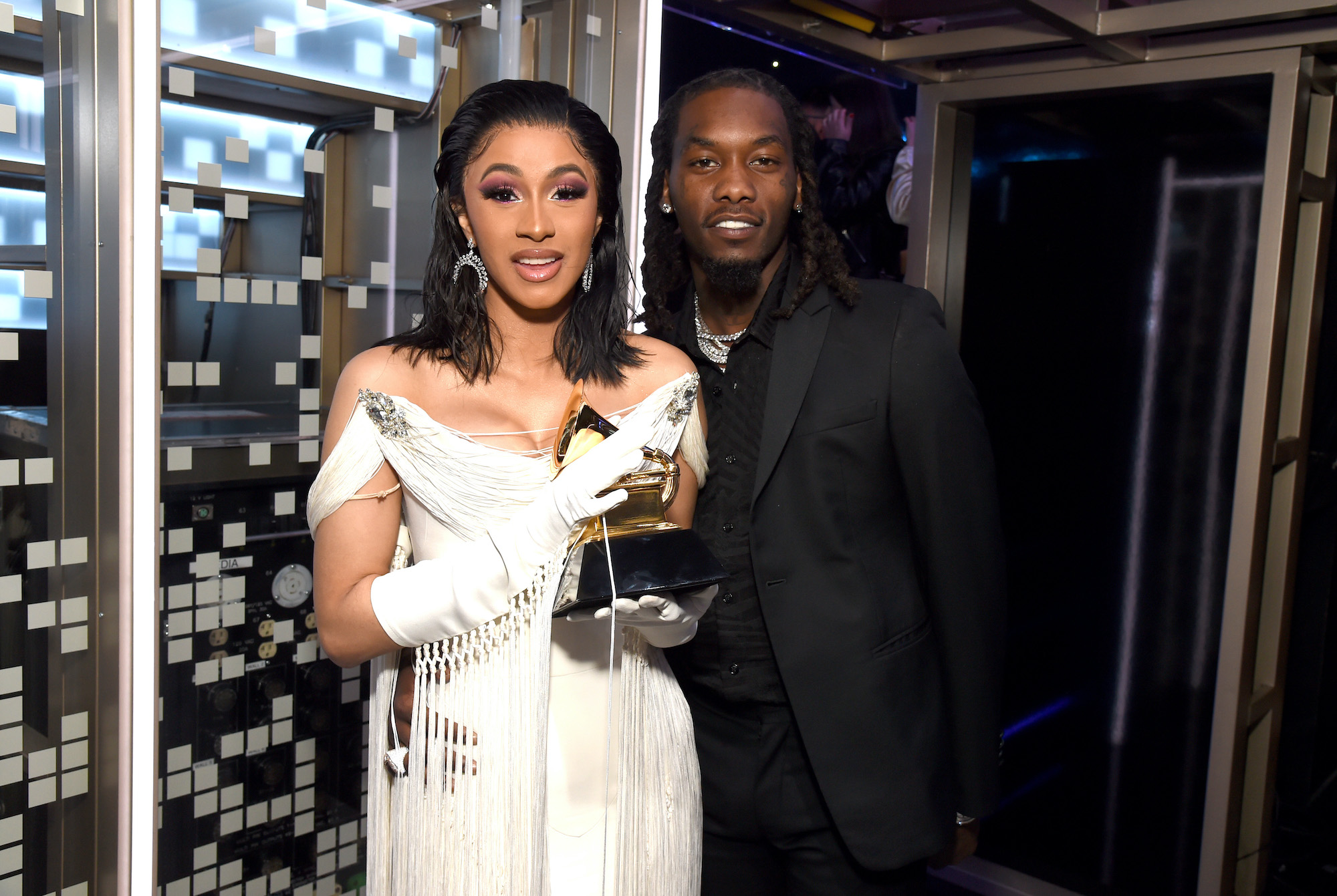 The document adds that the "Bodak Yellow" rapper is seeking primary and physical custody of their 2-year-old daughter, Kulture, and child support from her estranged husband.
Though the couple has experienced marital issues in the past, news of their impending divorce sent shockwaves through social media.
Since there had been no indication in recent months that something was wrong in their marriage, fans were surprised to learn that Cardi and Offset had called it quits.
However, insiders claimed that the couple had been secretly having problems for a while.
"Cardi does not trust Offset. She's really tried for the last two years and has tried to forgive him," a separate source told E! News. "It's been hard for her since the last cheating scandal and there have been rumors of him being unfaithful again."
"He has been pleading with her that he hasn't, but many girls have come forward with claims. She had enough and decided to file," the insider continued, noting that Cardi "wants to be a good example for her daughter and women out there."
Cardi B shared the real reason she called it quits from Offset
A few days after news of her impending divorce made headlines, Cardi B hopped on Instagram Live to explain her reasoning for ending her marriage to Offset.
The "Be Careful" rapper began the live session by thanking her fans for their ongoing support and love amid her divorce.
"I want to say thank you so much. However, like, I don't really need it," Cardi said, according to People. "I'm okay. I want to let you know I have not shed not one tear."
Cardi went on to admit that though she was "stressed out" and "sad" following her previous split from the Migos rapper, she says things are different this time around.
"This time, I wasn't crying," she said. "Wanna know why? The reason my divorce is not because of none of that sh*t that ever happened before. It's not because the cheating…"
She continued, "I'm seeing people be like, 'Oh, he has a baby on the way.' That's a whole f*cking complete lie. That's the second time people are trying to pin babies over here. No, that's bullsh*t."
As for why she decided to end her relationship with Offset, Cardi said she was done dealing with marriage issues.
"I just got tired of f*cking arguing. I got tired of not seeing things eye to eye," she explained. "When you feel like it's not the same anymore before you actually get cheated on, I rather just be…Nothing crazy out of this world happened. Sometimes people really do f*cking grow apart."
Cardi B wants to focus on herself for a while
Now that she's newly single, many want to see Cardi put herself back on the market.
During her latest OnlyFans video, the rapper opened up about potentially dating amid her divorce from Offset. Though she says she could "rebirth" herself in a new relationship, the rapper noted that she would much rather stand on her own two feet for a while.
"My DMs are flooded," she said in the video, per People. "I don't actually want to date nobody. I'm so focused on my business that it's crazy."
While there's a chance she might change her mind later on, it seems that Cardi is adamant about staying single for the time being.