Cardi B Says What Many Are Thinking About Teyana Taylor's Retirement Announcement
Cardi B weighed in on Teyana Taylor's retirement announcement with a message that sums up the thoughts of many others.
After the "Wake Up Love" singer revealed she plans on stepping away from the music industry due to feeling "underappreciated," Cardi B posted a message praising the singer and offering sentimental words. The post had several fans nodding in agreement with the Invasion of Privacy rapper.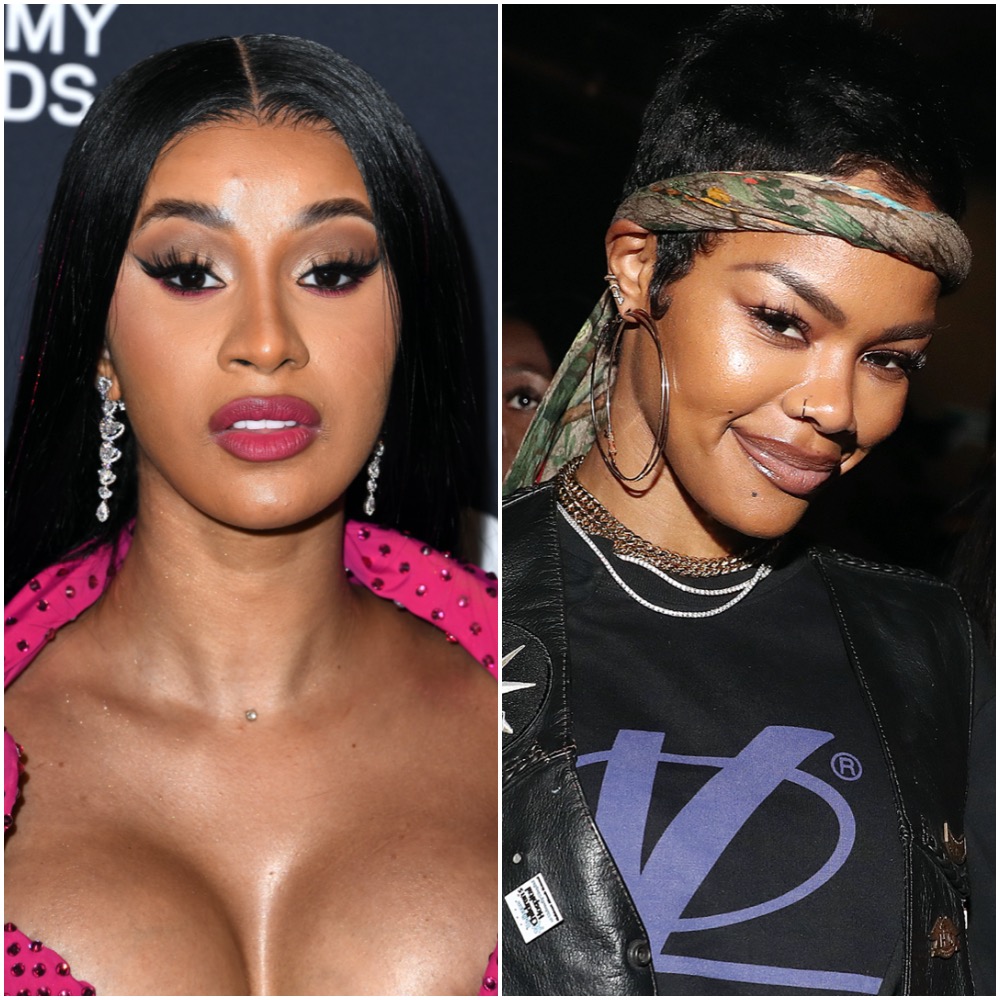 Teyana Taylor said she's retiring from music
After more than 10 years in the industry and three albums, Teyana Taylor announced on Instagram on Friday, Dec. 4 that she's retiring from music.
Explaining her decision, she wrote she feels "super under appreciated as a artist, receiving little to no real push from the 'machine', constantly getting the shorter end of the stick, being overlooked, I mean the list on and on lol.."
But she added, "I'm retiring this chapter of my story with the comfort that i can depart with peace of mind seeing that all the hard work & passion put in was indeed loved & supported somewhere in the world!"
Still, many fans were devastated, taking to social media with gloomy messages about the news. Among them was Cardi B, who shared a moving post on Twitter about the singer.
See Cardi B's reaction to Teyana Taylor's retirement announcement
As news of the retirement spread, Cardi B went on Twitter on Dec. 5 to react. She wrote she was sad to see the "Gonna Love Me" singer go because she adores her and her music.
"If you know me then you know Teyana Taylor's album it's my favorite of 2020," she began. "I swear she really got the best album this year.I hate that she feels how she feels cause she sooo talented and the music is soo good."
The post generated over 70,000 likes, with many people agreeing with her statement. "Yes cardi she's so talented 😭😢," read one tweet while another said, "agreed, she's amazing!"
There were even non-fans who sided with the "WAP" rapper. "I don't usually agree with Cardi but I agree with this. Teyana had one of the best albums of 2020 for sure," wrote one person while someone else shared similar sentiments. "This the only thing I will agree with cardi on," the tweet said in part.
RELATED: 7 Musicians Who Couldn't Stay Retired
Teyana Taylor 'appreciate[d]' Cardi B's message
After catching wind of Cardi B's message, Teyana Taylor shared a post thanking her for her support. "I appreciate you for always genuinely showing me raw & real love 💗," read her tweet.
She also went on Instagram Live later in the evening to elaborate on her decision to retire. But despite those plans, she's promised that fans will still see more from her in some way moving forward. So stay tuned.
RELATED: Cardi B Quits Twitter After Sparring With Internet Trolls