Cardi B Spends Her Money on the Craziest Stuff and Makes No Apologies
Celebrities aren't like regular people, no matter how much they pretend to be. It's a fact that multi-millionaire actors, models, and recording artists don't worry about depleting their bank accounts.
Stars like Cardi B are often dropping hundreds of thousands per month on some truly strange stuff. From thousands of dollars worth of clothing, jewelry, and beauty products to giving her husband stacks of cash as a gift, this Grammy Award-winning rapper has some of the weirdest spending habits around.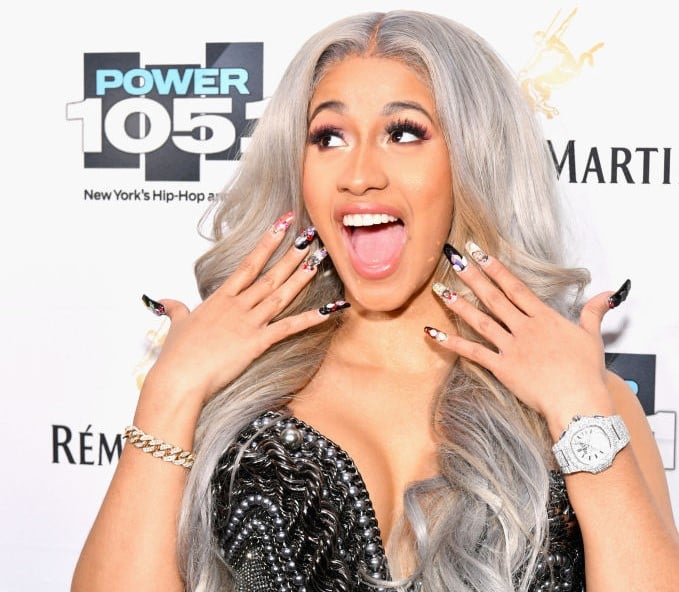 RELATED: Why Cardi B and Offset Aren't Having Another Baby Anytime Soon
Related post url: 
Cardi B admitted that 'looking good' costs her thousands every month
The 27-year-old former reality star shares a lot of personal info with her fans on social media. Recently, she explained to followers how much of her hard-earned cash goes into achieving her signature look. "Being an artist, looking good for ya, doing all this extra sh*t to please ya. That sh*t costs money," Cardi B wrote, Capital Xtra reported.
The "Bodak Yellow" composer explained that her monthly bills, which include beauty and fashion expenses, can reach staggering heights. She said: "My bills is like $300,000, $250,000 every single month and I try to put it cheaper but it's just, it's not."
Cardi B gave Offset stack of cash for his birthday
What do you get the man who has everything? A fridge full of cash, of course.
That's the mentality Cardi B had when dreaming up the perfect gift for husband Offset in 2019. She neatly stacked up $500,000 worth of cash in the refrigerator and gave it to her man instead of trying to buy him something else. "Everyone's saying you got every car, you got every jewelry … you got everything … what else can I give somebody that got everything?" Cardi B wondered.
Offset reacted by saying, "You don't have to give me this money." But the "I Like It" singer suggested he could use the cash to buy something he really wanted.
"You could buy a car, you could buy more clothes, you could buy jewelry, you could buy me more Birkin bags," she said. "You could do whatever … you want."
She had custom jewelry made at the last minute
The performer had been thinking about commissioning custom jewelry for her 2018 Coachella performance about two months before the show, The Things reported. But she didn't officially order her specially designed $400,000 diamond Lola Bunny Chain until a mere five days before the performance. The jeweler had to scramble to get it done in time.
Perhaps the craziest part of all was how Cardi B wound up losing money at her Coachella performance after paying almost double as much on her set design as she got paid for appearing there.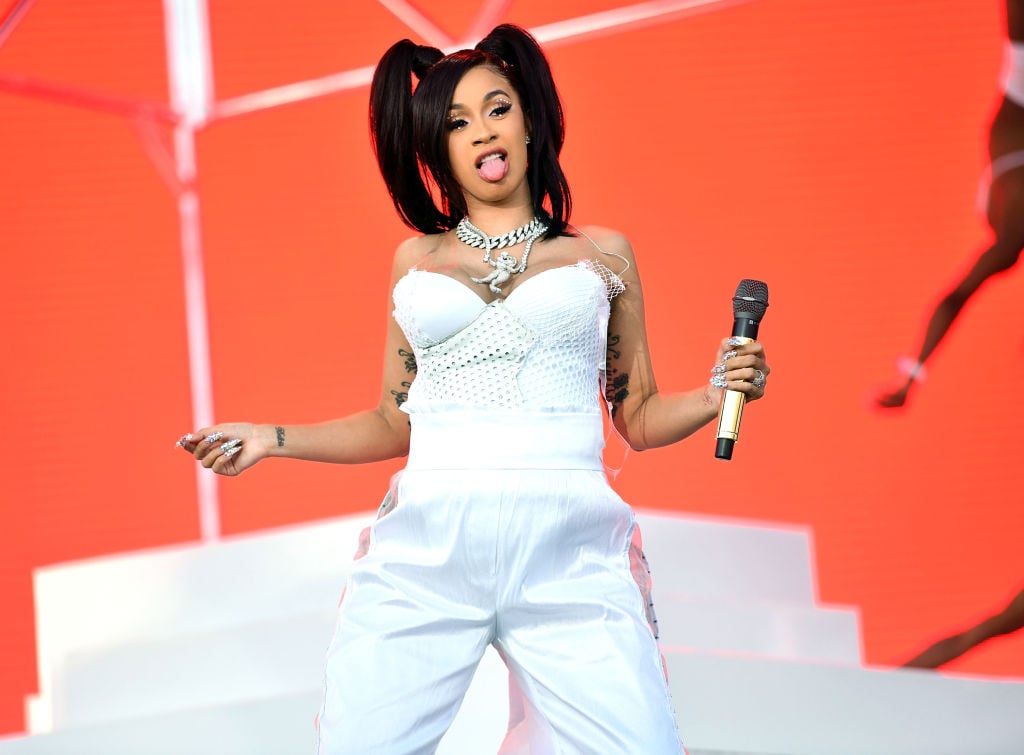 Cardi B drops huge sums of cash on Kulture
Babies may not know the value of a dollar, but that doesn't stop Cardi B from showering her daughter Kulture with the finest things in life. She had an extravagant baby shower including a dream setting decorated with 26,000 white and pink roses. Her baby registry included luxury items like a $2,799 Moses bassinet and a kid-sized Bentley Bentayga.
After Kulture was born, Cardi B faced criticism for spoiling the little girl in ridiculous ways. After Kulture's birth, the rapper splurged on a Fendi stroller, a Versace changing bag and dress, a custom recliner, and a Givenchy teddy bear for $7,200 total.
But it gets wilder. She also bought Kulture a diamond tennis bracelet and matching earrings for $80,000 and a pendant necklace with cartoon characters for $100,000. Cardi B also faced backlash for the lavish $400,000 first birthday party she and Offset hosted.
She spends millions on cars and real estate
It's not that strange to find millionaire celebrities dropping serious cash on housing and cars, but Cardi B's lifestyle is extravagant by any standards. The rapper has an estimated net worth of $24 million and isn't afraid to spend it on exactly what she wants.
Cardi B and Offset live in a sprawling Atlanta mansion worth $5.8 million. They have plenty of luxury cars to fill up all those garage bays, including the $300,000 Rolls Royce Wraith she bought Offset for his birthday in 2017. They also own a matching pair of Lamborghini Aventadors, a bright orange G-Wagen, an orange Bentley Bentayga, a Mercedes Maybach, and way too many other luxury cars to list.
But perhaps the weirdest part of all is how Cardi B can't even drive.
Cardi B splurges on jewelry and makes no apologies
The performer is always showing off designer watches from Patek Phillipe, like the first one she ever got worth $100,000 and the matching pair she and Offset purchased in 2018 worth $150,000 each. One thing Cardi B will never do is apologize for enjoying her wealth.
"You know what I hate I hate when celebrities do something very extravagant but something very luxurious, there's people on the comments say 'You could have donated that' or 'We going backwards you could've done this or that with your money,'" she said. "'Who are you to tell people whatta do with their hard-working a*s money.'"
Cardi B insists that she's taxed more than everyone else and deserves to spend every penny that's leftover on whatever she feels like buying.