Cardi B Surprised Megan Thee Stallion With The Sweetest Gift In Honor of 'WAP' Topping The Billboard Hot 100
Cardi B and Megan Thee Stallion recently teamed up for their female empowerment anthem, 'WAP,' and the song has already hit a major milestone. Just one week after its initial drop, the track has broken several records, including becoming the first female rap collaboration in history to debut at No. 1 on the Billboard Hot 100.
While both women celebrated this accomplishment on their respective Instagram accounts, Cardi took things a step further by gifting her collaborator a little something special to show her appreciation.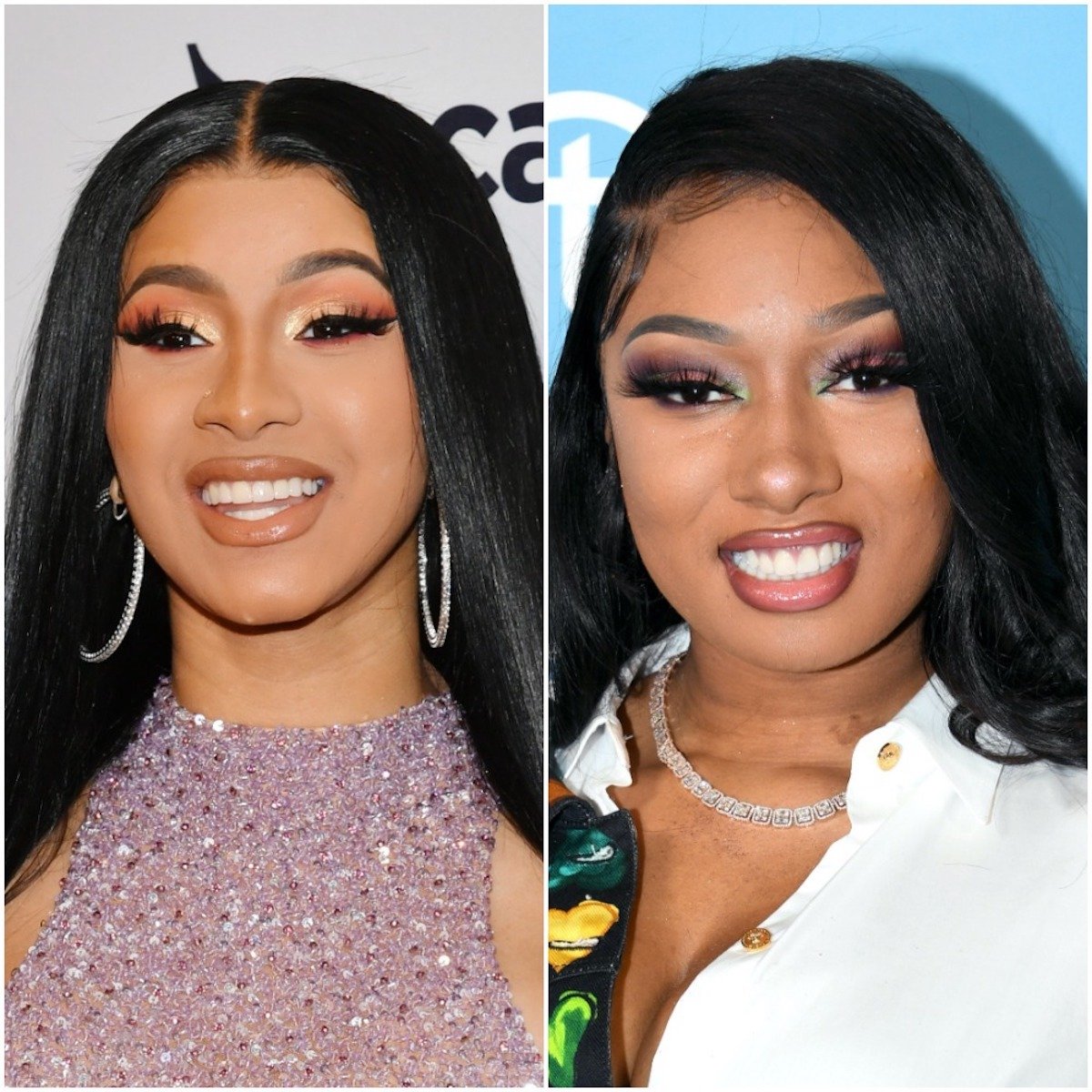 Cardi B and Megan Thee Stallion's song was a massive hit
On Aug. 7, Cardi B and Megan The Stallion dropped their highly anticipated song 'WAP,' as well as its accompanying music video, and the internet has been abuzz ever since.
Once the song was released, it was instantly met with a plethora of praise from fans who believed it was the epitome of a female sex-positive anthem. 'WAP' was also faced with a ton of backlash for its NSWF lyrics and celebrity cameos.
RELATED: Cardi B and Meg Thee Stallion's Sexually Explicit Song Is Important for Women
But despite receiving mixed reactions, the song still triumphed as it quickly climbed all the way to the top of Billboard's Hot 100 songs chart in just one week, knocking out Harry Styles' "Watermelon Sugar." The song also racked up the most first-week streams for a single, with 93 million listens.
As for the music video, it gained over 5.5 million views just seven hours after its release and received plenty of reactions on social media.
'WAP' has already made history
Though 'WAP' has only been out for a week, it's already made history by becoming the first female rap collaboration to debut at No. 1 on the Billboard Hot 100 as well as the most-streamed track of 2020.
According to Entertainment Weekly, the track marks Cardi's fourth song to earn the coveted No. 1 spot — following "Bodak Yellow," "I Like It," and "Girls Like You" — and Megan's second (her "Savage" remix, featuring Beyoncé, topped the Hot 100 in April).
'WAP' is also Cardi B's first new song in nine months and the first new music from Megan Thee Stallion since she was shot in the foot in July.
Cardi B celebrated this milestone by sending Megan Thee Stallion a special gift
In honor of the collaborative track reaching No. 1 on the Billboard Hot 100 and being certified Gold by the RIAA after just one week, Cardi B surprised Megan Thee Stallion with a special gift.
On Aug. 17, the "Hot Girl Summer" rapper took to her Instagram to show off the lavish present Cardi sent to her: a customized Hermés Birkin Bag.
In a video she posted to her feed, Megan gave her 13.9 million followers an up-close look at her one of a kind orange Birkin with a painting of herself and a white tiger on the front.
RELATED: Beyoncé, Rihanna, and Lizzo Did The Sweetest Thing for Megan Thee Stallion
"My manager just walked in and said Cardi sent you something. not the birkinnnnnnnn," she captioned the post. "Thank you frennn omg I can't believe you. I wonder what I'm gonna get her."
Before sending the celebratory gift to Megan, Cardi B commemorated their major accomplishment by sharing a few words on Instagram.
"Number f**kin one !!!!!NUMBER 1 !!! My 4th number 1 on @billboard hot 100….I'm just so thankful I want to hug the LORD !! Thank you soo much @theestallion," she captioned a video of herself celebrating the achievement. "I don't even know how to thank you, I wish I can give you a big a** hug !!! Thank you to my fans Megan fans,Thank you the world for listening. Im just soooo thankful I can't even type it. Imma get like a bad b***h and tell ya later.Love ya WAAAAAAAPP."
Megan also celebrated the milestone by sharing the same tweet Cardi showed the camera in her post along with the caption, "Me and Cardi just got off the phone screaming. FIRST FEMALE RAP COLLABORATION IN HISTORY TO DEBUT AT NUMBER 1. God is so great. THANK YALL !!! @iamcardib thank you for all your words of encouragement, thank you for all the laughs, & thank you for having me on the record."