Cardi B Teases a New Collaboration That Some Fans Think Will Feature Nicki Minaj
Cardi B has been hard at work for months on the follow-up to her Grammy-winning debut Invasion of Privacy. In the meantime, she's been tiding fans over with songs such as Anitta's "Me Gusta" and "WAP" featuring Megan Thee Stallion. Next up seems to be a new collaboration that some fans think will include Nicki Minaj.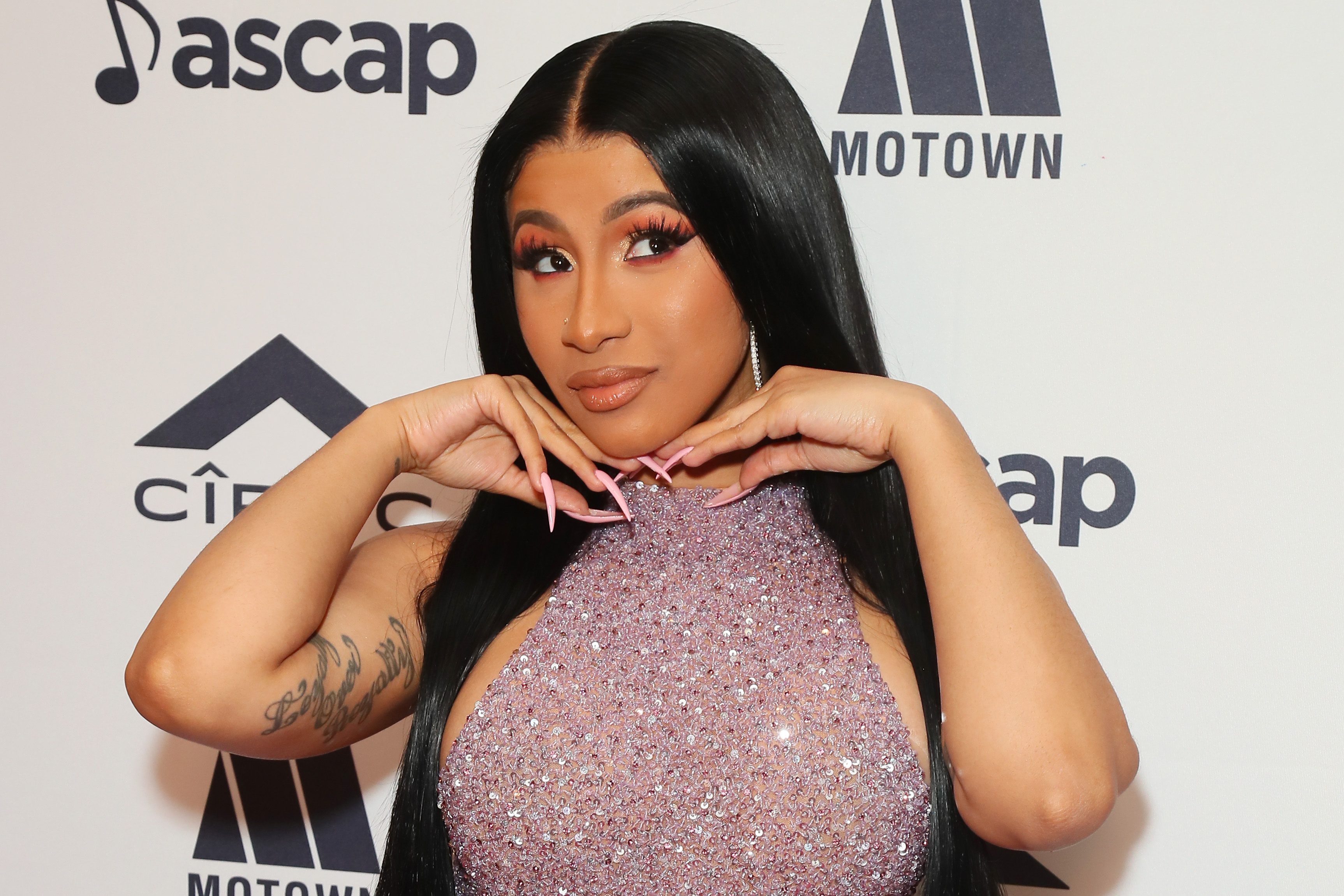 Cardi B recently teased a new collaboration on Twitter
The comment came on Oct. 8 when Cardi B went on Twitter to respond to a fan question. The person had commented on a photo of Cardi B wearing a hot pink suit with her hair in an up-do, asking, "Okay baby what was this look for?"
The rapper angrily hit back in a now-deleted tweet that said (via Ace Showbiz): "None of your f*cking business! Stop doing that sh*t! Let me f*ckng work! Why would I let you know what I'm doing so people that don't f*ck with me will know what I'm doing? …Please how that makes sense? Huh?"
The response left many social media users criticizing Cardi B, including some of Nicki Minaj's fans, who are known as the Barbs. Not backing down, the "Be Careful" rapper continued to sound off on Twitter, saying: "If I wanna come and f*cking tell something to my fans, I'll do it. A lot of artists wanna do the same thing. The only difference is they f*cking scared to put they fans in they place. I don't care."
Her posts continued to meet more and more backlash, particularly from the Barbs, before she shared a tweet that said, "Since ya mad ..imma give ya something mad to be about …..This next single and coll- ….Gonna have ya sick ….since ya here 😉😉😉😉"
Fans think Cardi B was talking about a collaboration with Nicki Minaj
Though Cardi B didn't say names, fans speculated in the comment section that her next single will include Nicki Minaj.
If true, it would certainly come as a shock given the history between the rappers. As many know, they have had a tense relationship since 2017, when they clashed over comments Cardi B made about their collaboration "MotorSport."
Though they were able to move past that particular situation, the drama was reignited in September 2018 when they got into a fight during New York Fashion Week. Cardi B would later claim that she attacked Nicki Minaj for allegedly liking negative tweets about her daughter, Kulture. However, the "Super Bass" rapper has repeatedly denied her claims.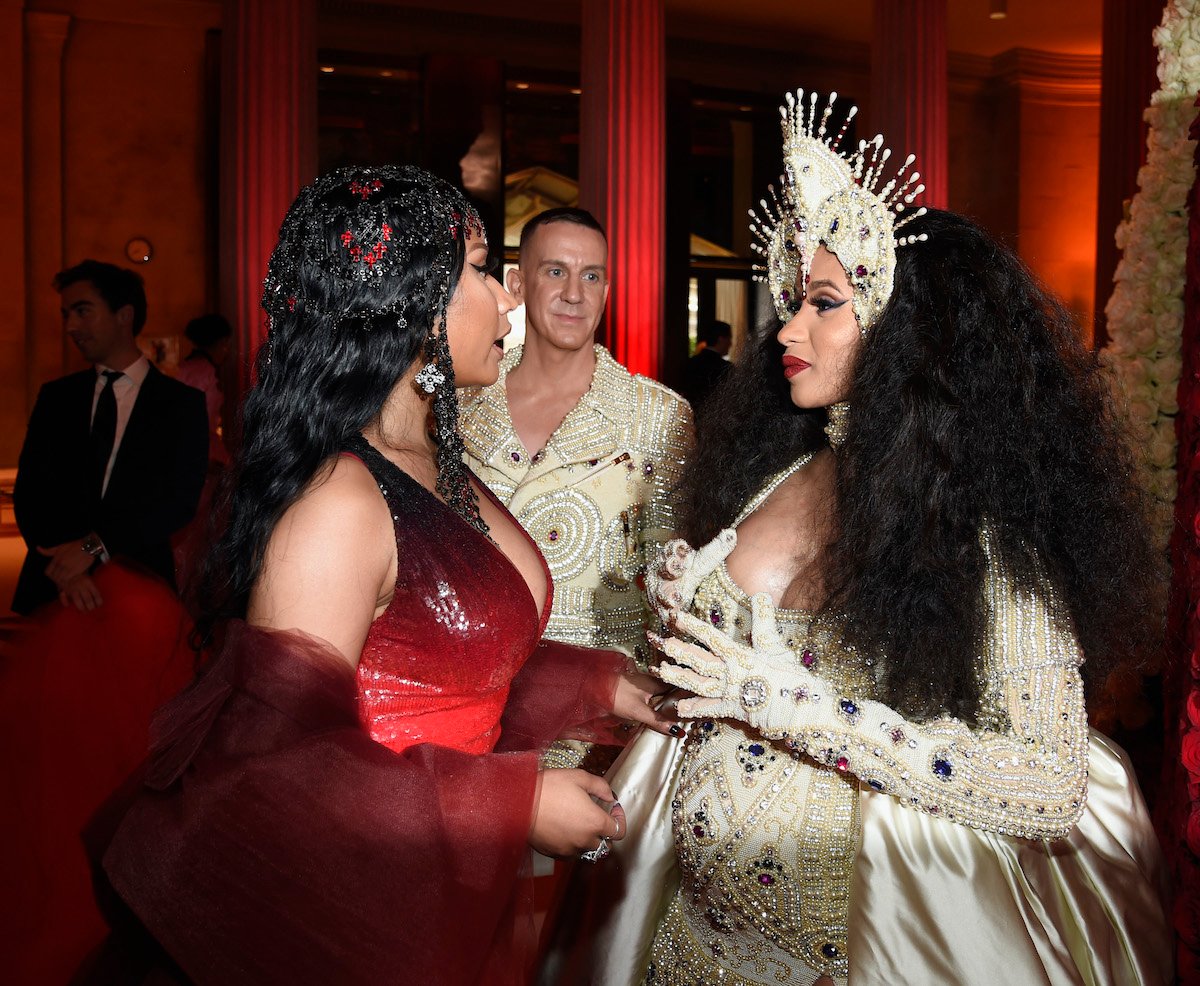 Since then, the rappers have called a truce, and Cardi B even praised Nicki Minaj in an August interview. However, there's no word on whether they actually have a collaboration in the works.
While many fans think they do, other fans speculated that Cardi B might be working with either Rihanna, Doja Cat, Camilla Cabello, or Drake — something that might meet backlash given his ties to Nicki Minaj. As of writing, Cardi B has yet to comment on the rumors.
Cardi B's next album will be a banger, regardless,
Cardi B previously told ELLE that she has a really great and "different" album in the works. But unfortunately, it may be a while before fans get it. She has said that she doesn't want to put the album out unless she can tour, which seems nearly impossible due to the coronavirus (COVID-19) pandemic. But at least she's giving us fun singles in the meantime.
Now, Alexa, play "WAP."