Cardi B Wants a 'You' Season 4 Cameo After Penn Badgley Twitter Banter
Cardi B is one of the biggest names in rap, as well as one of the most popular people on social media. Over the years, the musician has had a ton of fun Twitter interactions with fans and other celebrities alike. Recently, however, one of these interactions might soon land her an appearance in one of Netflix's biggest shows to date.
Cardi B has been talking with the star of 'You'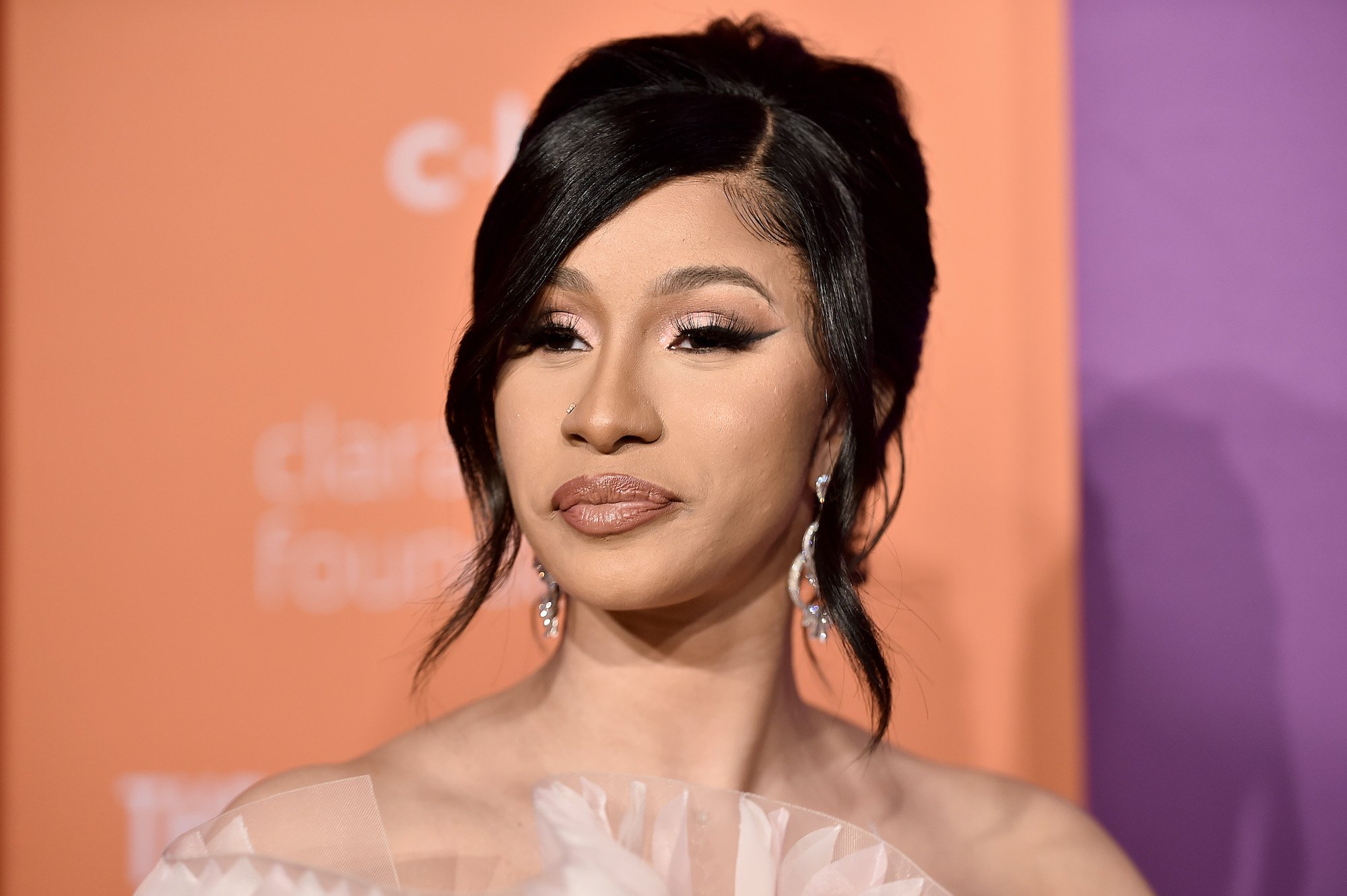 While it's not usually notable to report that she's been talking to someone on Twitter, it is when the "someone" in question happens to be Penn Badgley, star of the hit Netflix thriller You. Just recently, Cardi B retweeted someone posting a clip of Badgley singing her praises during a 2019 interview alongside co-star Shay Mitchell while they were doing press for season 2.
The clip was uploaded by music outlet MYX Global, a Philippines-based music outlet, back in Jan. 2019. In the clip, Badgley name-dropped Cardi B as a person who has a great relationship with social media. "I really appreciate people who have this sort of totally like, just second-nature relationship to [social media]," Badgley said. "Cardi B is a great example of that. She has such an authentic relationship, you know? It's this incredibly nuanced place to be. I feel like she has an incredibly authentic relationship to that, and that's why people like her so much."
The clip appears to have resurfaced ahead of You season 3 and Cardi B took to Twitter to respond. "OOOOMMFFFGGGGGG HE KNOWS ME !!!" Cardi B wrote in an October 17 tweet, quote-retweeting a fan who shared the clip. "OMMMGGGG!!!!!! Yoooo like I'm famous famous."
In response, Badgley retweeted her retweet, clearly stunned and amused that one of his faves was being so enthusiastic about him. Following this, both humorously changed their profile pictures to ones of each other.
Netflix's own account is pulling for a Cardi cameo
Following Cardi B and Badgley's own interactions, the official Netflix Twitter account took things a step further. It started to comment on some of Cardi B's tweets referencing their shows. They even switched their official description to one calling for her inclusion in the next season. "Petition to get Cardi B to guest star in Season 4 of You!" While Cardi B seemed to assume it was all a big joke, the corporate account was a bit coy, teasing that she might have a place on the show.
In response, the rapper vocalized interest in joining the show: "So it's episode 1 and I'm at Paris Fashion week shutting it down! I turn around and there stands YOU," Cardi B tweeted on October 21. "Ok finish it off @netflix."
As wild as things already were, Badgley kept it going. In an appearance on Jimmy Kimmel Live, he talked about their newfound friendship, saying simply, "This is a thing that we have now."
He also shouted out the Change.org petition intended to convince the show's creators to let Cardi B cameo in the next season of the show. Beyond that, though, he didn't have any concrete evidence on whether or not she would actually be showing up (mainly because it's not up to him, as he reiterated).
'You' had a successful season 3 and is already renewed for season 4
Despite the lack of celebrity cameos, You's third season still managed to be a critically-acclaimed smash hit. Starting from where the jaw-dropping second season finale left off, Badgley's Joe has now settled down with fellow serial killer Love (Victoria Pedretti). Despite their idyllic suburban life and infant child, Joe's old habits begin to rear their ugly head as he finds himself with a growing obsession for one of their female neighbors. Upon discovering this, Love is determined to "deal with" this problem to preserve their life together, setting the two against each other once again.
This was just how it all started, though. Season 3 threw a ton of new twists at the audience, including flashbacks to Joe's childhood. Between that, Love's own backstory getting further explanation, the trials of being a new parent, the two killers' ever-increasing battle of wits and murder, and the explosive finale, fans were left reeling and in desperate need of more. Thankfully, that won't be a problem for too long.
At present, no one has given any details on what to expect for the next season, other than the fact that it's already been green-lit. Considering that production has likely just started, however, that does give them ample time to make space for a cameo from Badgley's new BFF. Joe is always on the lookout for a new pretty girl to obsess over, after all.
RELATED: 'Tiger King': Joe Exotic Called on Cardi B to Rally Support for His Release From Jail