Cardi B's Best Relationship Advice Is Inspiring
Cardi B is only 27 years old, but she has accomplished quite a lot in life. She is currently one of the most popular rappers around with well-known hit songs like "Bodak Yellow" and "I Like It." Cardi B has also won more than 100 awards in just a few years of prominence.
Aside from being a big celebrity, Cardi B has been through a lot in her personal life as well. So it's not surprising that she is often able to impart some words of wisdom to other people. She recently got the chance to talk about what she's learned in relationships, and her advice is worth a listen.
Cardi B gave relationship advice on Vogue's '73 Questions'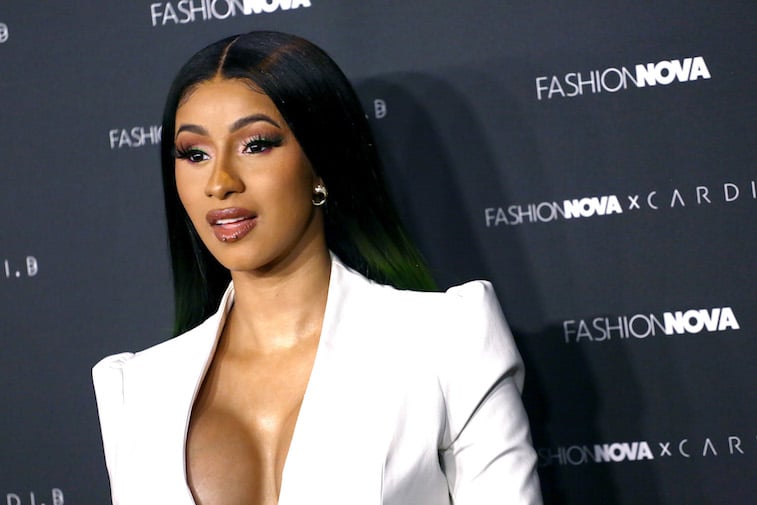 Earlier this month, Cardi B was featured on Vogue's 73 Questions series. The rapper dished on things like motherhood, growing up in the Bronx, and even relationships.
When asked to give her best relationship advice to the viewers, Cardi B responded that it's best to sort out problems with each other instead of giving up on the relationship. "If you love somebody no matter what, try to work it out," she said.
Cardi B is currently married to Offset
Cardi B's current partner is rapper Offset, who she started seeing in 2017.
Cardi B and Offset first met at an "industry event" in 2016 and began their relationship as friends/collaborators who released one song together. In 2017, it became clear that there was something more going on between the two artists. At some point, Cardi B and Offset stopped hiding their relationship from the public, and Offset even proposed to Cardi B publicly in October 2017.
However, in June 2018, TMZ discovered that the couple had secretly gotten married in September 2017 — about a month before their "proposal." Cardi B later commented on this, saying: "There are so many moments that I share with the world and then there are moments that I want to keep for myself! Getting married was one of those moments!"
Cardi B gave birth to a daughter named Kulture Kiari Cephus in April 2018.
Yet, in late 2018, she and Offset decided to break up. They did not file for divorce, but Cardi B shared that "things just haven't been working out between us for a long time." Many fans believe that this might have something to do with all those cheating allegations that Offset had been receiving in the media.
Despite the fact that they decided to take a break, Offset publicly apologized to Cardi B on social media, saying that he was sorry for "partaking in activity that I shouldn't have been partaking in" and for being "a selfish, messed up husband." He also made another big gesture by interrupting Cardi B on stage with flowers that spelled out "Take Me Back Cardi."
By early 2019, the couple seemed to have gotten back together.
How Cardi B and Offset make their marriage work
It looks like Cardi B and Offset are trying to do things better this time around. After reconciling, they reportedly moved back into their Atlanta home together.
Additionally, Offset changed his phone number and Cardi B is adamant about not following gossip about their relationship on social media. Cardi B also shared with People that she and Offset are focusing on using their friendship as a foundation to rebuild their relationship.
"I hang out with him, I talk to him every day and we do our thing," Cardi B said. "It's just like — to make things perfect … it takes time."
In her 73 Questions video, Cardi B noted that marriage is "about unity," not just one person. It seems that Cardi B is practicing what she preaches by working things out with Offset and remembering that the two of them are going through life together from now on as a couple.