Cardi B's Musical Disaster Left Her Rattled After Epic Success
Did you listen to Cardi B's single "Press"? It came out in May 2019 and was generally well-received by critics. But if this song isn't familiar to you, you aren't alone. While Cardi B became a household name after the release of her song "Bodak Yellow," and made it to the year-end top 10 hits with "I Like It," "Press" had a more lackluster fan response. How did such a successful and well-known rapper follow that meteoric rise with a single that failed to reach the top 10?
Cardi B's rise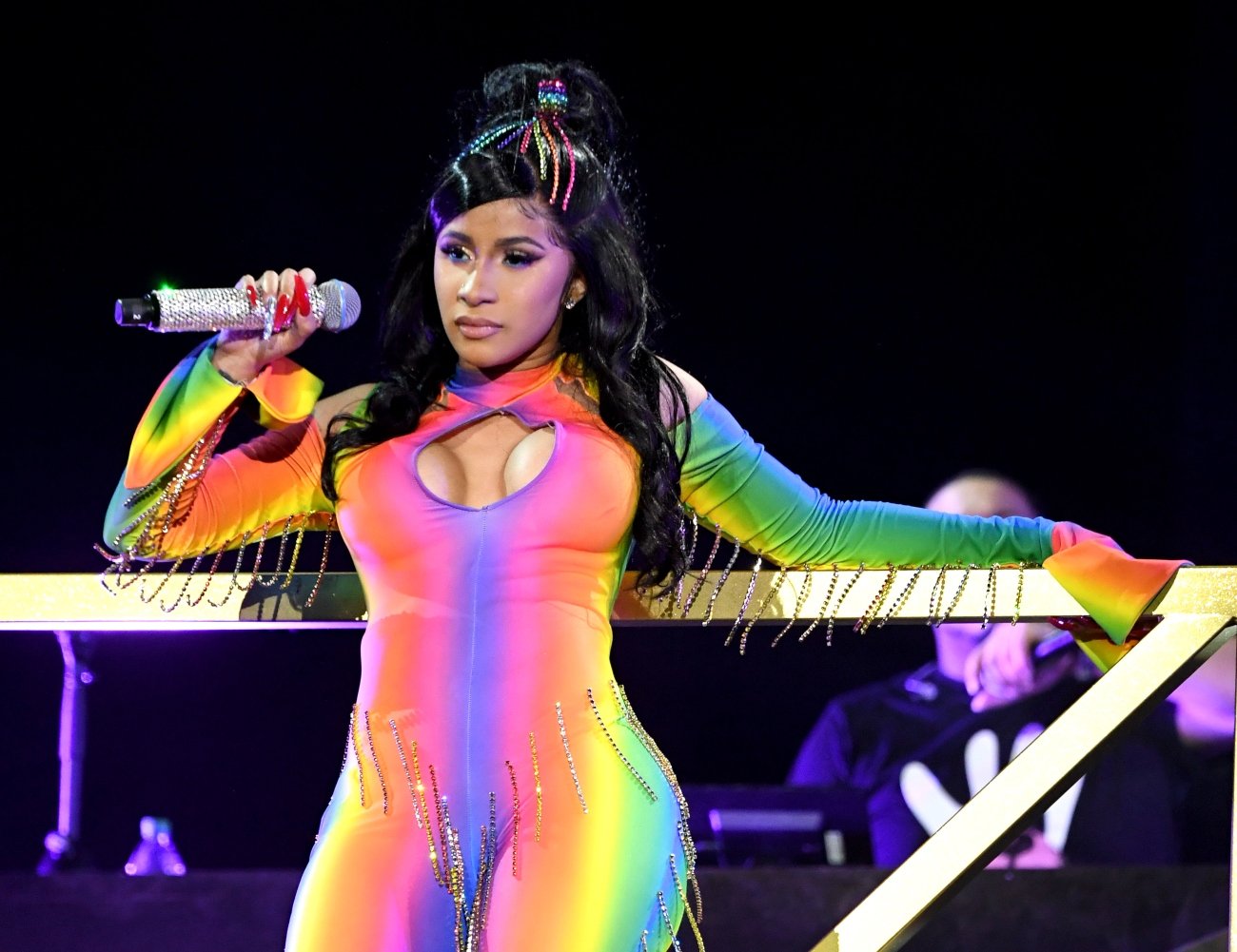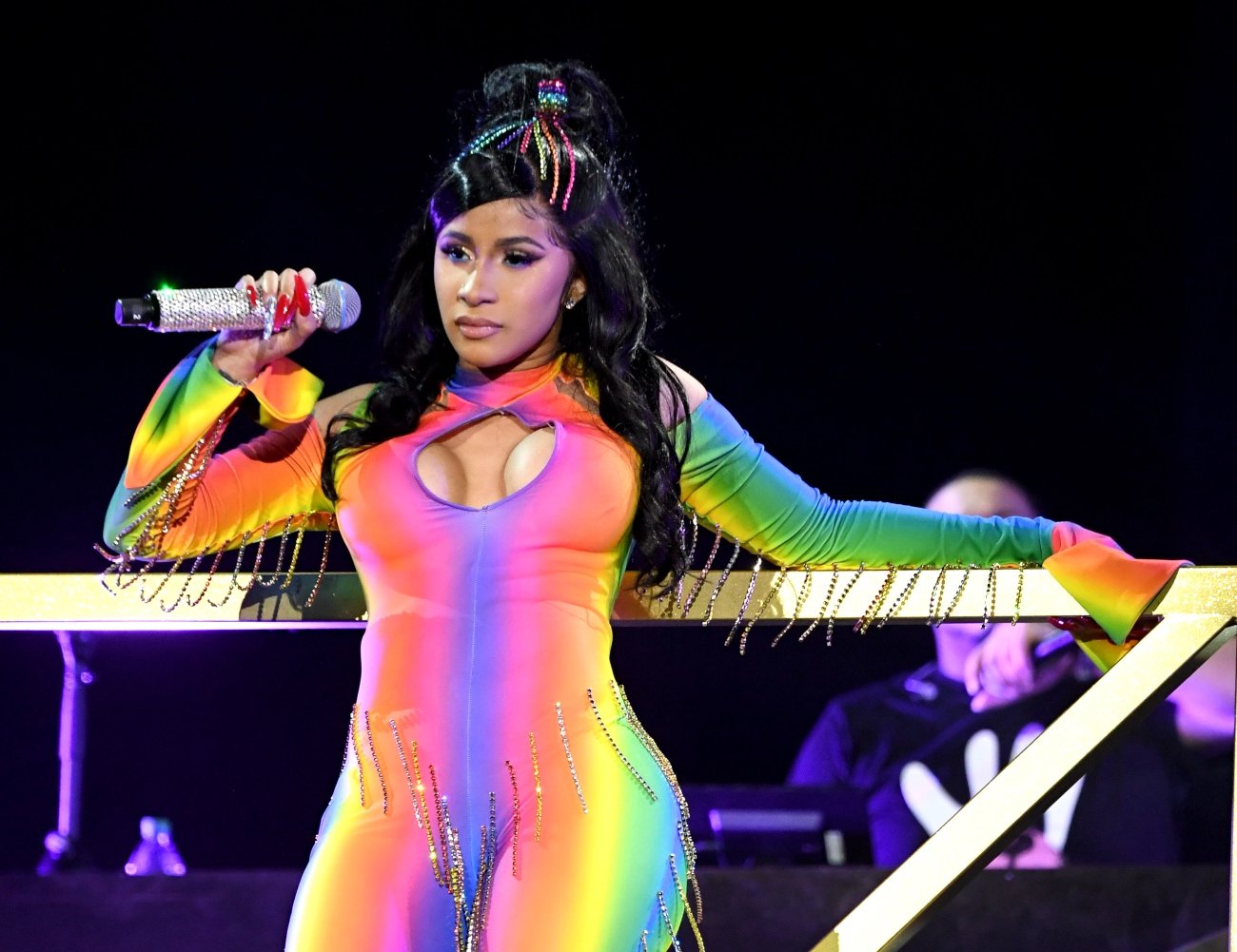 Cardi B didn't have the easiest childhood. She grew up in New York in an immigrant family and was exposed to crime and poverty in her teen years. After high school, she became a stripper to help continue her education.
In the meantime, Cardi B became a minor celebrity since 2013 on social media. This social media fame led to her being cast on the reality TV show Love & Hip-Hop: New York in 2015. She quickly became a fan favorite, but those without a deep interest in hip-hop would not be familiar with Cardi B until the release of "Bodak Yellow." 
She quickly followed "Bodak Yellow" with a major feature on the Migos song "MotorSport," alongside Nicki Minaj and then-fiancé Offset. Not all of her singles were as successful as "Bodak Yellow," but she still had consistent success on her major singles and features.
From the start, it was clear that Cardi B was going to be a major player in the world of hip-hop and pop music, and she didn't disappoint those with high expectations for her.
Success before "Press"
Cardi B's first studio album, Invasion of Privacy, cemented her as an important player in the rap game. It won Best Rap Album at the 2019 Grammys, and several other singles off of the album received major nominations.
The album was certified platinum multiple times in multiple countries, and critics praised the album for Cardi's emotional range and good use of album time.
Cardi also stayed in the public eye for various feuds and personal drama. Her relationship with Offset has intrigued the press and fans alike since their marriage in late 2017, and she's had public feuds with rappers ranging from Nicki Minaj to Azealia Banks.
People have also dug up Cardi's personal life, and Cardi has faced many different "cancellations" over the years. Nonetheless, these cancellations rarely stick, and Cardi is still an incredibly popular rapper.
A lackluster single
"Press" actually did receive a platinum certification, and reached the top ten on the US Hip-Hop charts. But for a rapper like Cardi B, this was still a disappointment. In an interview with Elle magazine, she mentioned that she "didn't really like how [her] last song performed," and felt rattled when other female rappers were doing so well in the charts.
However, Cardi isn't too worried about competition with other women. She compared being a female rapper in a time when many rappers are women to her time working as a stripper, saying: "I bring something different. I am me, and that's how I've been since the club," and that other female rappers seeing massive success doesn't mean that Cardi B is failing. Cardi was disappointed by "Press," but moved on from it in a very mature manner.
Rising from the ashes
Cardi B didn't release another video for over a year after "Press." But in August 2020, in the middle of the COVID-19 pandemic, she and Megan Thee Stallion dropped the music video for "WAP," which immediately became a viral hit.
The internet loved "WAP" for its assertion of female sexuality on top of strong rapping and a great beat. The criticism of "WAP" from conservative commentators only helped "WAP" gain success.
"Press" may not have done as well as Cardi B would have hoped. However, it wasn't the end of her career by a long shot. Cardi B bounced back easily, and her newest music video "WAP" demonstrates that the rapper will be in the limelight for a long time.