Carly Rae Jepsen Collaborated With Charli XCX, Bleachers, and Other Artists
Carly Rae Jepsen burst onto the music scene with her chart-topping single "Call Me Maybe." Since then, she's released iconic hits like "Cut To the Feeling" and "I Really Like You." However, some fans know her for her work with artists like Owl City and Jack Antonoff of Bleachers.
Here's what we know about the artists Jepsen worked with.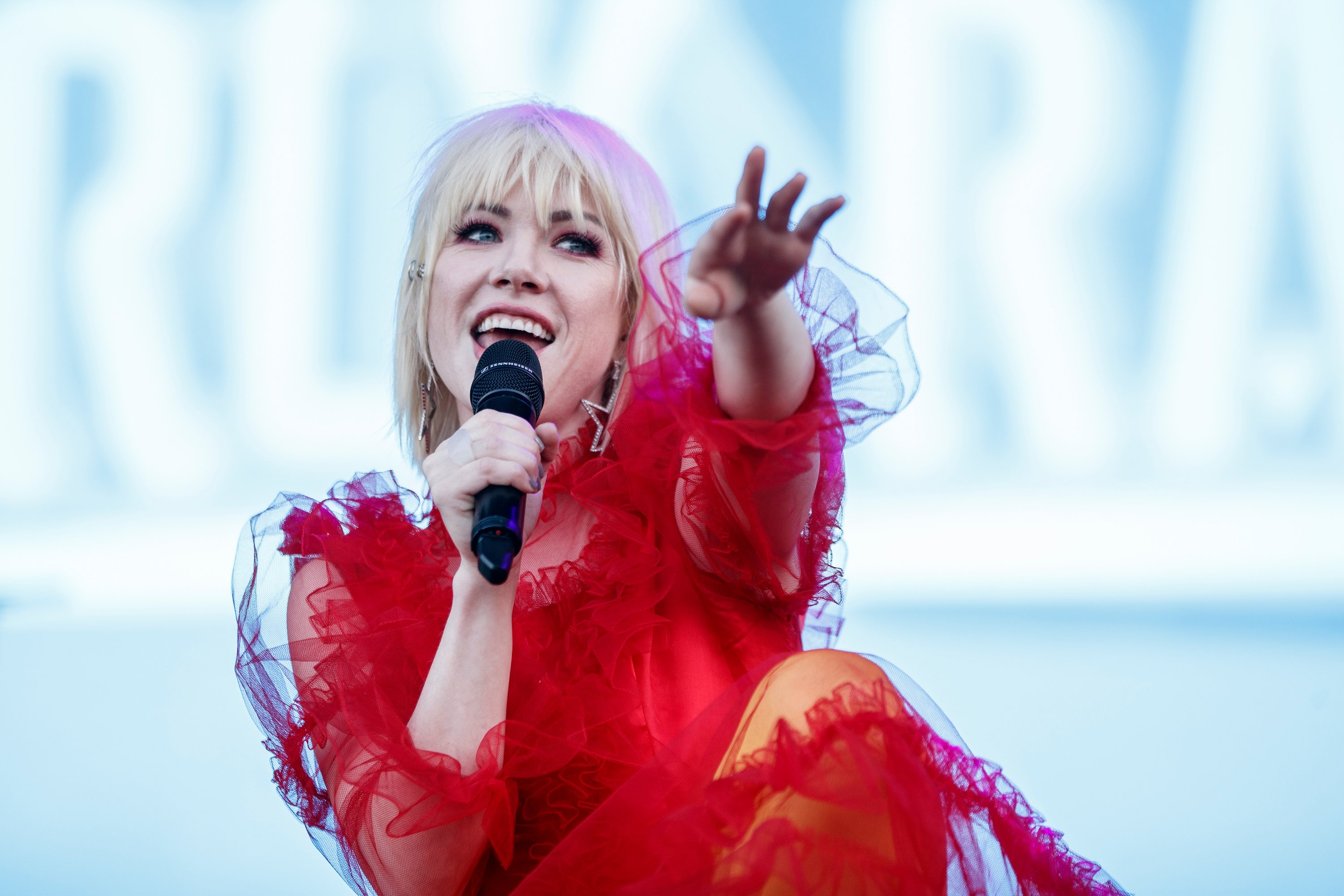 Carly Rae Jepsen is known for collaborating with Owl City for the song 'Good Time'
It's always a good time when Jepsen and Owl City are releasing music. With "Call Me Maybe" and her collaboration with Owl City, "Good Time," Jepsen dominated the music charts in 2012, solidifying her spot as one of the "Queens of Pop." (Although fans will call her the "Queen of…" basically anything she's doing.)
Since its release, this song jumped to the top of Billboard's Hot 100 Music Chart. My music video for this song has over 390 views on the video platform, YouTube. However, Jepsen later collaborated with other musicians.
Carly Rae Jepsen appeared on Charli XCX's album, 'Pop 2'
Charli XCX works with some of pop music's best artists. For Pop 2, that included Caroline Polachek, Tommy Cash, Tove Lo, and Kim Petras. The song "Backseat" only features Jepsen and Charli XCX are the vocalists.
Bleachers' 'Terrible Thrills, Vol. 2' featured Carly Rae Jepsen on the song 'Shadow'
When Bleachers recreated several iconic songs for the album Terrible Thrills, Vol. 2, they featured artists like Charli XCX, Tinashe, Sia, and Brooke Candy. Jepsen sang alongside Jack Antonoff for the song "Shadow."
Antonoff and Bleachers turned around and collaborated for one of Jepsen's songs. That was "Comeback," released in conjunction with the album Dedicated Side B. It became one of the most popular songs on the album, earning over 3 million plays on the streaming platform Spotify. 
During one performance at the Stone Pony, Lorde and Jepsen appeared alongside Bleachers, performing "Hate That You Know Me." A video was posted to YouTube in conjunction with MTV's Unplugged.
Carly Rae Jepsen featured Justin Bieber on her song 'Beautiful'
Hot off of the heels of songs like "Call Me Maybe" and "Good Time," Jepsen released Kiss (Deluxe) in 2012, featuring the artist Justin Bieber on the song "Beautiful." Since its release, this track has earned over 15 million plays on Spotify.
This song wouldn't be the first time that Bieber supported Jepsen, as the "Baby" artist lip-synced to "Call Me Maybe" for one video with friends. He even had a cameo in the "I Really Like You" music video, as did Tom Hanks. 
Jepsen was also the musician behind the reimagined Full House theme song, used for the Netflix spinoff series, Fuller House. Fans can catch up with this artist on social media. Original music by Jepsen, including the recently released album Dedicated Side B, is available on most major streaming platforms, like Spotify and Apple Music. 
RELATED: Carly Rae Jepsen Once Said 'Call Me Maybe' Shows She's Not 'Overly Confident in Love'