Carly Rae Jepsen Says the Guy She Wrote 'Julien' About Was 'Actually a D***'
Hot off of the heels of songs like "I Really Like You" and "Gimme Love," Carly Rae Jepsen released the song "Julien" in conjunction with her album Dedicated. The Julien in question, though, wasn't a great guy, according to this artist.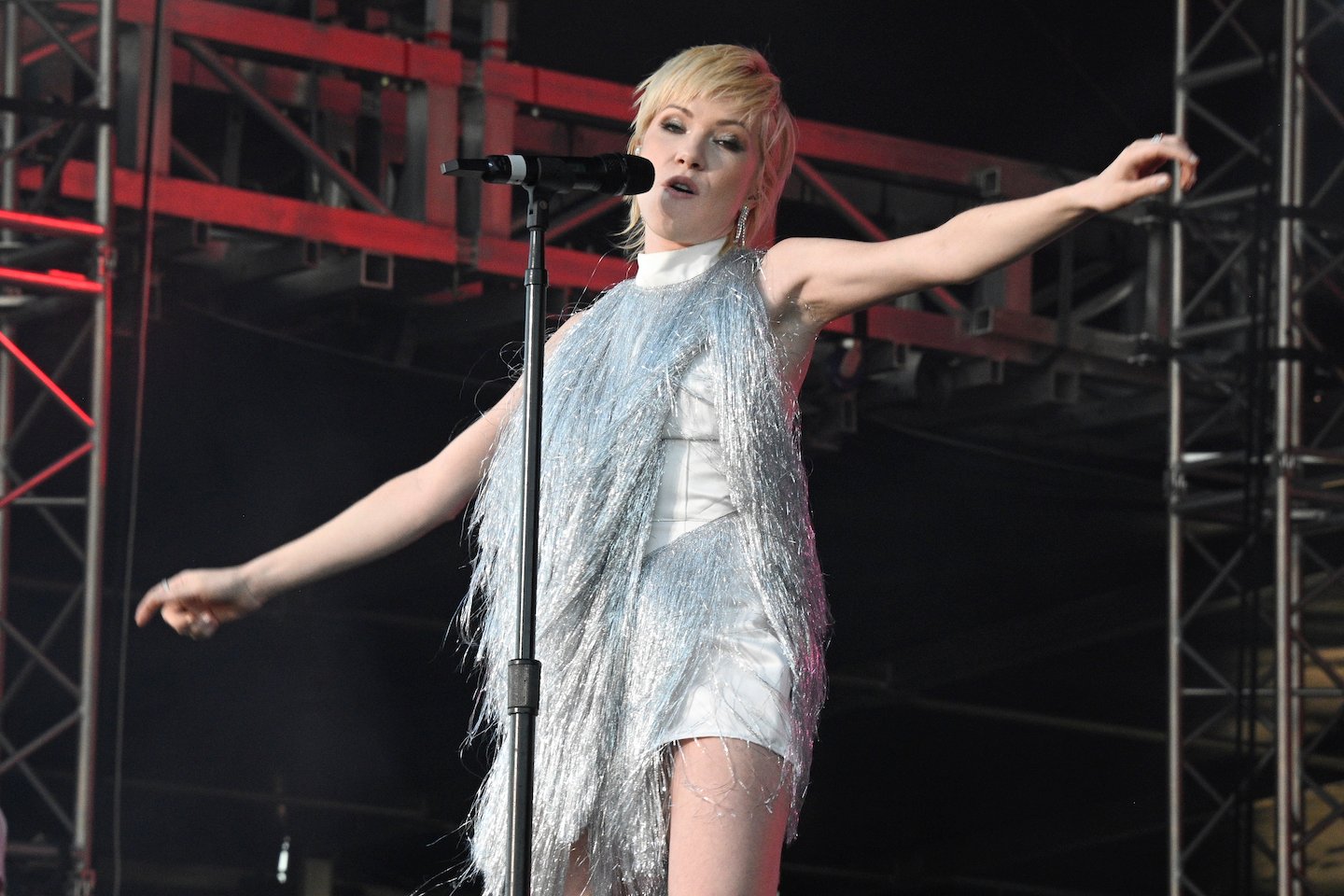 Carly Rae Jepsen released the song 'Julien' in conjunction with her album 'Dedicated'
She's the "Queen of Pop," releasing chart-topping songs like "Call Me Maybe" and "I Really Like You." According to Song Meaning and Facts, "Jepsen is one of five co-writers of the track, along with Jared Manierka, Ben Ruttner, Nate Cyphert, and Kyle Shearer." 
Since its release, this song has earned over 16 million plays on the music streaming platform Spotify. The artist also shared a little bit of the reasoning behind naming an original track after her ex-boyfriend. 
"I did have a boyfriend named Julien back in the day," Jepsen said during an interview with NPR. "The best thing about him was so many things. But the thing that stuck out to me was his name being so musical. He was in a band. And we went our separate ways." 
"And I've been trying to write his name into a song since," she continued. "And this was the first one that felt like I finally scratched that itch of getting to describe what that feeling is like when you're young, and you feel like you've just met someone, but it's going to be [an] eternity."
Carly Rae Jepsen performed Julien during her Governors Ball 2021 set 
As one of her most recently released songs, Jepsen performed "Julien" while appearing at New York City's Governors Ball Music Festival. She even offered a glimpse into her relationship with this character. 
Jepsen sang of her old flame while hues of orange danced on the screens. Halfway through the song, the start asked how the crowd was feeling so far. The audience cheered as a response. 
"That's what I thought," Jepsen said. We are so happy to be back with you all, you have no idea. Even singing a song about Julien, he was actually a d***, but hey, let's jump about it!"
The identity of this mystery man has not been revealed by the pop star. However, fans joked that this song could be about the artist Julien Baker. Of course, it isn't, but the jokes continued long past Dedicated's release.
'Dedicated' also included songs like 'Now That I Found You' and 'Want You In My Room'
In addition to "Julien," Dedicated included songs like "No Drug Like Me," "Right Words Wrong Time," and "Party For One." The artist premiered Dedicated Side B approximately a year later, featuring artists like Bleachers for select songs. 
Fans can catch up with this artist on social media. Music by Jepsen, including hits like "Cut To the Feeling" and "I Really Like You," are available on most major music streaming platforms.