Carly Rae Jepsen Had Mariah Carey in Mind While Creating 'Automatically in Love'
Carly Rae Jepsen appeared in a music video with Tom Hanks. She recorded the Fuller House theme song. She's also a fan of Mariah Carey, even pulling inspiration from the 90s sound for her Dedicated song, "Automatically In Love."
Carey Rae Jepsen released her album 'Dedicated' in 2019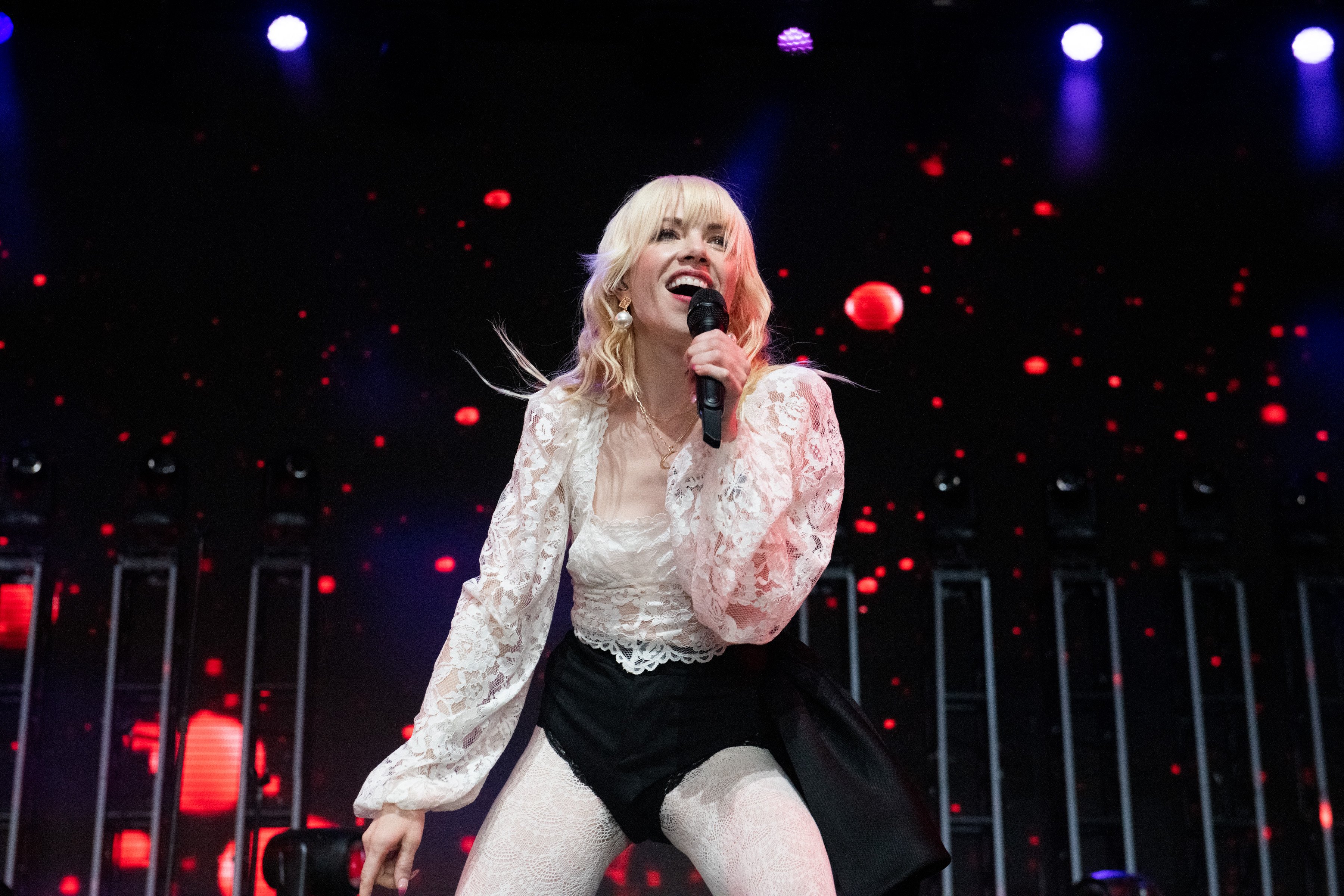 Some know her for songs like "Call Me Maybe" and "Cut to the Feeling." In 2019, this pop princess released Dedicated, complete with songs "Too Much," "Want You In My Room," and "Now That I Found You." This album showcased a new side of Jepsen, with songs detailing her real-life experiences.
"I think I am picking the ones that just win for me," Jepsen said during an interview with NPR. "That sometimes can be because it's light and happy, and that feeling like there's [the] wind blowing through your hair as you drive down the highway." 
"And then there's other ones," she added, "I think on this album particularly, that were more intimate and a little bit more personally revealing of what was going on for me." 
'Automatically In Love' by Carly Rae Jepsen was inspired by Mariah Carey
As another pop icon, Carey also influenced Jepsen in her songwriting, particularly with  "Automatically In Love." 
"Our first single, 'Now That I Found You,' was very much that euphoric, kind of top-of-the-mountain feeling," the artist said in the same interview. "'Feels Right,' as well, has a very summery vibe to it. Maybe 'Automatically in Love,' as well, which has a very '90s feel to it; I was driving with Mariah Carey in my head around the time that we worked on that song." 
With lyrics about "a real rollercoaster when the wind goes the other way," this track earned over 4 million Spotify plays. Jepsen is often open about some of her musical influences. She even elaborated on how the music she listened to growing up was reflected in her first album.
"I grew up in my parents' house, which was very folk-inspired: Van Halen, James Taylor, Bruce Springsteen," Jepsen said during an interview with Time Entertainment. "So my first record [2008's Tug of War,] really reflected my parents' taste — and mine."
Now, Jepsen is taking her music in a different direction, pulling inspiration from California and the "Western Wind."
Carly Rae Jepsen recently released her single 'Western Wind'
"It's Not Christmas Until Somebody Cries" aside, it's been several months since fans got new music from Jepsen. In 2022, however, this artist debuted her latest single. 
After teasing new lyrics and visuals on her social media platforms, Jepsen performed "Western Wind" for the first time at the 2022 Coachella Valley Music and Arts Festival. 
A few days later, this artist officially released the song on most major streaming platforms, including Spotify and Apple Music.