Carmelo Anthony and Kevin Durant's High School, Oak Hill Academy, Is a Dynasty of NBA Talent
In rare instances, a high school basketball program becomes well-known for the number of pros the school produces. Probably the high school that best fits this description is Oak Hill Academy. Several of their basketball players have succeeded in the NBA. With alumni like Carmelo Anthony and Kevin Durant, Oak Hill Academy is a dynasty of NBA talent.
Where is Oak Hill Academy?
RELATED: 'Last Chance U: Basketball': Coach John Mosley Shares How COVID-19 Affected His Team
Oak Hill Academy is a co-ed secondary school in Mouth of Wilson, Va. It has an approximate enrollment of 150 students in grades eight through 12. Recently, Oak Hill entered the spotlight because of Joe Hampton, a former Oak Hill student recently featured on the Netflix reality TV series Last Chance U: Basketball.
On the show, he's competing as a member of the men's basketball team at East LA College. Hampton spent his last few years of high school at Oak Hill. As he discussed it on Last Chance U: Basketball, the academy reentered public consciousness.
Oak Hill Academy, a pipeline to the NBA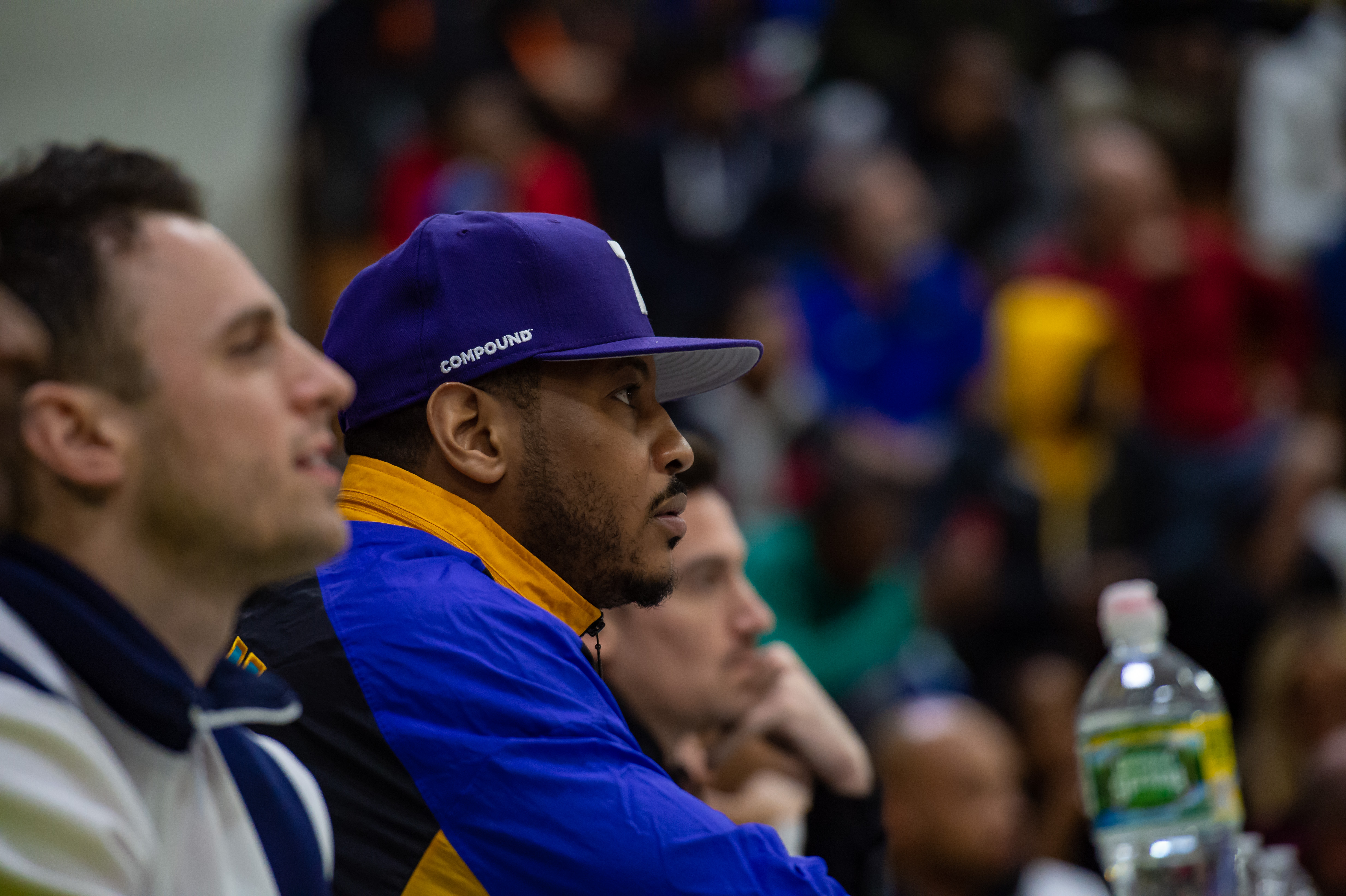 RELATED: Carmelo Anthony Takes Great Pride in His Puerto Rican Heritage
Oak Hill has proven to be a pipeline to the NBA for a number of young men who once attended the school. Powcast Sports tells us about some of the NBA All-Stars who once attended the Virginia school. The list includes:
Carmelo Anthony
Anthony helped increase Oak Hill's level of fame in the early 2000s. While the future Syracuse and NBA star attended Oak Hill, the team played a game against St. Vincent-St. Mary, a squad that featured a high school kid named LeBron James. With the two highly touted prospects facing each other, that became one of the most-hyped high school basketball games ever.
Kevin Durant
Durant only played his junior season at Oak Hill after two seasons at National Christian Academy. The Maryland native transferred to Montrose Christian School in his home state for his senior season. Then, he went to Texas to play for the Longhorns before becoming the No. 2 overall pick in the 2007 NBA draft.
Rajon Rondo
Like Durant, Rajon Rondo played just one year at Oak Hill. But it was a productive season for the Kentucky native. He was a senior there and averaged a double-double with 21 points, three rebounds, and 12 assists per game. Durant's 494 assists were a single-season record at the school, shattering the previous mark of 303.
Other high schools that churn out NBA talent
RELATED: Kevin Durant's Lucrative Business Venture Just Gave Him a $100 Billion Reason to Smile
Oak Hill may be the high school most closely associated with producing basketball players who make it to the NBA. But it's far from the only one. ClutchPoints shares some other high schools that give Oak Hill a run for its money as a pipeline of NBA talent.
Thirty-three players who once represented Oak Hill went on to the NBA. This is almost double the number of NBA stars to come out of DeWitt Clinton High School, which is second on the list. The Bronx school has 18 players in the league who once wore a DeWitt Clinton jersey. DeMatha Catholic High School is right there with DeWitt Clinton, having produced 18 NBA players as well.
Rounding out the top five are Brewster Academy — one of the most expensive high schools in America — and Hargrave Military Academy, which have each sent 14 athletes to the NBA — putting them among the country's elite high schools in terms of basketball talent.