Carol Burnett Quietly Struggled With Her Daughter's Addiction Throughout Her Acting Career
Carol Burnett is a comedy legend who has blazed trails for women in the genre. These days, her career is being re-examined by the younger generation for the impact that it had on those who came after her, and Burnett is earning some much-deserved appreciation for the groundbreaking legacy she's leaving behind. The 87-year-old actor has struggled, however, in her personal life, and many of these obstacles have been under the radar — a silent battle that Burnett has fought during her time in the spotlight. 
We now know that while Burnett was at the height of her career, she was also dealing with her daughter's addiction and trying her best to help her child recover.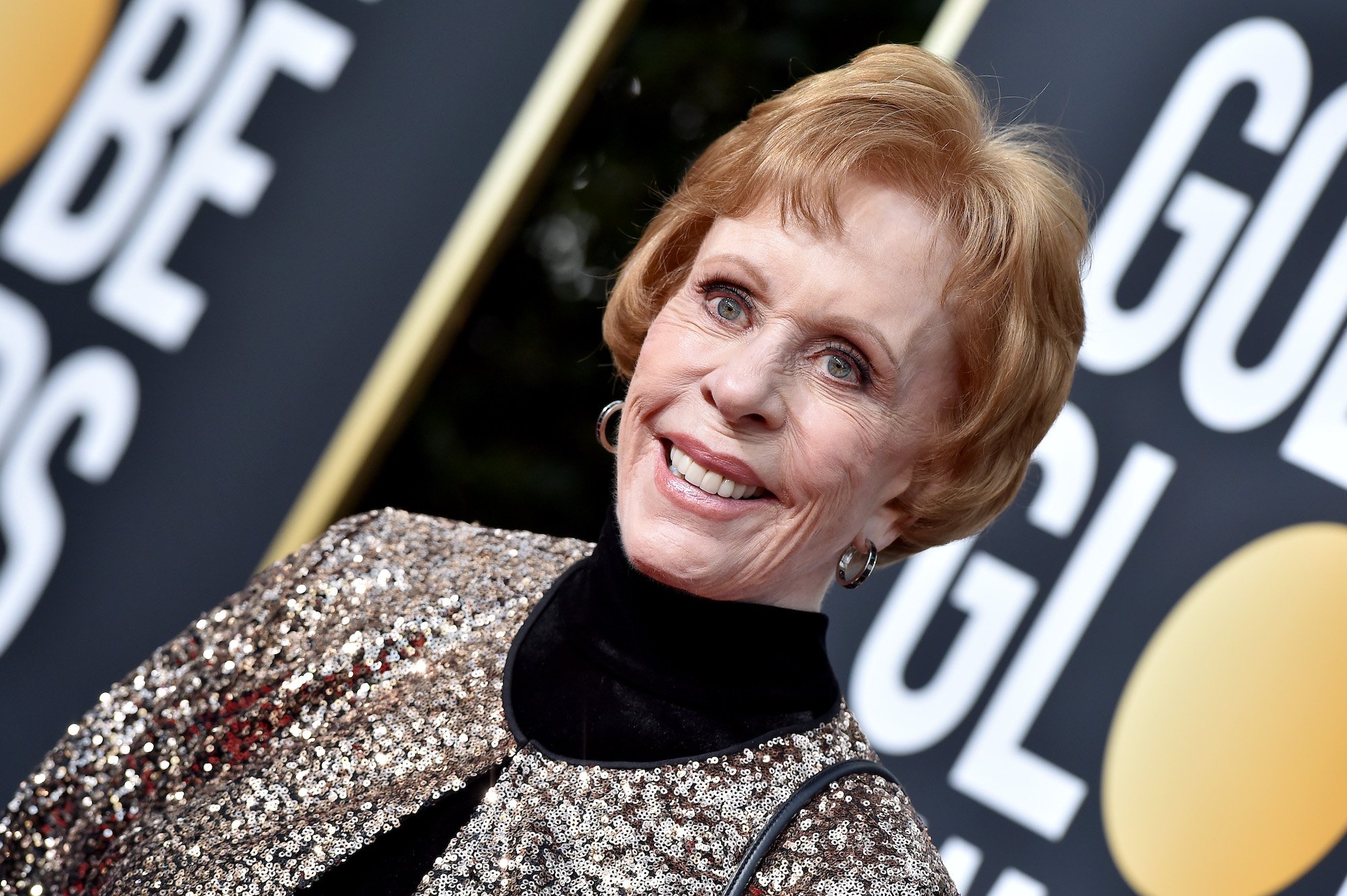 Carol Burnett is a trailblazing comedy legend
Burnett's legacy is most firmly rooted in her own sketch comedy show, The Carol Burnett Show. The series premiered in 1967 and came after Burnett had performed on other comedy shows like Stanley and The Garry Moore Show. As Biography reports, Burnett's sketch comedy ran for an impressive eleven seasons before wrapping up in 1978. This long-running comedic endeavor had far-reaching influences, including touching the heart of a young Jim Carrey. 
While the show is still Burnett's best-known work, she has also had a celebrated career on the big screen and the stage. Her film work includes Annie (1982), Post Grad (2009), and Horton Hears a Who! (2008). She's been on Broadway in plays like Once Upon a Mattress and Putting it Together. In addition, her memoir, One More Time: A Memoir, became the source material for a Broadway play titled Hollywood Arms. Her award-winning work has racked up accolades and helped to blaze a trail for other women in comedy.
When she received the prestigious Mark Twain Award in 2013, Tina Fey told Burnett, "I fell in love with sketch comedy watching your show, and you proved sketch comedy is a good place for women."
Carol Burnett was married three times
RELATED: Carol Burnett Learned to Do Her 'Tarzan' Yell at a Surprisingly Young Age
Over the course of her life, Burnett has had three marriages. She wed Don Saroyan in 1955, and they divorced in 1962. In 1963, she married Joe Hamilton. That marriage lasted until 1984 and produced three daughters: Carrie, Jody, and Erin. In 2001, Burnett married her current husband, Brian Miller.
Unfortunately, Burnett's personal life was dotted with tragedy. In 2002, she lost her daughter Carrie to cancer at the young age of 38. As Good Housekeeping reports, this loss continues to impact Burnett. "You don't get over it, but you cope. What else can you do?" Burnett said about life without her daughter. She also poured her story into a memoir titled Carrie and Me: A Mother-Daughter Love Story. There, Burnett opened up about not only the cancer battle but also Carrie's struggle with addiction. 
Addiction marred Carol Burnett's family
Burnett has revealed the fact that her daughter Carrie Hamilton suffered from addiction that began when she was just a teenager. Burnett forced her daughter into rehab and explained the pain of the decision: "I had to love her enough to let her hate me. She got sober and we started bonding. We wound up working together, writing a play together. We worked together in three shows." 
Unfortunately, the addiction issues did not end there. Erin Hamilton, another of Burnett's daughters, also battles addiction. In August of this year, USA Today reported that Burnett was seeking guardianship of her teenage grandson while Hamilton sought treatment. Burnett asked for privacy in light of the legal petition: "We look forward to recovery being the next stepping stone towards normalization and ask for privacy at this time to allow that process to occur."
This request reflects on Burnett's overall approach to dealing with the traumas in her personal life. While she has kept the world laughing year after year, she has been quietly battling behind the scenes to keep her family healthy and safe, a struggle that has not always been easy.