Carole Baskin Has an Issue With Cardi B's 'WAP' Video and It Has to Do With Animals
While many people are talking about Kylie Jenner's appearance in Cardi B and Megan The Stallion's "WAP" music video, it looks like Carole Baskin of Tiger King wants to throw her name in the mix too. Baskin has come out with a searing critique about the video.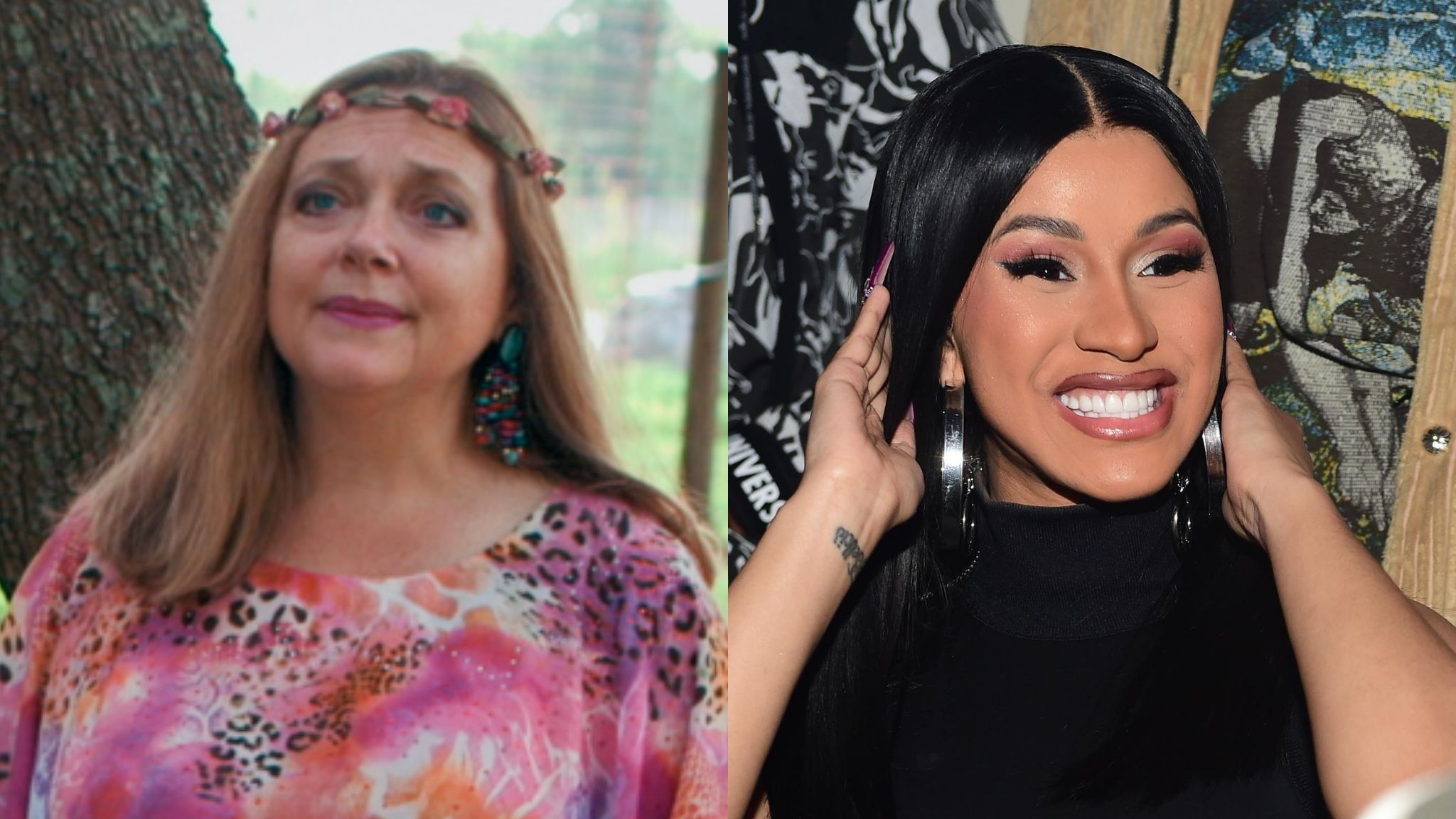 Carole Baskin inadvertently became a pop culture figure after 'Tiger King'
Baskin, along with Joe Exotic, became household names after Tiger King came out and the world became more familiar with the big cat industry. However, even before Tiger King was released to the masses, Baskin was already set for an introduction to the mainstream.
There was already a scripted television project on the saga in development. Late last year, it was announced that Kate McKinnon would star in the series, adapted from the Joe Exotic podcast, as Baskin. No other announcements about that series have been announced as of yet. There are also several other projects in the works, including a miniseries starring Nicolas Cage as Exotic, a film from Ryan Murphy starring Rob Lowe as Exotic. Tara Reed also says she's in talks to star as Baskin in a project.
Then, there's also Investigation Discovery's Investigating the World of Joe Exotic, which despite its name, also poses questions about Baskin. Per the network: "Is she a selfless crusader and protector of animals, who found unimaginable strength despite the mysterious disappearance of her husband? Or are we witnessing Carole Baskin's master plan finally take effect? Despite her claims of innocence, did she orchestrate the disappearance of Don Lewis to seize control of his fortune, consolidate power, and lay waste to her foes?"
RELATED: 'Tiger King': These Stars Will Give Fans a Personal Shoutout On Cameo
She has a message for Cardi B after the 'WAP' video
Though Cardi B and Megan Thee Stallion do not physically appear with exotic animals in the video, only via green screen, Baskin still takes issue with it. She spoke about the show with TMZ. The tabloid reports that Baskin said, "the worst part of Cardi B's new music video is the way it glamorizes rich folk keeping tigers as pets, and she thinks it makes 'every ignorant follower want to imitate by doing the same.'"
RELATED: Cardi B Says a Nice Thing About Nicki Minaj After Years-Long Feud
The report continues, "While Carole is glad the cats likely weren't really in the room with Cardi and Megan — only photoshopped in — she says posing wild animals in front of green screens and using them in productions is unnatural and confusing." Baskin believes that producers for the video worked with what she calls a "big cat pimp" like Doc Antle, who is also featured in Tiger King, or Mario Tabraue.
Cardi B's team or the video's director, Colin Tilley, have not acknowledged what Baskin had to say.
However, Cardi B has an interesting connection to the world of Tiger King. Shortly after Tiger King's premiere and massive success, Cardi B publicly advocated for Joe Exotic and even said she may launch a GoFundMe. She later would go on to backtrack this after TMZ said that GoFundMe doesn't allow fundraisers for inmates. convicted of violent crimes. She tweeted, "Omg I was just playing. I do love him tho and he deff needed better representation .oooooooooooooooooo here Kitty Kitty."