Carole Radziwill Reflects on Her Bond with Carolyn Bessette-Kennedy 20 Years After Her Death
They shared a "secret friendship" and even bought friendship rings. But 20 years after Carolyn Bessette-Kennedy's death, Carole Radziwill is still struck by the finite and sweet details of a woman who she considered to be her best friend.
Radziwill wrote about the bond she shared with Bessette in Stellar Magazine, offering exclusive details and memories of her friend. Radziwill and Bessette met through their husbands who were cousins. But the cousins, John F. Kennedy Jr. and Anthony Radziwill were more than just relatives. They too were the best of friends. Radziwill's A&E documentary Biography: JFK Jr – The Final Year offered insight into the cousin's tight bond.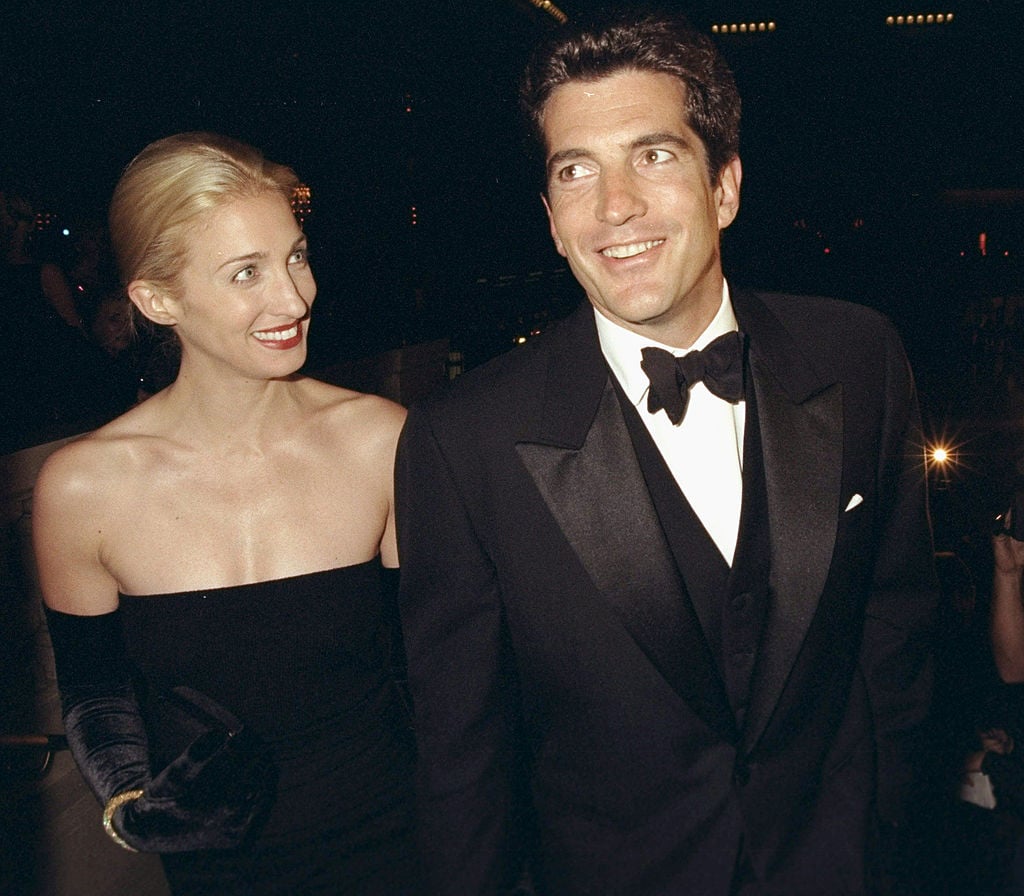 Plus the documentary reflected on their tragic deaths. Kennedy, his wife, and her sister died in a plane crash off the coast of Martha's Vineyard on July 16, 1999. Meanwhile, Radziwill's husband Anthony, who faced terminal cancer died only weeks after his cousin's death.
Friends until the end
Few details emerged about Bessette and Radziwill's friendship until now. Radziwill wrote that during the dark days of Anthony's cancer fight, Bessette was her light. "'Meet me at Tiffany's,' she said in her secret-agent voice, the one she used when she was up to something fun," Radziwill wrote. "I told her I was running late to work. 'It's important,' she said. These were the years my husband was sick with cancer and it was Carolyn's mission there still be light and joy, and sneaky little adventures."
During this meeting, Bessette playfully re-enacted Breakfast at Tiffany's. "Out of the blue, on a Tuesday, she'd decided on friendship rings," Radziwill recalled. "We picked matching gold bands with amethyst stones and had them inscribed with our initials and a sentiment that only we understood: cdr — cbk — sff  'secret friends forever.'"
This was just one example of how Bessette could pull Radziwill from the prospect of losing her husband and offer levity. "I abetted and Carolyn was my eager co-conspirator every step of the way. We wore the rings every day. We wore them on the beach that summer," Radziwill wrote.
Her loss was 'unbearable'
Radziwill reflected on how her friend would be gone only 10 months after buying the friendship rings. "You should never have to read a tribute to your 33-year-old best friend at her funeral," she wrote.
She also sometimes goes into a dream-like state where Radziwill pretends perhaps she's lost touch with Bessette and the two would reconnect any day. "We thought we'd make a great Lucy and Ethel, arguing over who would be Lucy. Sometimes I like to imagine she's a close friend I've simply lost touch with over the years, and that any day now we'll cross paths and pick right back up."
But reality sets in. "The pain of losing her, once so acute it was unbearable, has eroded over time. Somewhere along the way, her death became a thing I am able to live with," Radziwill wrote. "She has remained 33, while I turned 40 and then 50 and now 55. Nothing has changed and everything has. I still feel every day like we are in the middle of a conversation and I'm waiting for her reply."
This is what her friend taught her
Radziwill remarks about how people play different roles in life. "Some are here to love, some to test our patience, some as they say, to teach a lesson. Carolyn taught me to persevere. She taught me that I mattered."
Plus Radziwill described Bessette as a minimalist with immense style. She could easily transition from "a long day at the hospital with me and Anthony, in jeans and a flannel shirt, to a dinner at the White House in 10 minutes. She was vivid in the way most people are dull."
Radziwill added, "She was wild and vivid in a cautious and pale world, always burning a little more brightly than anyone around her. Her husband was beguiled by the dazzle she left in her wake. She made people into happier, bolder versions of themselves. She made her husband into a better man."
On the somber morning of her funeral, Bessette's mother' presented Radziwill with a small Tiffany box. "I knew instantly what was inside. cbk — cdr — sff. Secret friends forever."