Caroline Flack's Mom Shares Unpublished Instagram Post: 'We Want People to Read It'
The tragic passing of Caroline Flack on Feb. 15 shook fans and the team behind U.K.'s Love Island, the ITV dating series that she hosted up until this past December.
She was 40 years old and after initial reports of her death made headlines, her family understandably asked for respect and privacy. Now, Flack's mother, Christine Flack, is speaking out about how her daughter's arrest took a toll on her.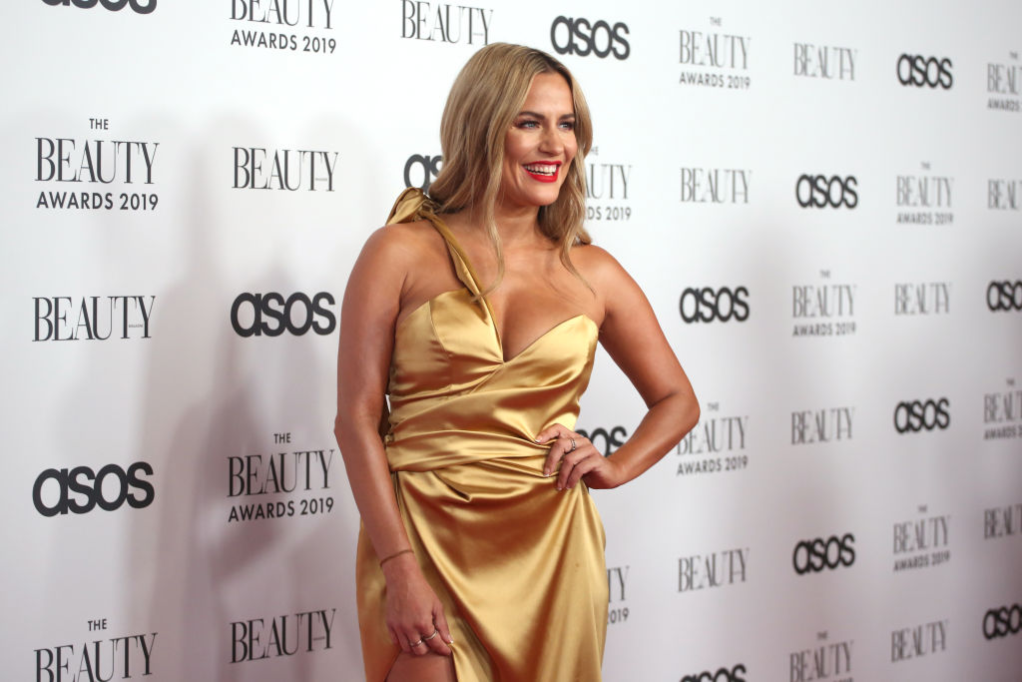 Coroner makes ruling on Flack's death
British media outlets circulated reports over the weekend about Flack being found unresponsive in her apartment, and speculated about her death. According to The Hollywood Reporter, a London coroner confirmed that the former television host died by suicide.
Flack's family says that her arrest for domestic assault in December was traumatic for her because of how things played out in public. Flack was arrested and charged over accusations that she assaulted her boyfriend, Lewis Burton.
Christine Flack shares previously unpublished Instagram post
On Friday, Feb. 14, Caroline Flack was notified that the Crown Prosecution Service would be pursuing a trial for the assault charge. According to her mother, friends were with her when she received the news. On Saturday, she was found dead.
Christine Flack told Eastern Daily Press that in January, her daughter wanted to express her thoughts on the assault allegations through an Instagram post but was advised against it.
Mrs. Flack decided to share the unpublished message via the outlet, saying "We want people to read it and want it to be shared through the EDP who we really trust and always have done."
But she made it clear they are not placing blame on anyone. Here is an excerpt from the post:
"I've been pressing the snooze button on many stresses in my life – for my whole life. I've accepted shame and toxic opinions on my life for over 10 years and yet told myself it's all part of my job. No complaining.

On December the 12th 2019 I was arrested for common assault on my boyfriend …Within 24 hours my whole world and future was swept from under my feet and all the walls that I had taken so long to build around me, collapsed. I am suddenly on a different kind of stage and everyone is watching it happen.

I have always taken responsibility for what happened that night. Even on the night. But the truth is …. It was an accident. I've been having some sort of emotional breakdown for a very long time.

But I am NOT a domestic abuser. We had an argument and an accident happened. An accident. The blood that someone SOLD to a newspaper was MY blood and that was something very sad and very personal.

The reason I am talking today is because my family can't take anymore. I've lost my job. My home. My ability to speak. And the truth has been taken out of my hands and used as entertainment. I can't spend every day hidden away being told not to say or speak to anyone.

I'm so sorry to my family for what I have brought upon them and for what my friends have had to go through. I'm not thinking about 'how I'm going to get my career back.' I'm thinking about how I'm going to get mine and my family's life back."
Flack's family, friends, and colleagues share fond memories
Flack's mom thanked her friends for being there for her daughter and "trying so hard to keep her safe," but added this was too much for "Carrie."
Tributes and kind words continue to pour in for Flack, with Burton stating he's heartbroken and he'll be her voice now.
Fans of the late host have also been sending their condolences and love for her online, saying she'll be missed. According to the BBC, Love Island paid tribute to Flack during Monday's show with Iain Stirling saying that the entire Love Island family is devastated over her death.
"Caroline and me were together from the very start of Love Island and her passion, warmth and infectious enthusiasm were a crucial part of what made the show connect with millions of viewers." Stirling also expressed support for her family and ended with, "I'm going to miss you, Caz."
How to get help: In the U.S., call the National Suicide Prevention Lifeline at 1-800-273-8255. Or text HOME to 741-741 to connect with a trained crisis counselor at the free Crisis Text Line.