'Caroline in the City' Linked 'Friends' and 'Fraiser' To the Same TV Universe
1990s sitcom, 'Caroline in the City', ensured that 'Frasier' and 'Friends' would forever be linked in the same TV universe.
In The 1990s, NBC had, by far, the most powerful television lineup of any network. The network aired Friends, Frasier, Mad About You, Seinfeld, Caroline in the City, and Wings. Caroline in the City, one of the lesser-known shows, was still a wild success. The sitcom was an important one, too. It effectively connected NBC's most popular shows in one TV universe.
What was Caroline in the City about?
Caroline in the City was a bit more obscure of a show than the two sitcoms that are connected to it through crossovers. The series, which aired its first episode in 1995, ran for four seasons, airing its final episode in 1999, several years before Frasier and Friends went off the air.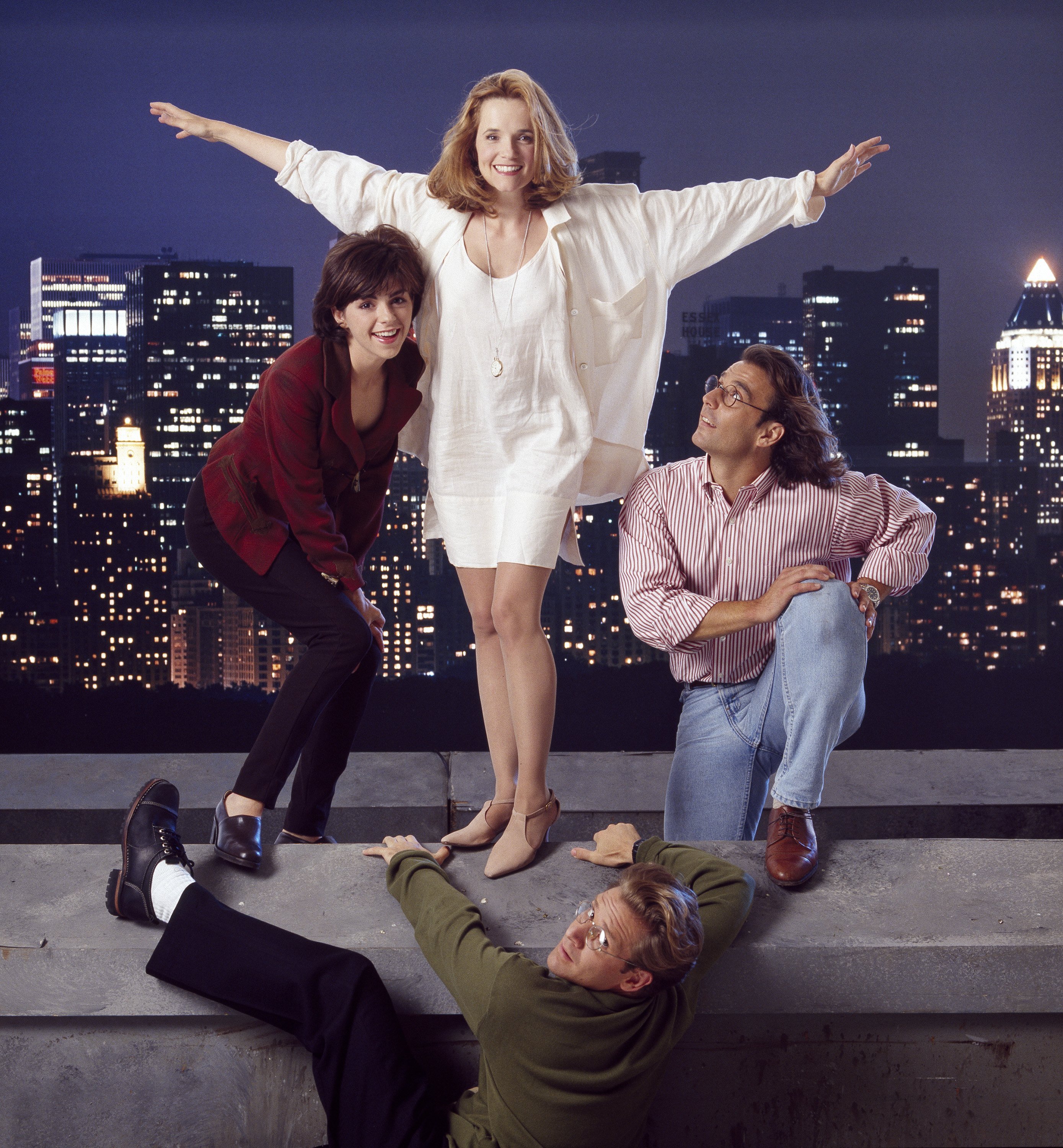 Caroline in the City followed the life of cartoonist Caroline Duffy, as she traversed complicated relationships and friendships, all while trying to hold it all together in Manhattan. Caroline often used her pals as inspiration for her comic strip, with great success. According to IMDb, the series aired 97 episodes before being canceled.
Caroline in the City linked Friends and Frasier
In 97 episodes, Caroline in the City managed to cover a lot of ground. The show had not one but two separate crossovers with incredibly beloved sitcoms. In 1995, Chandler Bing appeared in an episode of the show. Chandler showed up in a video rental store and pretended to like a romantic movie to impress Annie. Caroline also popped up in Friends as one of the women Chandler and Joey speak to on the bus while babysitting Ben Geller.
In the same year, both Dr. Niles Crane and Daphne Moon appeared in Caroline in the City, noted Reddit users. In the episode, Niles and Daphne were seen reading one of Caroline's comic strips. David Hyde Pierce, the actor who portrayed Niles for all 11 seasons of Frasier, also appeared in Caroline in the City as an original character.
The crossovers have far-reaching implications for the television universe
While it's interesting that Friends and Frasier existed in the same television universe by way of Caroline In the City, the two crossovers' implications are much more widespread. Frasier and Friends didn't exist in bubbles, either. Frasier was connected to Cheers and Wings, while Friends existed in the same universe as Seinfeld and Mad About You. If Friends and Frasier lived in the same universe, then all of those other shows are intertwined, too.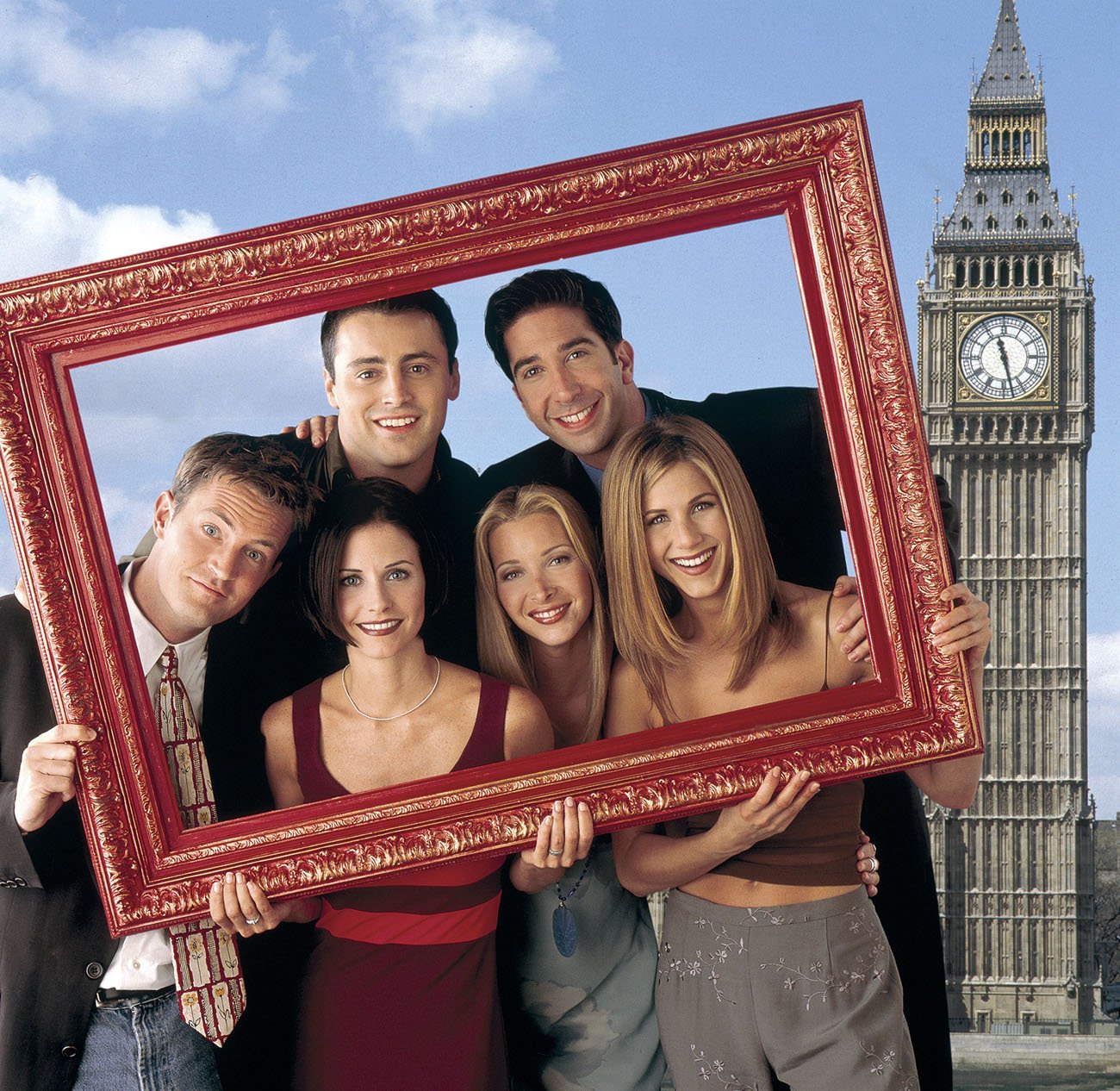 Mad About You crossed with Friends when Jamie Buchmann and her best friend walked into Central Perk and came face to face with Phoebe Buffay, who happened to be the twin of their absent-minded waitress, Ursula Buffay. Seinfeld was connected to Mad About You because Cosmo Kramer sublet his apartment from Paul Buchmann.
Dr. Frasier Crane first appeared as a character on Cheers before getting a spinoff. Frasier, along with his then-wife, Dr. Lilith Sternin, also appeared on Wings for a single episode. Not only did Caroline in the City link Frasier and Friends, but the two crossovers proved Mad About You, Wings, Seinfeld, and Cheers all existed in that same TV universe, too.