Caroline Polachek Performs 2 New Songs to Be Released 'in the Future' During Gov Ball 2021
Caroline Polachek is the artist behind songs "So Hot You're Hurting My Feelings" and "Bunny Is a Rider." At 2021's Governors Ball Music Festival, this musician shared two new songs, set to be released "in the future." 
Here's what we know about this alternative artist and her upcoming releases, titled "Smoke" and "Sunset."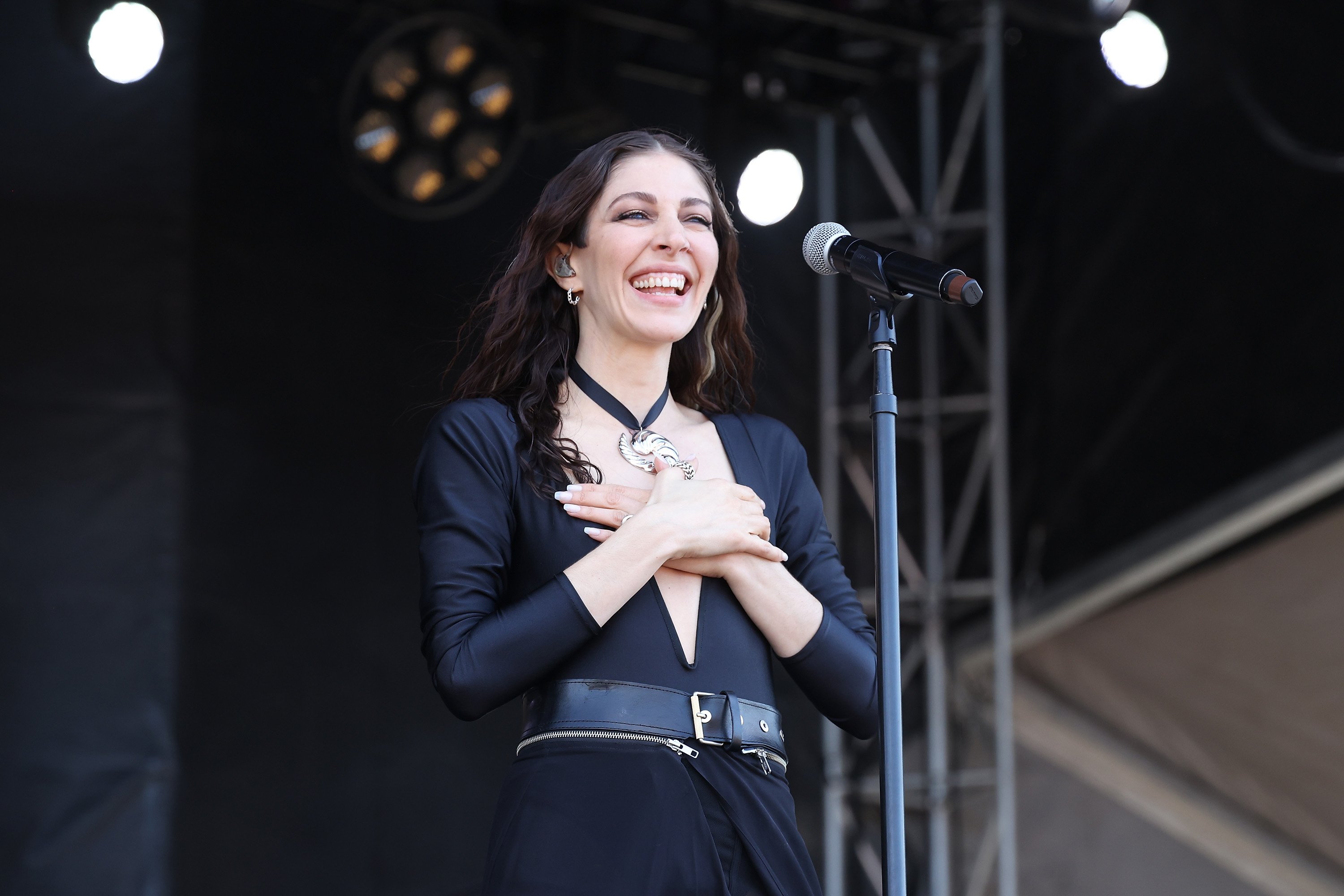 Caroline Polachek performed at New York City's Governors Ball Music Festival
This performer is known for her witchy, edgy, alternative persona, releasing songs like "So Hot You're Hurting My Feelings" and "Hit Me Where It Hurts." After over a year of canceled live shows due to the coronavirus (COVID-19) pandemic, Polachek performed at 2021's Governors Ball Music Festival, held at New York City's Citi Field. 
This wasn't the first time that Polachek returned to the stage, as this artist took to the Pitchfork Music Festival stage just days before. Still, this was an emotional moment for the singer, with her stopping to soak it in during "Pang." 
"It's so good to see you guys," she said. 
There were some technical difficulties, most of which took the form of a microphone stand breaking in Polachek's hand. (She didn't even think she was that strong!)
"We've all been hurt, you know? She's all of us," Polachek told the crowd and someone fixed the equipment. She smiled, "but not today." 
Many Governors Ball attendees saw performances from headliners A$AP Rocky, Billie Eilish, and Post Malone. There were also appearances from fan-favorites like Carly Rae Jepsen, Bleachers, and Megan Thee Stallion. For Polachek fans, this performance included a few special songs, including two soon-to-be-released tracks. 
Caroline Polachek performed songs 'Sunset' and 'Smoke'
This setlist also included a performance of Polachek's 2021 release, "Bunny is a Rider," prompting the artist to ask if there are any bunnies in the audience. There were a few "live ones" to her right. Then, Polachek had an announcement for her fans.
"That song was pretty new, it came out in like July," Polachek said. "This one comes out in the future." 
Polachek proceeded to sing her upcoming release, "Sunset." Following her performance of "Breathless," the artist performed another song "from the future," titled "Smoke." The "Bunny is a Rider" singer did not reveal the release dates of these upcoming tracks.
Caroline Polachek recently released the song 'Bunny is a Rider'
One of Polachek's most recently released songs was "Bunny is a Rider," complete with a new music video and merchandise. Since its release, the single earned over 3 million plays on the music platform, Spotify. 
Next year brings several new tour dates for this artist, as she and Lolo Zouaï will open for Dua Lipa on most dates of her Future Nostalgia tour. There will even be some appearances from Megan Thee Stallion at select dates. 
Music by Polachek is available on Spotify, Apple Music, and most major streaming platforms.