Carrie Ann Inaba Taking Leave From 'The Talk' After Sharon Osbourne Departure
Carrie Ann Inaba is one of the co-hosts of The Talk. The Dancing with the Stars judge recently announced she was taking a leave of absence from the CBS talk show which left fans wondering if she's the next to go. Inaba's announcement comes days after the show returned from hiatus following an on-air feud between Sharon Osbourne and Sheryl Underwood.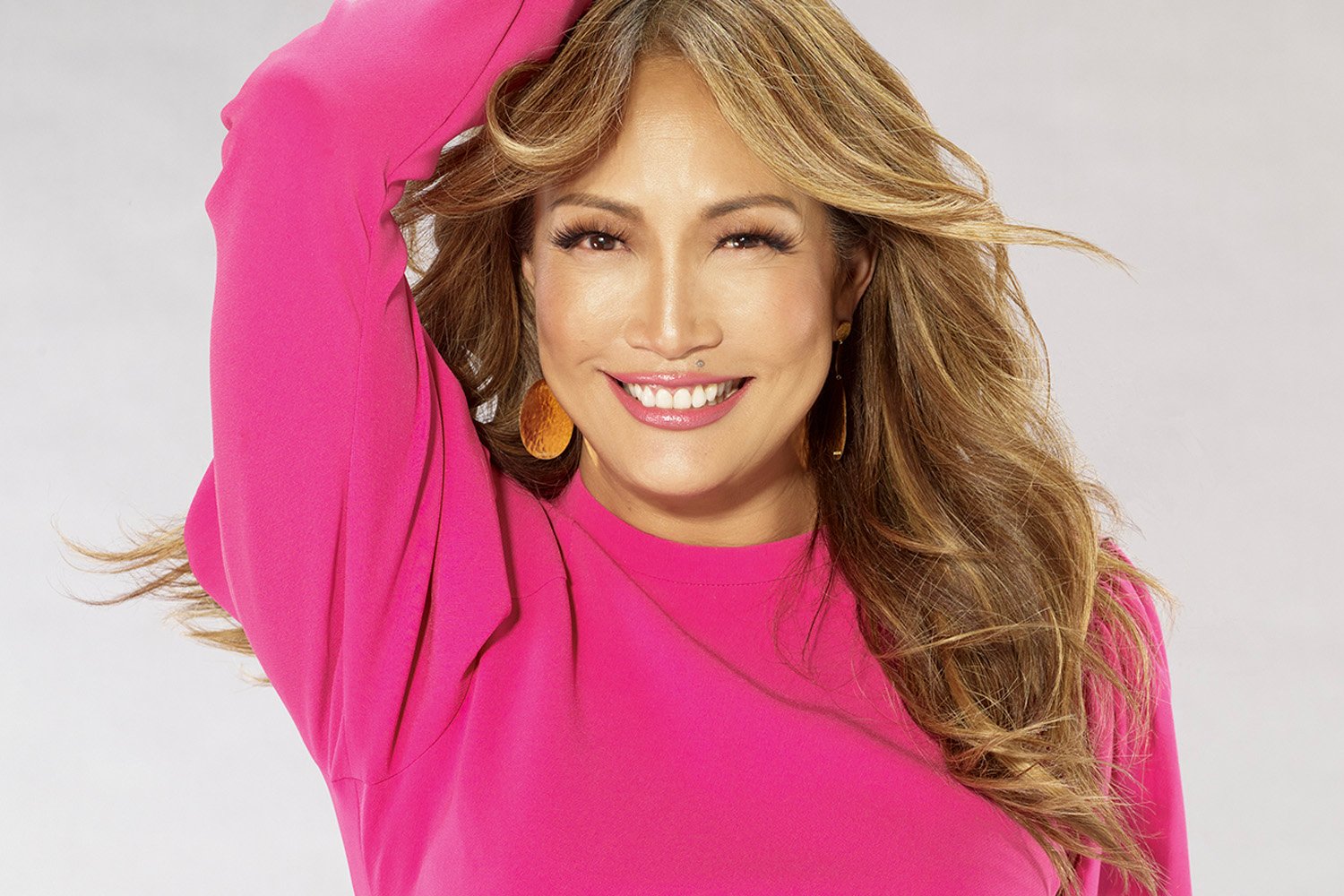 Why is Carrie Ann Inaba leaving?
On The Talk episode that aired on Monday, April 26, Jerry O'Connell was substituting for Inaba. After Underwood welcomed the actor to the panel, she proceeded to explain why Inaba was missing from the show making an announcement.
"Before we get started today, we'd like to let you all know at home Carrie Ann is taking a leave of absence from the show to focus on her well-being," Underwood said reading the prompter. "She appreciates the support from all of her fans and her family right here at The Talk. Carrie Ann, we miss you and we look forward to having you back with us."
Following Underwood's statement from their ho host, the rest of the panel applauded wishing Inaba good health. After the episode aired on the west coast, Inaba shared her own update on Instagram where she talked to her fans directly about why she was missing from the show.
"I have decided to take a leave of absence from The Talk to focus on my well-being," Inaba said. "I know you guys understand health is the most important thing."
In a second video post, she added, "I appreciate your support. I appreciate the love and support from The Talk family, and I hope to be back soon. Take care and I'll keep you updated."
Sharon Osbourne says she's 'hurt' after leaving 'The Talk'
Osbourne reportedly left The Talk after her on-air feud with co-host Underwood. The reality TV personality was defending her friend Piers Morgan from attacks calling him a racist for the constant and unfounded aggressions toward Meghan Markle. Osbourne completely lost it on the air and faced severe backlash.
CBS put the show on a hiatus while it conducted an internal investigation as other claims from former co-hosts were made about Osbourne. The eye network ultimately said that Osbourne's behavior did not align with their values and confirmed she had decided to walk away from the show.
"The events of the March 10 broadcast were upsetting to everyone involved, including the audience watching at home," read the CBS statement posted by Deadline. "As part of our review, we concluded that Sharon's behavior toward her co-hosts during the March 10 episode did not align with our values for a respectful workplace. We also did not find any evidence that CBS executives orchestrated the discussion or blindsided any of the hosts."
After the show returned with new episodes, Osbourne made an appearance on Real Time with Bill Maher to talk about her drama.
"'I'm angry, I'm hurt'… I've been called so many things in my life. I am so used to being called names but a racist is one, I will not take," Osbourne said.
She also said that just because she disagreed with her former co-hosts did not make her a "racist."
Osbourne said that she would be fine after leaving The Talk but didn't find it fair that she became victim of "cancel culture" when she was just expressing an opinion.