Carrie-Anne Moss Considered Becoming a Waitress Because She Didn't Get Paid Much for 'the Matrix'
Carrie-Anne Moss has built a respectable career for herself after her role as the Matrix's Trinity. The franchise turned the actor into a star almost immediately, putting her on the path to stardom.
But although Moss saw her status in Hollywood change thanks to the Matrix, financially she was still in dire straits. This was due to not being paid all that much money in the first film.
How 'the Matrix' changed Carrie-Anne Moss' career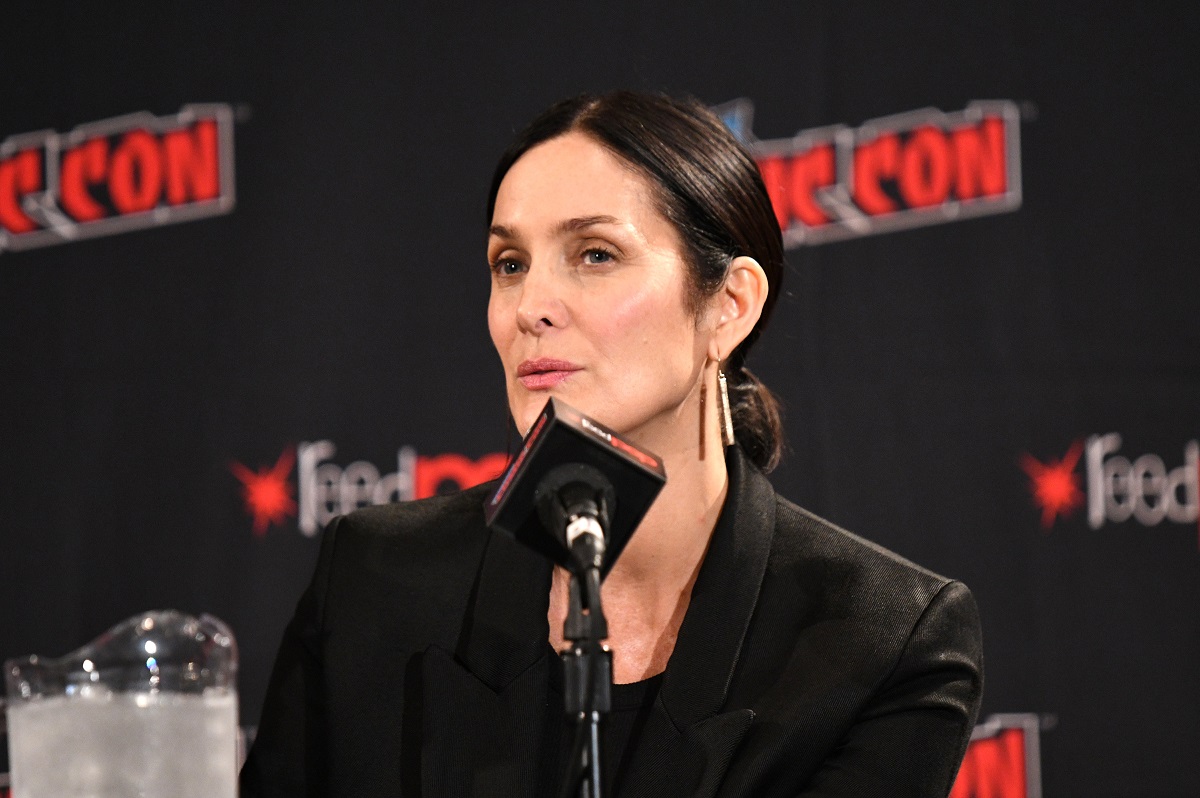 The Matrix has affected many people's lives, including the lives of its cast. Before the Wachowski's innovative sci-fi hit, Carrie-Anne Moss started off as a model and an aspiring actor with bit parts in television shows and films. Her acting credits before Matrix fame included Dark Justice, Baywatch, and the ironically titled 1993 series Matrix.
In an interview with the New York Daily News, Moss asserted she was content just being a working actor at the time. Until the Matrix opened up its doors.
"Before that film, I was nobody," Moss said. "Each job I got, I was so excited. Each paycheck I got, I thought, 'wow, I'm getting paid to act.' But the Matrix gave me so many opportunities. Everything I've done since then has been because of that experience. It gave me so much."
And Moss had done a lot since then. The Daily News noted how the actor followed up her Matrix performance with roles in Christopher Nolan's Memento. She also added other films like Chocolat and Disturbia to her film resume. Despite her success, however, Moss acknowledges that she was still perhaps most known for her role as Trinity.
"Younger women have come up to me occasionally to say how inspired they were by my character," Moss confided. "Which is nice."
Carrie-Anne Moss considered waiting tables after filming 'the Matrix' due to low pay
Although The Matrix was originally Moss' claim to fame, her financial status didn't instantly reach the same heights as her popularity. Before working on the film, Moss was having a difficult time as an actor. According to Chatelaine, Moss booked a role in the TV series Dark Justice, which was canceled after two seasons.
Her career stumbled a bit after the show's cancellation. Moss took a couple of parts in television here and there, but she eventually found herself in financial trouble. Her casting in the Aaron Spelling soap, Models Inc, helped temporarily relieve Moss' financial worries.
"I had no money. Zero. I had to get an apartment because I'd just broken up with my boyfriend," Moss told Chatelaine. "Somebody told Mr. Spelling, so he advanced me $10,000."
Unfortunately, Models Inc didn't take off and was eventually canceled as well. She eventually secured the role of Trinity in the Matrix after a couple of auditions. But her financial circumstances were left unchanged at first.
"I wasn't paid much money to do the Matrix," Moss revealed. "It took a year of my life, and I lost my SAG [Screen Actors Guild] insurance because I was working out of the country [in Australia]. I thought, 'My God, I'm going to have to wait on tables while I have this huge movie coming out.'"
Fortunately for Moss, however, the film was a success. So much so that the star found herself shaking from the newfound fame and fortune the film brought her. After the 1999 film premiere of the Matrix, Moss went back to her hotel room where she couldn't stop shaking.
"I really got to know myself at that time, and I feel that I became more real," Moss said.
What is Carrie Anne Moss' net worth now?
Celebrity Net Worth estimates that Moss is currently worth $3 million. In addition to her acting career, which has been steady since The Matrix, Moss runs the lifestyle brand Annapurna Living. The program is meant to empower women through meditation. The actor also sold her Los Angeles home with her husband Steven Roy for $4.195 million in 2014, which also might have contributed to her net worth.