Carrie Fisher and Her Daughter Billie Lourd Both Struggled To Deal With the Same Thing as Children
Like mother, like daughter.
As children, both Carrie Fisher and her daughter Billie Lourd were practically one and the same. Not only were they the offspring of famous Hollywood superstars, but they also dealt with the world being fascinated by their celebrity parents, which is something they both just so happened to struggle with throughout their youth.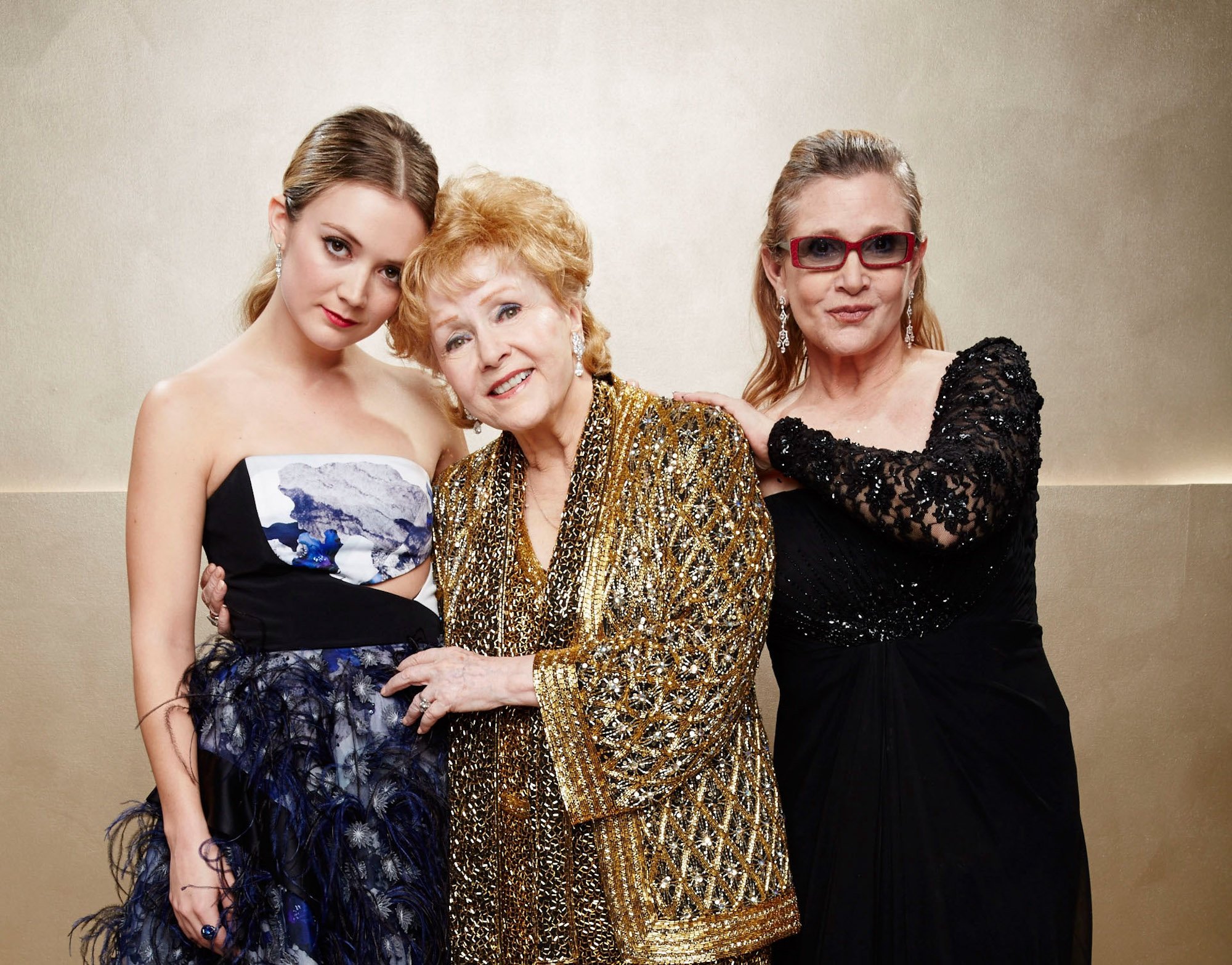 Carrie Fisher was born into a famous family
Fisher's complex relationship with Hollywood began the second her parents welcomed her into the world.
The Star Wars actor was born to America's Sweethearts, Eddie Fisher and Debbie Reynolds, on Oct. 21, 1956. In her autobiography, Fisher described what it was like entering the world as the offspring of two of the entertainment industry's biggest stars.
"When I was born, my mother was given an anesthetic because they didn't have epidurals in those days. Consequently, she was unconscious," Fisher shared, per the Daily Mail. "Now, my mother is a beautiful woman – she's beautiful today in her 70s, so at 24 she looked like a Christmas morning. All the doctors were buzzing round her pretty head, saying: 'Oh, look at Debbie Reynolds asleep – how pretty.'"
Fisher continued, "And my father, upon seeing me start to arrive, fainted. So all the nurses ran over saying: 'Oh look, there's Eddie Fisher, the crooner, on the ground. Let's go look at him.' So when I arrived I was virtually unattended. And I have been trying to make up for that fact ever since."
As the years progressed, Reynolds' fame continued to grow. After finding herself in a highly publicized love triangle with Eddie Fisher and Elizabeth Taylor and starring in a string of hit films, Reynolds had become one of the most famous celebrities in Hollywood by the early '60s.
But with immense fame comes a busy schedule, which took a lot of quality time away from her two children.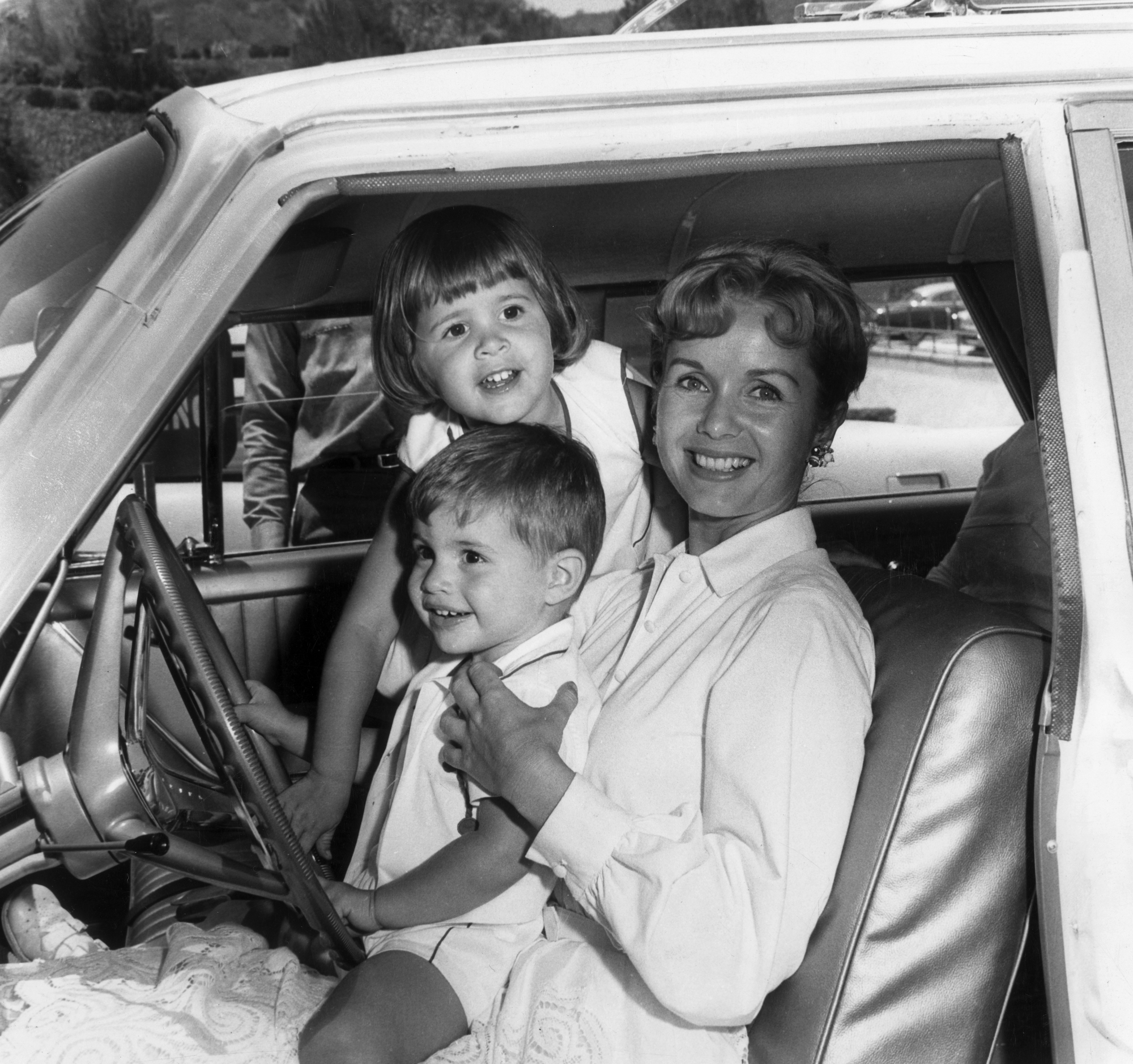 In her memoir, Wishful Drinking, Fisher recalled her and her brother, Todd, taking advantage of Reynolds' time at home any way they could, seeing as she was away so frequently.
"When my mother was at home at weekends, we stayed with her as much as possible, which frequently meant we watched her dress and make herself up," Fisher wrote, according to Vanity Fair. "When Mom was at home, she did a lot of sleeping because she worked so hard, so Todd and I wanted as much of her company as we could get. I slept on the rug on the floor next to her bed, and my brother slept on the couch near the window. In the morning when Todd and I got up, we would creep out of her room so we wouldn't wake her."
Carrie Fisher didn't like sharing her mother, Debbie Reynolds, with the world
As Fisher grew older, she struggled with the notion that her mother belonged to the world and ultimately began to resent Reynold's immense fame.
"I had to share her, and I didn't like that. When we went out, people sort of walked over me to get her," Fisher shared during an interview with NPR in 2016. "And, no, I didn't like it. I didn't like it."
Fisher even admitted that as a child, she had trouble understanding the concept that her mother was a superstar.
"I didn't totally understand [her career]. I was in the car with her one day, and she started to sing. I said, 'I thought you could only do that at the studio.' I literally thought it came on," she told the Today show (via Entertainment Weekly) in 1987. "When I was around her, she was mom. Then I knew she had this thing she did at work. But I just thought she punched it in… I did understand this was the other life she had that was work. And then there was mommy."
By the time she was a teenager, Fisher had found it even more difficult to escape her mother's shadow, which ultimately put a significant strain on their relationship in subsequent years.
Like Carrie Fisher, Billie Lourd wanted her mother all to herself
In 1977, Fisher had become a huge celebrity like her mother when she starred as Princess Leia in the Star Wars franchise.
Since then, fans all around the world have been fascinated with Fisher's iconic character. However, her daughter, Billie Lourd, wasn't too keen on her mother's astronomical fame and struggled to understand everyone's fascination with Fisher's work as one of the galaxy's greatest heroes.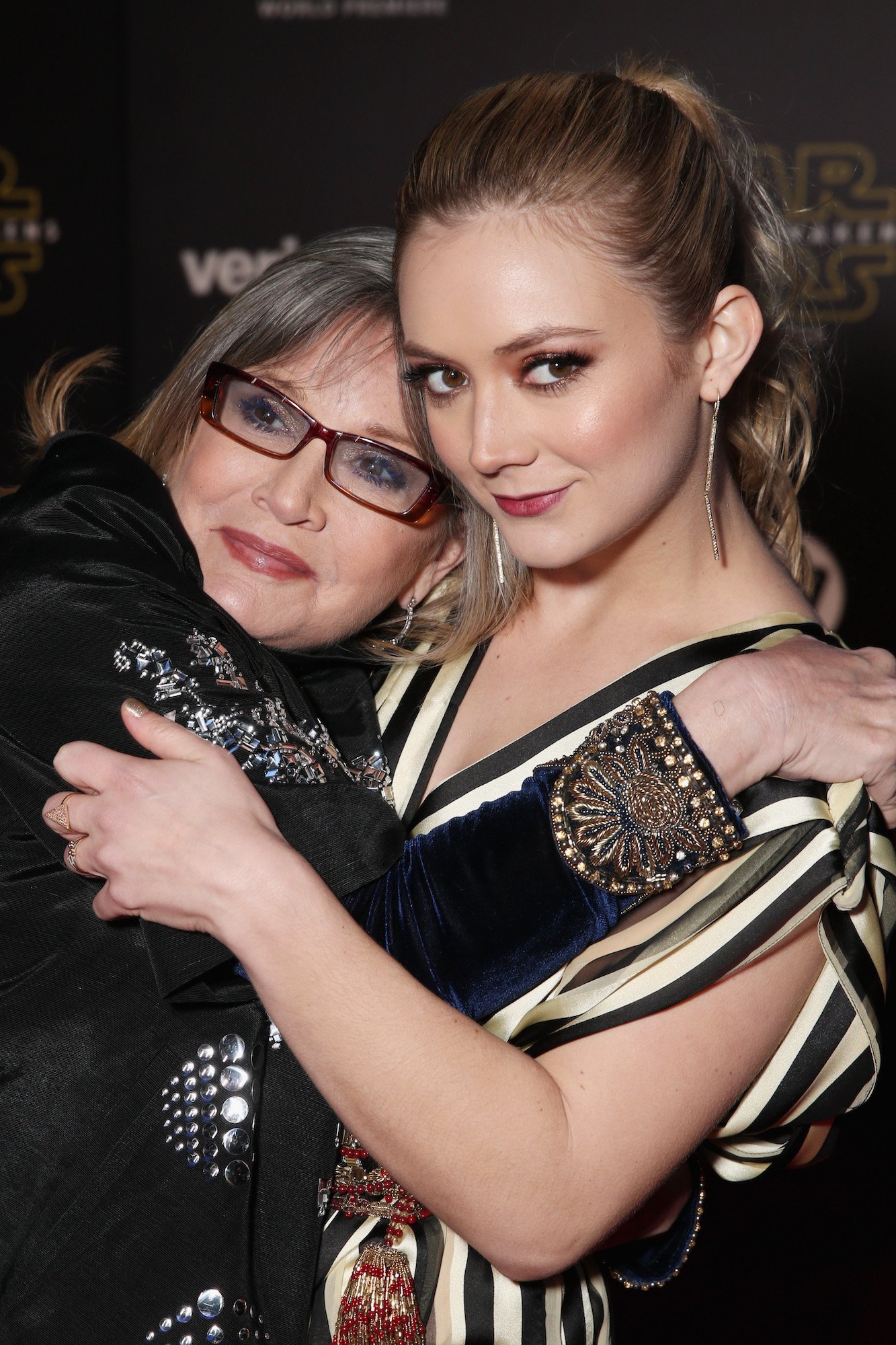 In 2019, the American Horror Story actor opened up about growing up in the shadow of her mother's fame in an emotional essay for Time magazine.
In the piece, Lourd explained how coming to grips with the fact that her mother was one of the Lucasfilm franchise's greatest assets took more time than one might expect.
"I grew up with three parents: a mom, a dad and Princess Leia," Lourd wrote. "I guess Princess Leia was kind of like my stepmom–technically family, but deep down I didn't really like her…. When Leia was around, there wasn't as much room for my mom–for Carrie."
Like Fisher, Lourd wasn't a fan of sharing her mother with the world and just wanted to enjoy being around the Star Wars actor without Princess Leia getting in the way.
"I didn't want to watch her movie, I didn't want to dress up like her, I didn't even want to talk about her," she wrote. "I just wanted my mom–the one who lived on Earth."
It wasn't until Lourd finally sat down to watch the films as a pre-teen when she realized why everyone was so in love with her mom's famous character.
"I realized then that Leia is more than just a character. She's a feeling. She is strength. She is grace. She is wit. She is femininity at its finest," the Scream Queens star wrote. "She knows what she wants, and she gets it. She doesn't need anyone to defend her, because she defends herself."
"And no one could have played her like my mother," Lourd added. "Princess Leia is Carrie Fisher. Carrie Fisher is Princess Leia. The two go hand in hand."