Carrie Fisher and Mark Hamill 'Were All Over Each Other' During Their 1 Makeout Session — Why Didn't It Happen Ever Again?
Carrie Fisher and Mark Hamill once had a very intense makeout session. However, it never happened again, and the Star Wars actors never pursued a relationship together. What went wrong between Luke Skywalker and Princess Leia off-screen?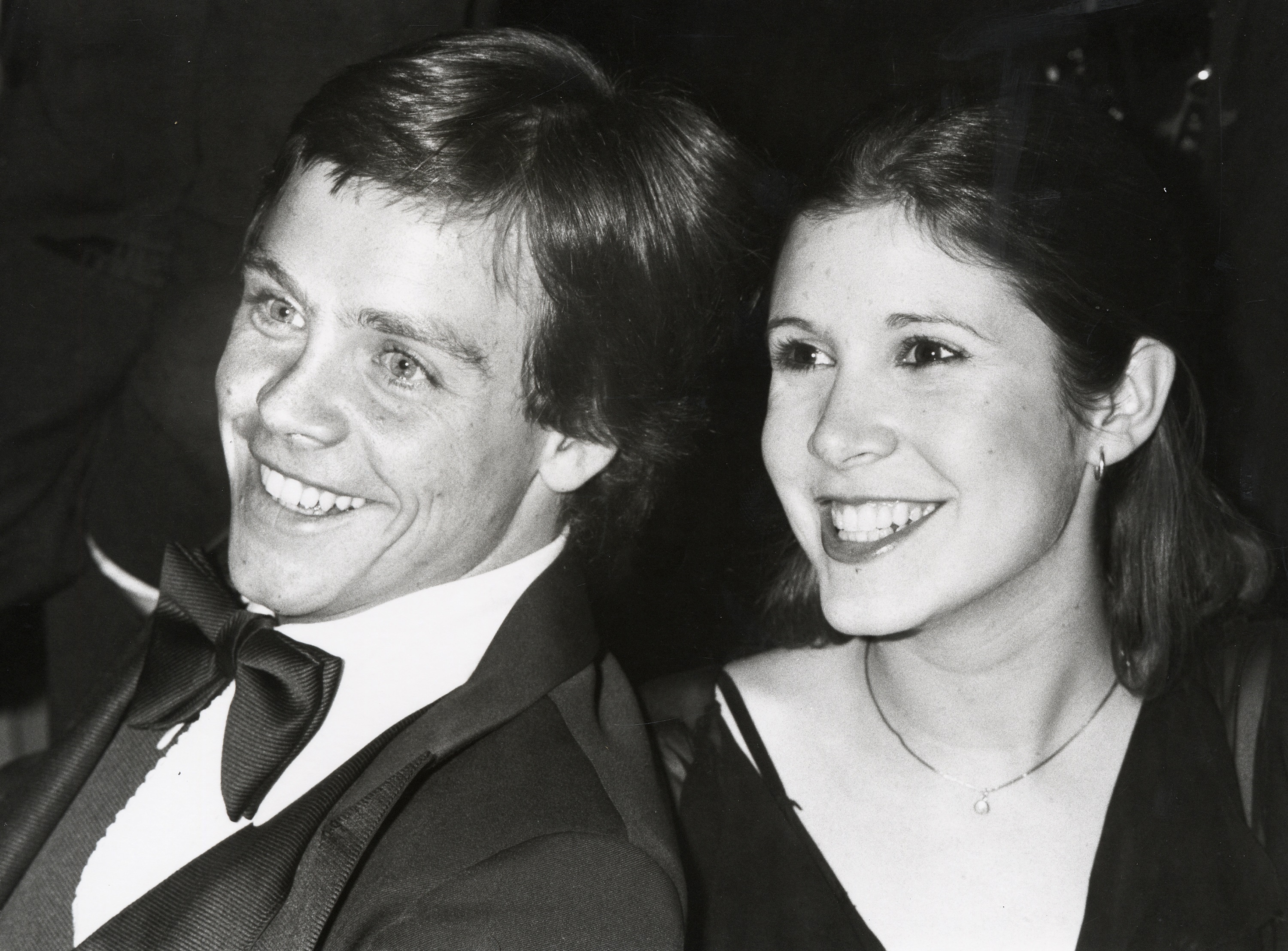 Carrie Fisher and Mark Hamill found a reason to make out
Mark Hamill describes the makeout session with Carrie Fisher like it was yesterday. He told The Guardian in 2017 that he's "sure alcohol was involved." They were attracted to one another, but Hamill knew not to get involved with someone on set. So, Fisher initiated the interaction.
"We were talking about kissing techniques," Hamill recalls. "I said: 'Well, I think I'm a fairly good kisser. I like to let the women come to me rather than be aggressive.' And she said: 'What do you mean?' Well, next thing you know, we're making out like teenagers!"
Luke Skywalker and Princess Leia secretly locked lips off-screen during the filming of the first Star Wars movie. However, the two soon realized it wasn't a good idea.
"We were all over each other!" Hamill told the outlet as he laughed. "But the one thing that drew Carrie and me back from the precipice was we kind of became aware of what we were doing and just burst out laughing."
Why didn't Fisher and Hamill pursue a relationship together while filming 'Star Wars'?
Fisher and Hamill stopped that first makeout session because they realized what they were doing. However, the Luke Skywalker actor describes a few other reasons why he never pursued a co-star relationship.
"We became like real siblings over the years," he recalls.
He also doesn't feel that he could keep up with the young rising star.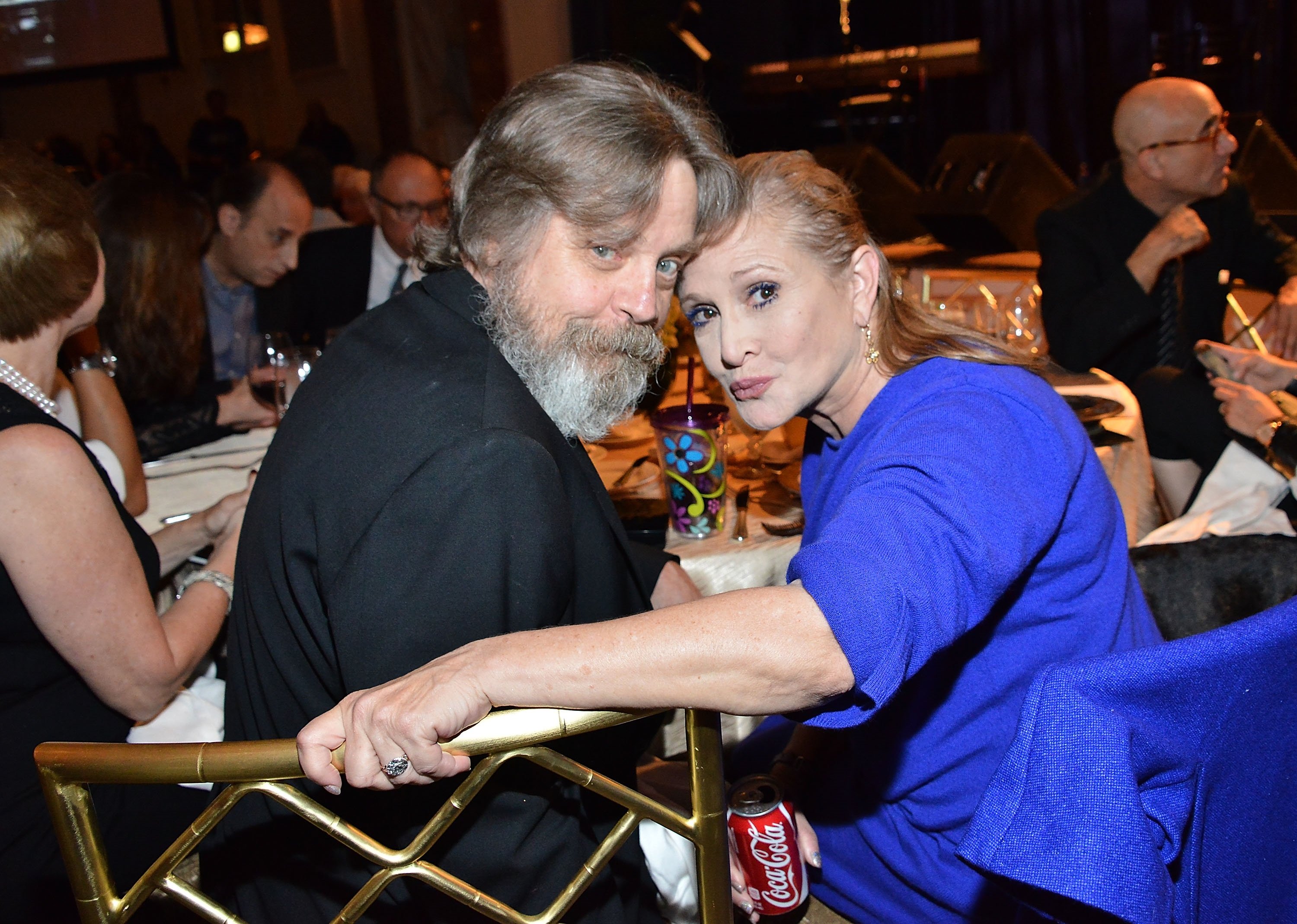 "If I'd had a relationship with her, it would have been like a full-time activity," Hamill claims. "She was too much for me in every regard: she was too creative; she was too smart. She was just the best."
However, what Hamill didn't know at the time was that Fisher was in love with Harrison Ford.
Hamill didn't find out about Fisher and Ford's affair until after filming
In 2016, when Fisher published her memoir, The Princess Diarist, she also revealed an intense affair with Ford. She was only 19 at the time, while Ford was 33 and married. She describes the 3-month long experience fondly but recalls that she was infinitely more invested than Ford. Hamill didn't know it was happening until after filming for Star Wars ended.
RELATED: 'Star Wars': Mark Hamill Revealed the Affectionate Nickname Everyone Called Harrison Ford on Set
"Marcia [Lucas, Star Wars' editor, and George Lucas's then wife] told me after we finished filming," Hamill explained. "I'm glad I didn't know before, as it probably really would have affected me. By the time I found out, I just thought it was hilarious. But you know men – even if we don't want to have a relationship, it's just in our nature to jockey for affection."