Carrie Fisher Gave Daisy Ridley Epic Dating Advice After 'Star Wars' Fame
In 2015, The Force Awakens became the highest-grossing Star Wars film in the franchise. Its success was followed by The Last Jedi two years later. Disney has ownership over the property and has plans for its future. 
One of the most well-known Star Wars stars was Carrie Fisher. She came back for the sequels and met rising celebrity Daisy Ridley. Fisher had some helpful advice for Ridley's love life in the coming years.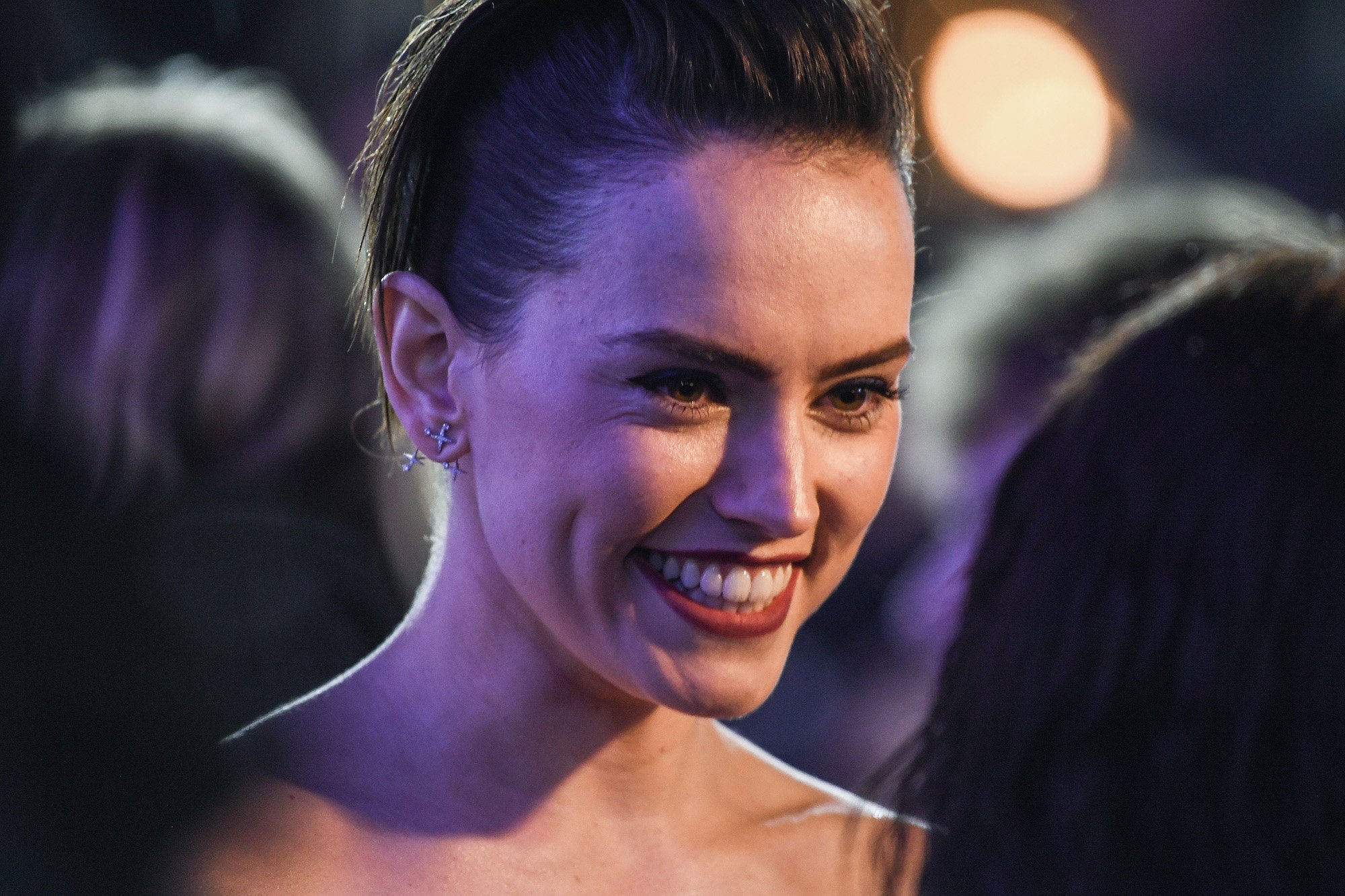 Carrie Fisher and Daisy Ridley played important 'Star Wars' characters
Over 40 years ago, Star Wars: A New Hope got released into theaters. Now, it has grown into a massive franchise, and fans are excited about more content. Empire Strikes Back is one of the few universally loved films, but many people are looking forward to the future after the sequel trilogy.
Everyone knows Fisher portrayed Princess Leia in the original trilogy. She reprised her role for the sequels but passed away before the release of The Last Jedi. She was the daughter of actress Debbie Reynolds and began acting in the '70s. Other works include Soapdish and The Blues Brothers.
Ridley entered the Stars Wars franchise in The Force Awakens. She played the lead role of Rey, and the films were a huge part of her life. Ridley was born in England, and she began her career with minor roles. However, she had some struggles with finding work after the trilogy ended.
The advice Carrie Fisher gave Daisy Ridley
In the films, Leia and Rey form a bond, and Leia helps guide Rey on her journey to be a Jedi. Ridley and Fisher end up forming a similar relationship in real life. According to Vogue, Ridley talked a lot about working with Fisher on set. In a 2017 interview, she mentioned the advice that the late actress gave her.
Since Fisher had plenty of experience with the franchise, she told Ridley that it would be difficult to date people as a Star Wars star. It was not because it would be hard to get a date, but Fisher reportedly told her it is "because you don't want to give people the ability to say 'I had sex with Princess Leia.'"
While people strive for celebrity status, Fisher mentioned that fame has a dark side. Her stardom had repercussions on her romantic life. The late star had multiple high-profile relationships, and she only married once. Perhaps, Fisher's fame after appearing in Star Wars likely had a negative effect on a couple of them.
Daisy Ridley's dating life and increased fame
It would seem that Ridley has taken Fisher's advice to heart. For the most part, she has kept her personal relationships private. However, she had been linked to actor Charlie Hamblett in the past. When Ridley got asked about her relationship status in the interview, she replied with, "I'm not saying."
Currently, Ridley and actor Tom Bateman are dating. They have been together since 2017, and engagement rumors emerged in 2019. Neither of the stars has confirmed or denied the speculation after fans noticed Ridley wearing an elegant ring. While keeping her life private can be hard due to Star Wars fame, her lack of social media presence likely helps.
After rising from obscurity, Ridley found her newfound stardom challenging. She had been concerned about being unable to repeat her performance after getting positive reviews from The Force Awakens.
"Everything was so confusing," Ridley explained. "People were recognizing me—I still don't know how to handle it. My skin got really bad because I was stressed. It was crippling. I just felt so seen and so self-conscious."
RELATED: Carrie Fisher's Prized Possession Was the Giant Prozac Pill Used as Her Urn