Were Carrie Fisher and Joely Fisher Friends? The Surprising Person Who Reunited the Half-Sisters
Star Wars actor Carrie Fisher died in 2016. Before her death, she wrote a few memoirs, which detailed her relationships with several other famous people, from ex-lover Harrison Ford to her father, Eddie Fisher. Did she write anything about her half-sister, actor Joely Fisher? And did the two ever become friends?
Carrie Fisher was born to Eddie Fisher and Debbie Reynolds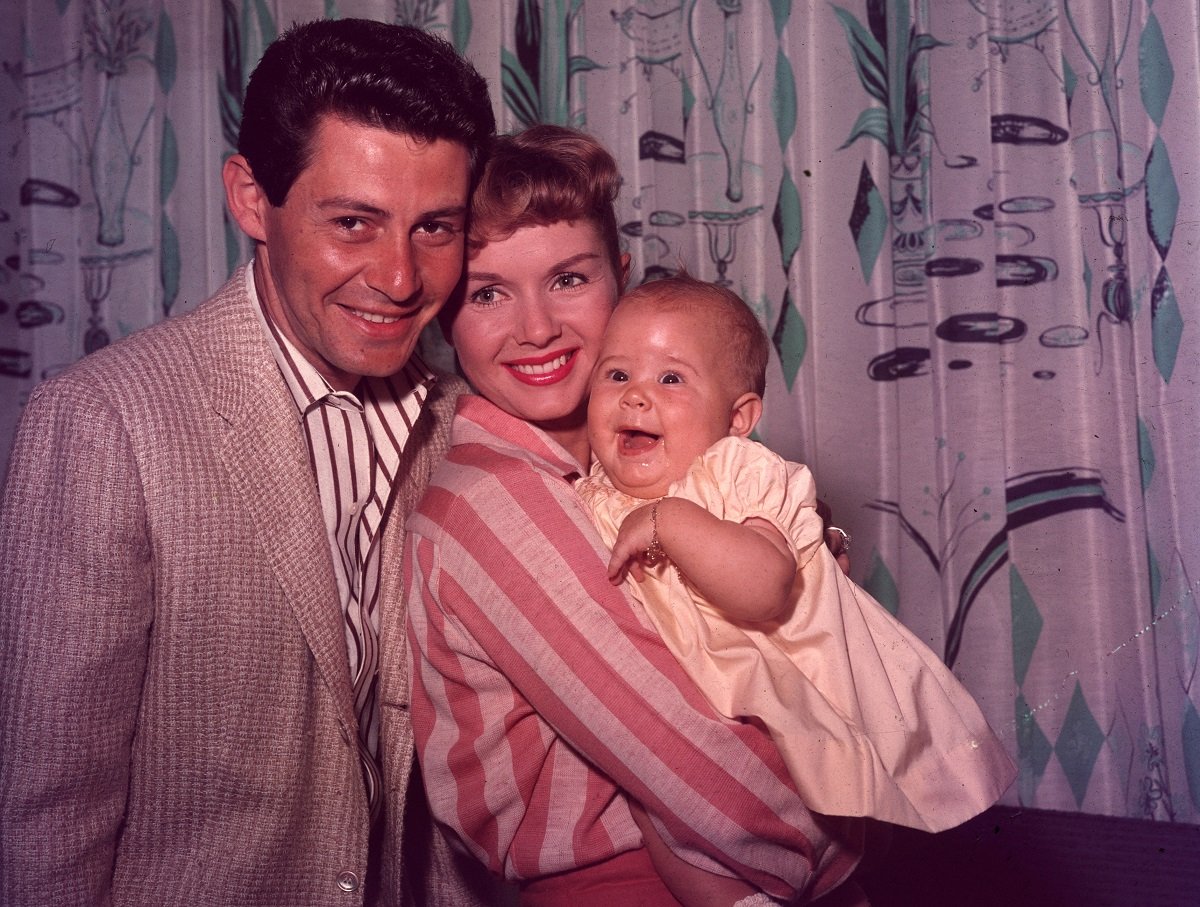 Carrie is Eddie Fisher's first child. After he married Debbie Reynolds in 1955, Eddie and Reynolds welcomed Carrie Frances Fisher into the world on October 21, 1956. Given their star status, a photoshoot ensued, resulting in plenty of very public baby photos of Carrie with her doting celebrity parents.
Less than two years later, Carrie's younger brother, Todd Fisher, was born. He was named in honor of Eddie's best friend, Mike Todd. The producer died a month later in a tragic plane crash. Eddie then began an affair with his friend's widow, Elizabeth Taylor. Reynolds and Eddie divorced in 1959.
Eddie Fisher had Joely and Trisha Fisher with Connie Stevens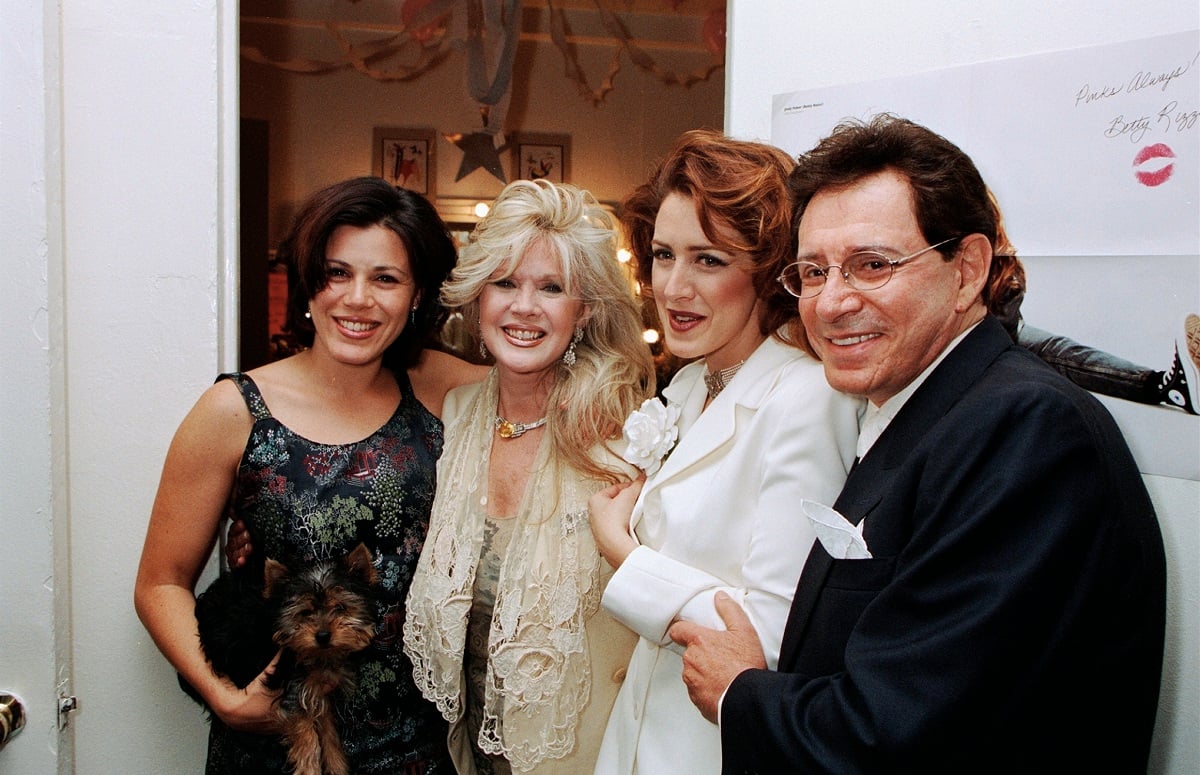 After his divorce from Taylor, Eddie began seeing a fresh young actress, Connie Stevens. After she divorced her first husband, James Stacy, Stevens and Eddie got married in 1967. Together, they had two children, Joely Fisher, born almost exactly 11 years after half-sister Carrie, and Tricia Leigh Fisher, born in December 1968.
Stevens and Eddie's marriage didn't last long. They divorced in 1969. Like Carrie, Joely and Tricia both joined the family business. Joely is known for TV series such as Wild Card, 'Til Death, and Last Man Standing. Tricia has made guest appearances on shows like 7th Heaven, The Mentalist, and Criminal Minds.
The Fisher children reunited via Eddie Fisher's last wife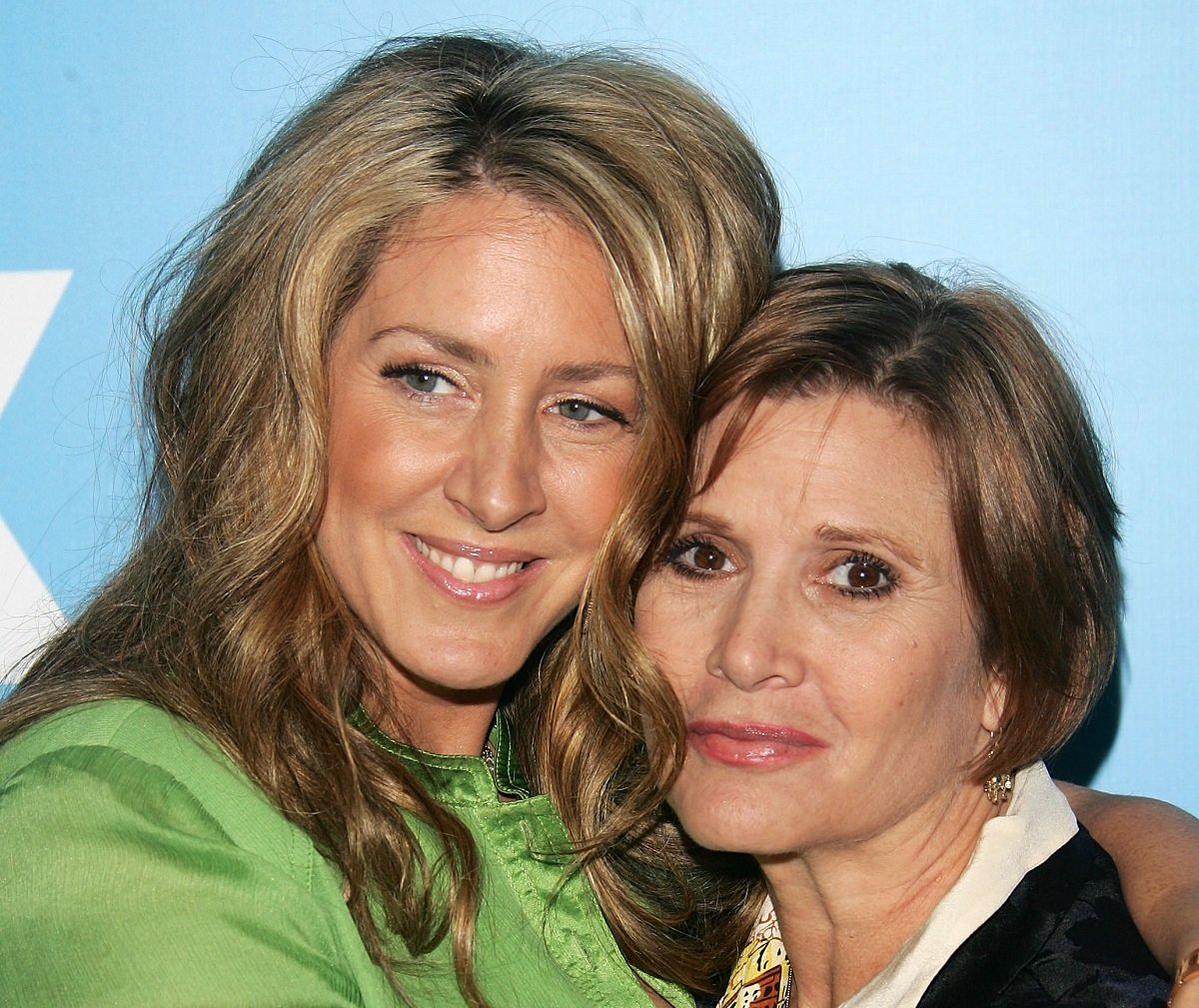 After Stevens, Eddie married twice more. First, he spent less than a year married to Terry Richard in the '70s. Then, in 1993, he married for the final time to a woman named Betty Lin, with whom he remained until her death. Carrie described Lin in her memoir, Shockaholic, as "being very much a family person."
"It was in large part due to her that I began to see my father more regularly," Carrie wrote of Lin. "And not only me, but my brother and my two half-sisters from his marriage to Connie Stevens, Joely and Trisha [sic], also enjoyed this resurgence in our no longer neglected relations."
Carrie and Joely Fisher acted together on a sitcom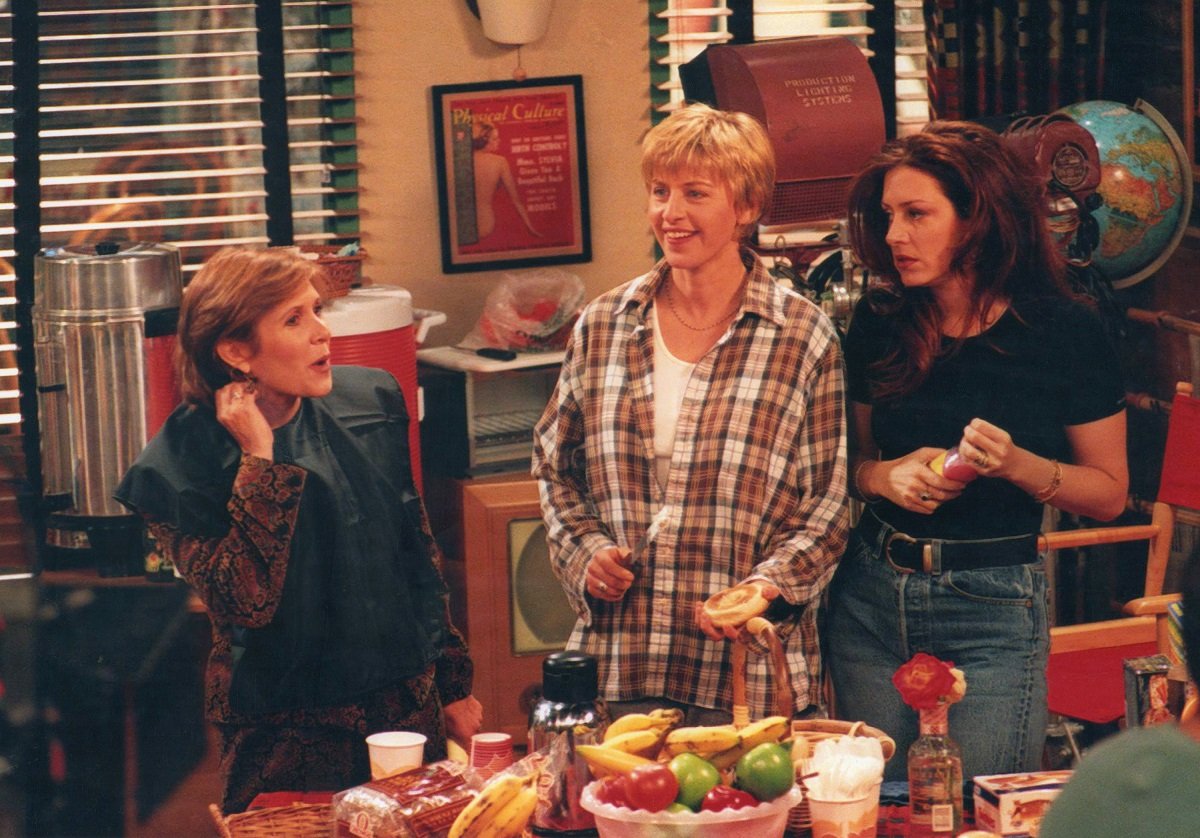 Carrie also wrote that her dad "truly understood" in his last years of his like that he'd "blown it with all of his kids." Carrie, Joely, and Tricia later got together after Eddie died in 2010. "His send-off was a small affair attended by his three daughters," Carrie wrote. All were interested in a diamond ring of Eddie's that turned out to be fake.
Though they spoke fondly of their dad, it seems it was Lin that led to one on-screen reunion. Carrie guest-starred in a 1995 episode of Ellen, the Ellen Degeneres-led sitcom that Joely starred in. Carrie played herself in the episode, in which Ellen and Joely's producer character, Paige, fawn over her.