Carrie Fisher Said Harrison Ford Rescued Her From 'Star Wars' Crew Members Who Were Trying To Take Advantage of Her
According to Carrie Fisher's memoir titled The Princess Diarist, she fell in love with Harrison Ford at George Lucas's 32nd birthday party. 
During the celebration, Ford rescued Fisher from a group of Star Wars crew members who were hoping to get her drunk and allegedly take advantage of her. After that incident, she started to have feelings for her on-screen lover.
Not long after, Fisher and Ford began an affair that would last for three months.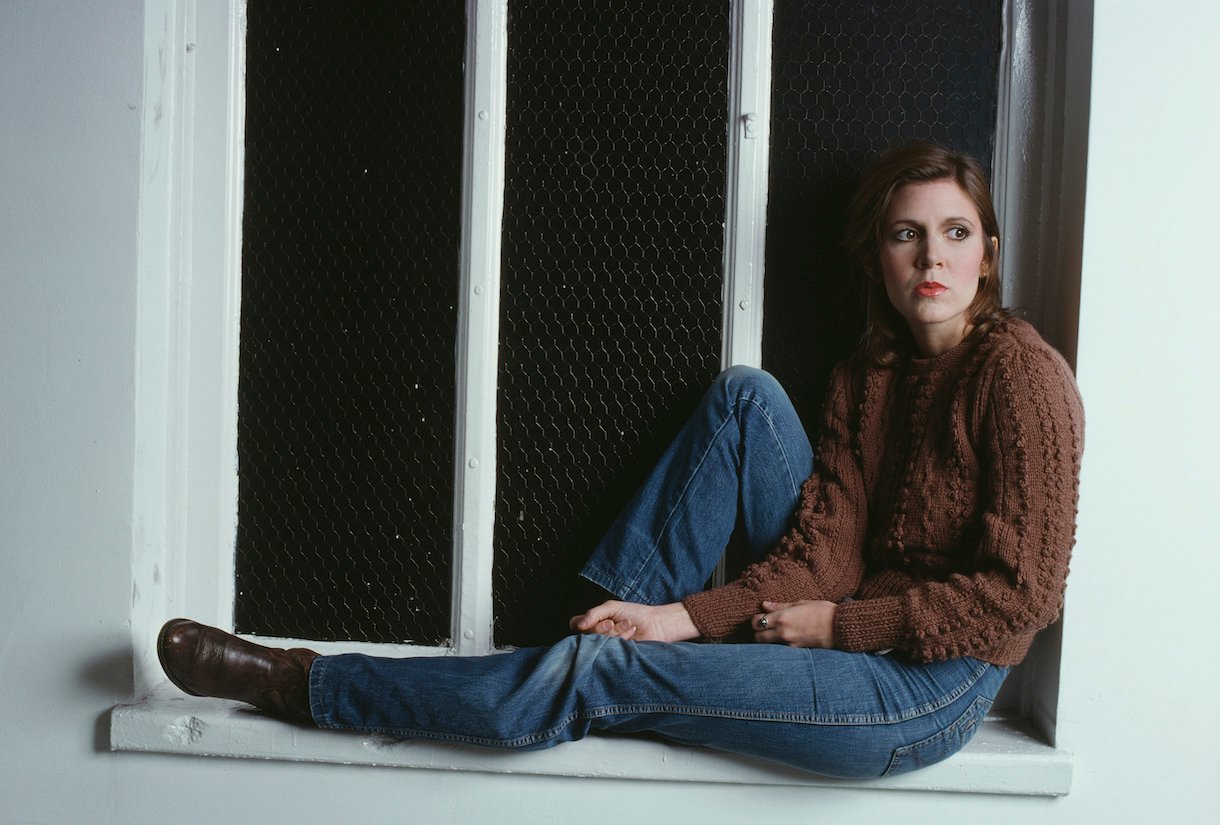 Carrie Fisher was more invested in the affair than Harrison Ford
In Fisher's memoir, she talked in-depth about her brief relationship with Ford while filming Star Wars. She said that she felt like a "teenage trespasser" because Ford was already married, but this didn't stop her from fantasizing about the possibility that they could end up together.
Although she knew it was unrealistic, Fisher still fantasized about Ford leaving his wife for her.  
"Harrison could expectedly (but gently and responsibly) leave his wife," she wrote. "And after a barely noticeable, dignified amount of time, he would marry me (in an unsentimental, tasteful way.) We would subsequently astonish everyone- including ourselves- by remaining together for the rest of whoever died first's life." 
But sadly, when it came to their affair, Fisher seemed much more invested in it than Ford. In her memoir, she said that while she was probably "number 15" in Ford's list of priorities, he was always her "number one."
Carrie Fisher fell in love with Harrison Ford at George Lucas's birthday party
A lot went down at George Lucas's 32nd birthday party. Fisher goes into detail in her book, claiming that she was the only girl at the celebratory event. According to Fisher, crew members from the film crowded around her and tried to get her drunk. The actor admits that she felt a sense of "danger" during this incident, thinking that she was about to be taken advantage of by the crew. 
But thankfully, her co-star came to save Fisher from the situation.
After a brief tug of war session involving Ford and the crew members (with Fisher as the rope,) the Indiana Jones actor managed to steal his co-star away from the others. He brought her into the back of his studio car, with the crew members running after them. 
Ford told the driver to "Go! GO!," and they sped off into the night.
It was then that Ford began to kiss Fisher.
She described the kissing as "gently digging for jewels using your tongue as a makeshift shovel, jewels buried in the mouth of your beloved."  
Carrie Fisher fell in love with Harrison Ford that night
In Fisher's memoir, she said that it didn't take her long to realize that she was in love with Ford.
"Harrison was on his lickety-split way to being pretty much everything to me," she wrote. "He would all too soon become the center of my off-center, kilter-free world." 
Later that evening, as she attended a dinner party with Ford and Mark Hamill, her head was still spinning from that kiss. All she could think about was Ford, along with the fact that she was falling in love with him. 
"I didn't want him to see that 'I belonged to him,'" she wrote. "It was bad enough that I knew it. I didn't want him to know it, too."