Carrie Fisher Said Harrison Ford Would 'Abuse' His Power Over Her During Their Affair
Carrie Fisher said Harrison Ford abused his power of her during their affair while filming 'Star Wars.'
During Carrie Fisher and Harrison Ford's affair, Fisher felt as though Ford held all the power. Not only was he 34 at the time while she was 19, but her feelings for Ford were a lot more intense than his were for her. While she wanted a romantic relationship with Ford and a future with her Star Wars co-star, he was only in it for a good time.
And in her 2016 memoir titled The Princess Diarist, she wrote about how frightened she was over the power she had given him, and how he would "almost certainly abuse it."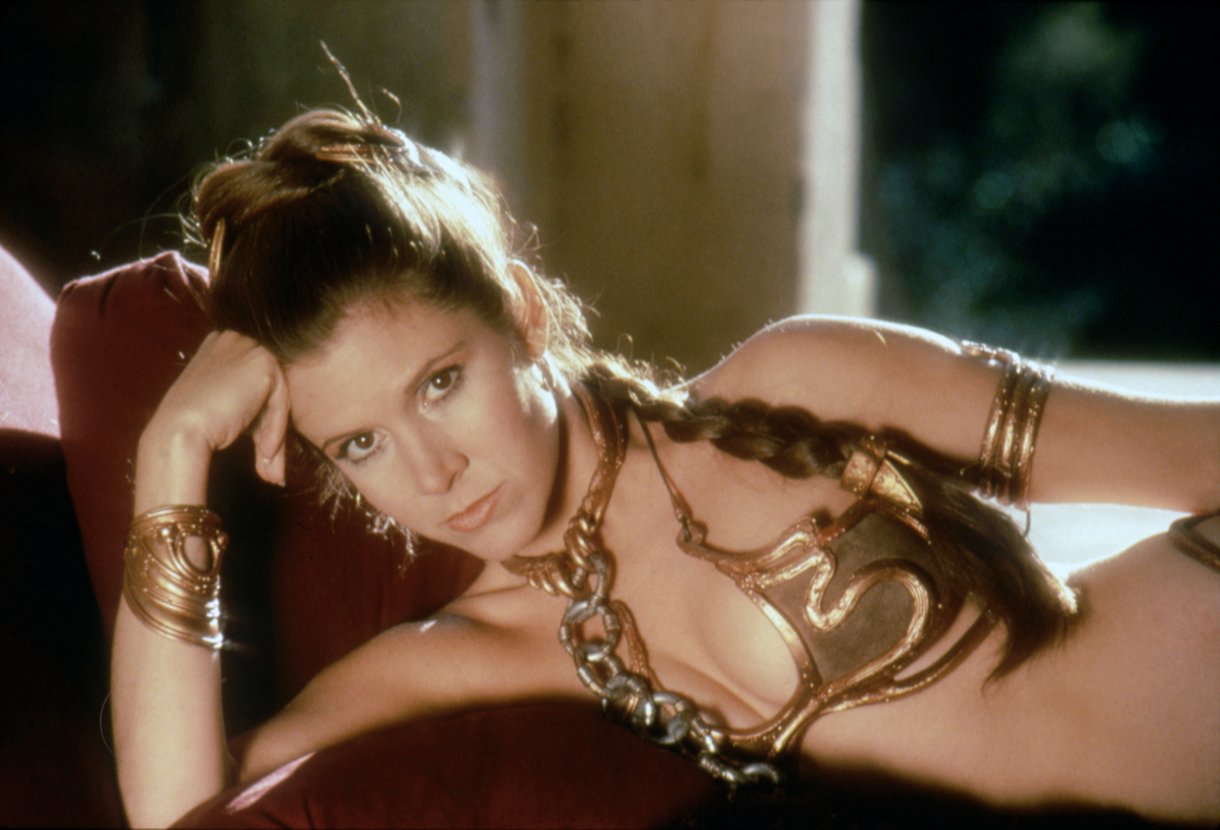 Carrie Fisher was attracted to Harrison Ford because he was 'disinterested' in her
"I have filled him in to be unobtainable, disinterested, attractive, and bored with my company," she wrote of Ford. "My ideal mate." 
In her memoir, she talked about her "obsession" with unavailable men. She said that if a man loved her back, she would feel disappointed because she preferred "the challenge" of winning someone over.
Plus, Fisher's insecurities led her to believe that if someone loved her, they wouldn't be so great because they couldn't "see through" her faults. 
"Trying relentlessly to make you love me, but I don't want the love," she wrote. "I quite prefer the quest for it. The challenge. I am always disappointed with someone who loves me- how perfect can he be if he can't see through me?"
Carrie Fisher thought Harrison Ford would abuse his power over her
Fisher felt as though Ford held all the power in their relationship because he was her "number one" priority, while she was "number fifteen on his agenda," as she put it. 
"I am totally at his mercy," Fisher wrote. "I'm frightened of the power I have given him over me and how he will almost certainly abuse it, merely by not being fully aware he has it."  
"I suspect that no matter what happens, I will allow him to hurt me," she continued. 
Carrie Fisher would never want to go through her affair with Harrison Ford again
"It was intense," she said in a 2016 interview with The Guardian. "I wouldn't want to live through that again, ever. It's just so obsessive." 
But still, despite not wanting to have an affair with Ford again, she would have liked to be in a serious relationship with him.
In her memoir, she said, "there is still time for 'Carrison' to grow old together." She even said that trying to make a real relationship work with him would be "absolutely worth the effort." 
"So, while there is still time for Carrison to grow old together, that gateway is steadily closing," she wrote in her memoir. "And if we're going to get back together, we're going to have to do it soon. And getting back together with someone you were never truly with is, to say the least, complicated. But absolutely worth the effort."