Carrie Fisher Said She Allowed Harrison Ford To 'Hurt' Her During Their Affair
Carrie Fisher and Harrison Ford had a three-month-long affair while filming the first Star Wars movie. And according to Fisher's 2016 memoir titled The Princess Diarist, she was a lot more invested in the relationship than Ford. He was already married, and he wasn't looking for anything serious with Fisher. Meanwhile, at only 19-years-old, Fisher fell in love with her co-star/ "part-time" lover. 
And because her feelings for him were unrequited, Fisher said that she knew Ford would wind up hurting her- and that she'd let it happen.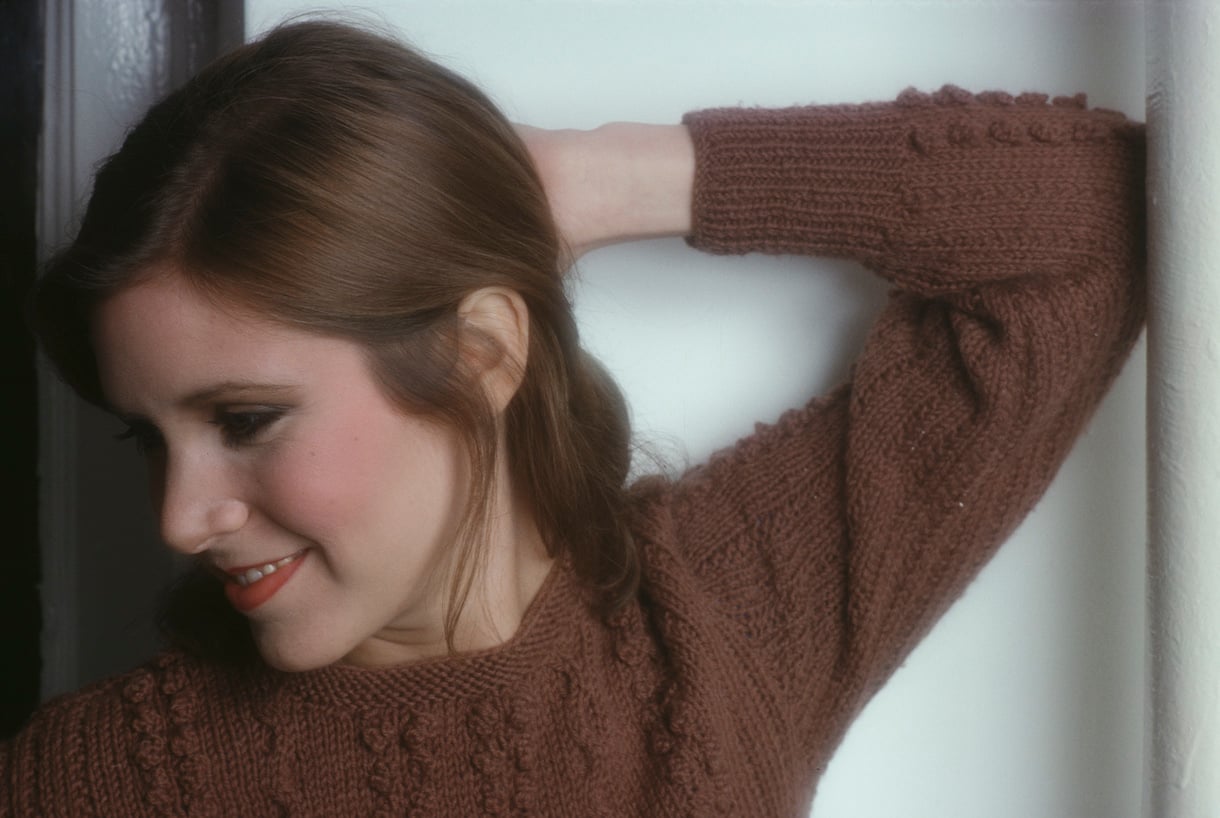 Carrie Fisher said Harrison Ford was her 'number one' priority while filming 'Star Wars'
Fisher's life turned upside down once she was cast in George Lucas's sci-fi masterpiece. But despite her newfound fame, all she could think about was her co-star.
In her memoir, Fisher said that she became tongue-tied around Ford, claiming she could "charm the birds out of everyone's trees but his." 
She would secretly write poetry about Ford, pouring out her feelings on the pages. But regardless of how much she adored him, Ford didn't seem capable of returning her affection. And according to Fisher, she was "probably number 15" on his list of priorities. Meanwhile, she claims that he was her "number one."
Carrie Fisher said she would allow Harrison Ford to 'hurt' her in their affair
"I suspect that no matter what happens, I will allow him to hurt me," she wrote.
Fisher continued, saying that Ford was her "ideal mate" because he was "inaccessible."
RELATED: Carrie Fisher Said She Should've Had an Affair With Mark Hamill Instead of Harrison Ford: 'It Might Have Meant Something'
"I must figure this thing out once and for all- this pattern of becoming obsessed with inaccessible men," she wrote. "From then on, it seemed I couldn't get enough. I started with snacking on the inaccessibility of random silent jerks and seem to have arrived at making a full meal of it. Now I had more than enough. I want the check. Waiter?"  
Regarding her relationship with Ford, she said, "I have filled him in to be unobtainable, disinterested, attractive, and bored with my company. My ideal mate. Someone to endure, never to enjoy. I am totally at his mercy."
Carrie Fisher still hoped for a romantic relationship with Harrison Ford in 2016
Despite the heartbreak that Fisher endured at the hands of her co-star, she still believed him to be a good person, who was always "decent" to her. She then said that there was still time for them to grow old together, claiming it would be "worth the effort."
"Harrison is a decent — albeit complicated and frequently silent — guy," she ultimately said in her memoir. "He's always been decent to me, and as far as I know, the only time he cheated on any of his three wives was with me. And maybe he didn't think that counted all that much because of how short I am," Fisher joked. She then surprisingly added that there was still time for "Carrison to grow old together" and that it would be "absolutely worth the effort."