Carrie Fisher Once Used the Same Words to Describe Ex-Lover Harrison Ford and Daughter Billie Lourd
Carrie Fisher's relationships with her 'Star Wars' co-stars Harrison Ford and Billie Lourd were very different. But they share 1 similarity.
Actor Carrie Fisher is best known for her role in the Star Wars film franchise. But she was also a writer. Several of Fisher's books became bestsellers, especially her memoirs. In one of them, she described her daughter, Billie Lourd, using a phrase she later used when speaking about her co-star (and past lover) Harrison Ford.
Carrie Fisher and Harrison Ford met via 'Star Wars'
Fisher and Ford gained notoriety as two of the main three actors in the original Star Wars movies. While Ford was the dashing and rebellious Han Solo, Fisher portrayed Princess Leia Organa, who is later revealed to be the villainous Darth Vader's daughter. For both actors, the films served as their big break.
Even before Leia and Han became the trilogy's central love story, Fisher and Ford had an off-screen romance. During the filming of the first film, Star Wars: Episode IV – A New Hope, the pair had what Fisher later described as "a very long one-night stand" in her 2016 memoir The Princess Diarist. The affair didn't progress as their on-screen relationship did.
Her daughter, Billie Lourd, joined the franchise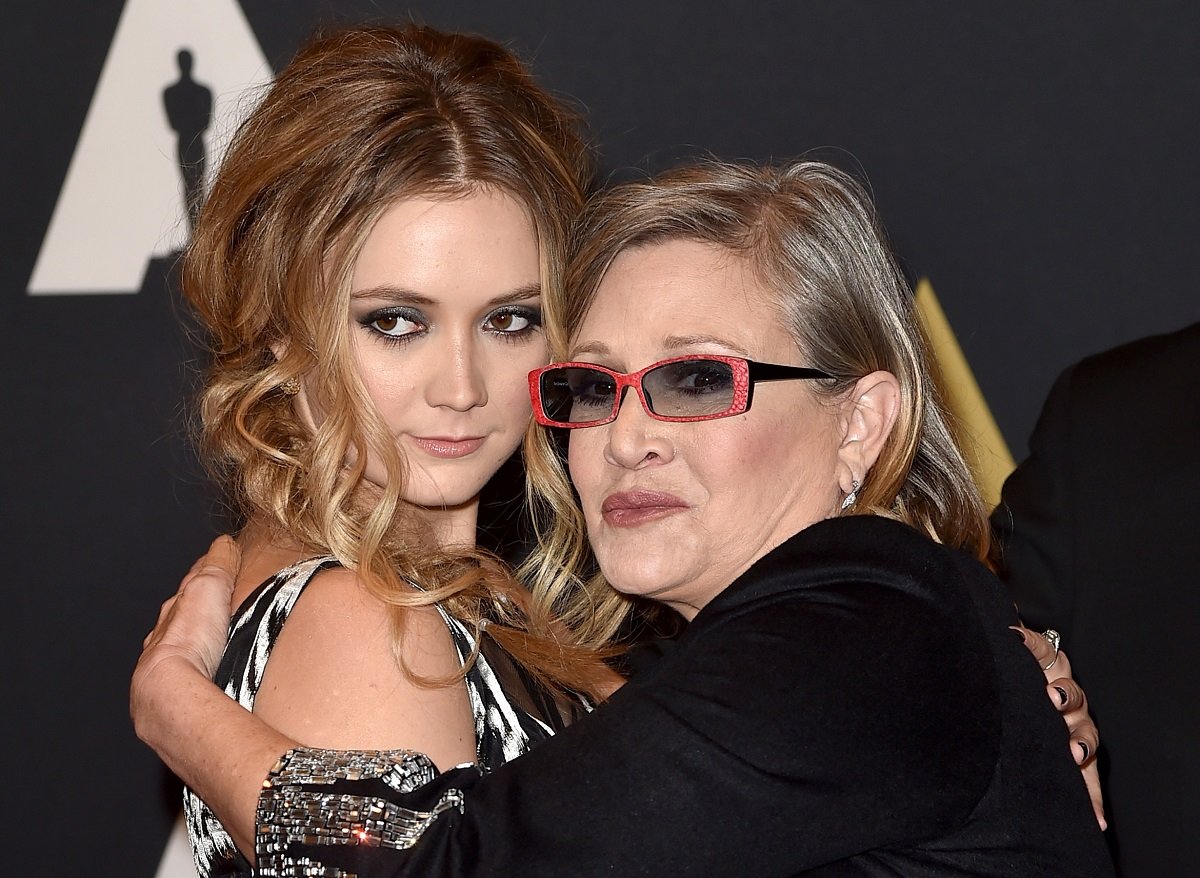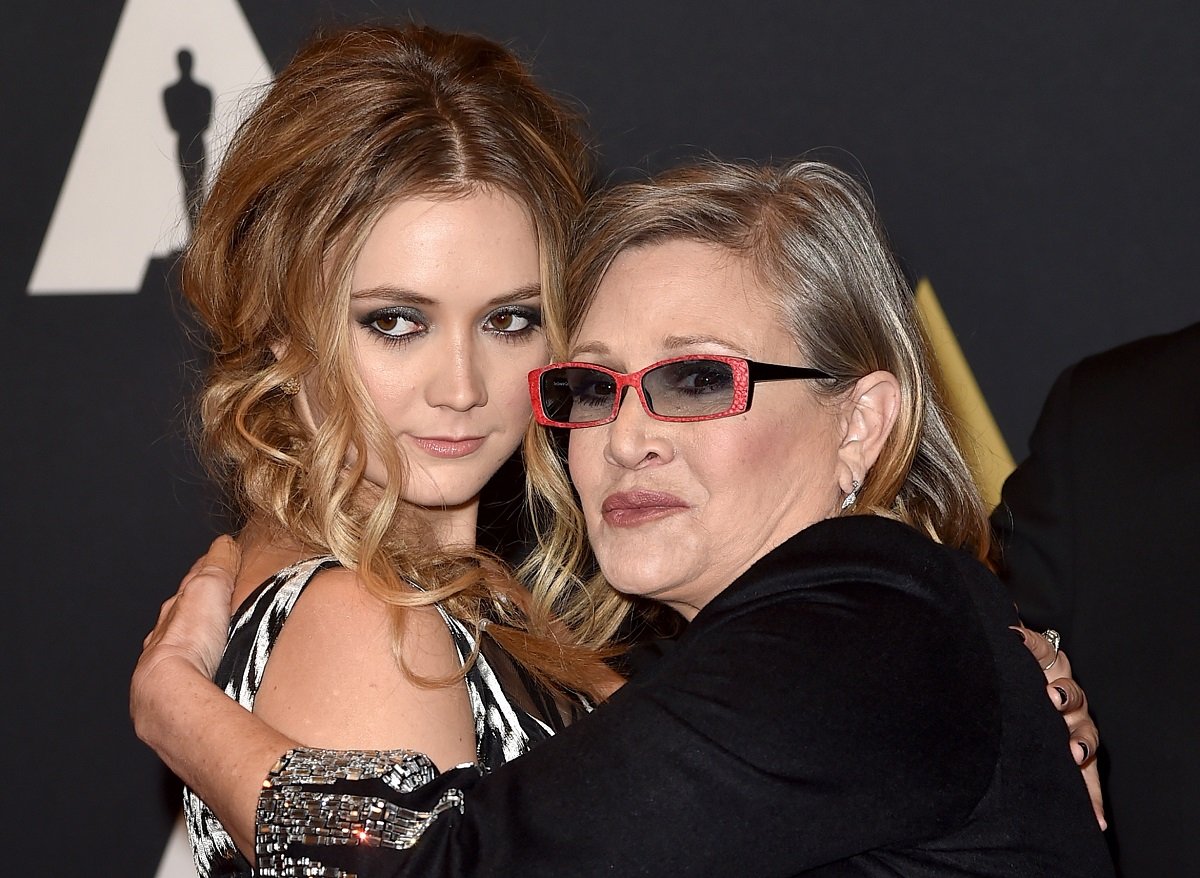 Years after her tryst with Ford, Fisher gave birth to her only child: A daughter, Billie Lourd. Though she didn't set out to be an actor Lourd joined the family business in, appropriately, a Star Wars film. Along with Ford, she and her mom appeared in the 2015 entry Star Wars: Episode VII – The Force Awakens.
Fisher and Ford returned to their characters from the first trilogy. And while Han and Leia did get married and have a child, Lourd didn't play that role. She took the smaller part of Lieutenant Connix, who works with Leia. Nevertheless, Lourd once jokingly referred to her Ford as her 'semi space daddy" in an Instagram caption.
Fisher on Ford's aging looks in 'Star Wars: The Force Awakens'
While promoting The Force Awakens, Fisher spoke about returning to the role. She also commented on what's different. The actor joked to ABC News that "the parts where I'm in it are distressing," because, "I got older, and no one told me. And then they put me on a screen really, really big. They put me in high-def."
However, Fisher says things were different for Ford, who she deemed "svelte." "Harrison looks really good," Fisher said of her co-star. "And he works at it too, though. But he also was born with, you know, a DNA jackpot type thing." In response to the praise from his once-lover, Ford simply said, "Thank you, Carrie."
She used the same phrase about Lourd in 'Wishful Drinking'
Before The Princess Diarist, Fisher wrote another autobiographical book, Wishful Drinking. The memoir, which is in the format of her one-woman show of the same name, goes somewhat chronologically through her life, from growing up the daughter of Debbie Reynolds and Eddie Fisher through her diagnosis of bipolar disorder as an adult.
Fisher's relationship with Bryan Lourd, the birth of her daughter, and anecdotes from Lourd's childhood make it in as well. In fact, Fisher dedicated Wishful Drinking to her only child, using the same words she'd later describe Ford. "To my DNA jackpot—my daughter, Billie," she wrote. "For all you are and all you will be. I want to be like you when I grow up."