Carrie Fisher Wrote She Wasn't the Reason Harrison Ford and His First Wife Divorced
Actor Carrie Fisher wrote about her affair with her 'Star Wars' co-star Harrison Ford. And she doesn't think it led to his divorce.
Star Wars co-stars Carrie Fisher and Harrison Ford's romance became public knowledge just a few years ago, despite occurring when they made the first movie. And though Ford was unfaithful to his wife at the time with her, Fisher didn't think their affair is what led to his divorce.
Harrison Ford and Carrie Fisher met filming 'Star Wars'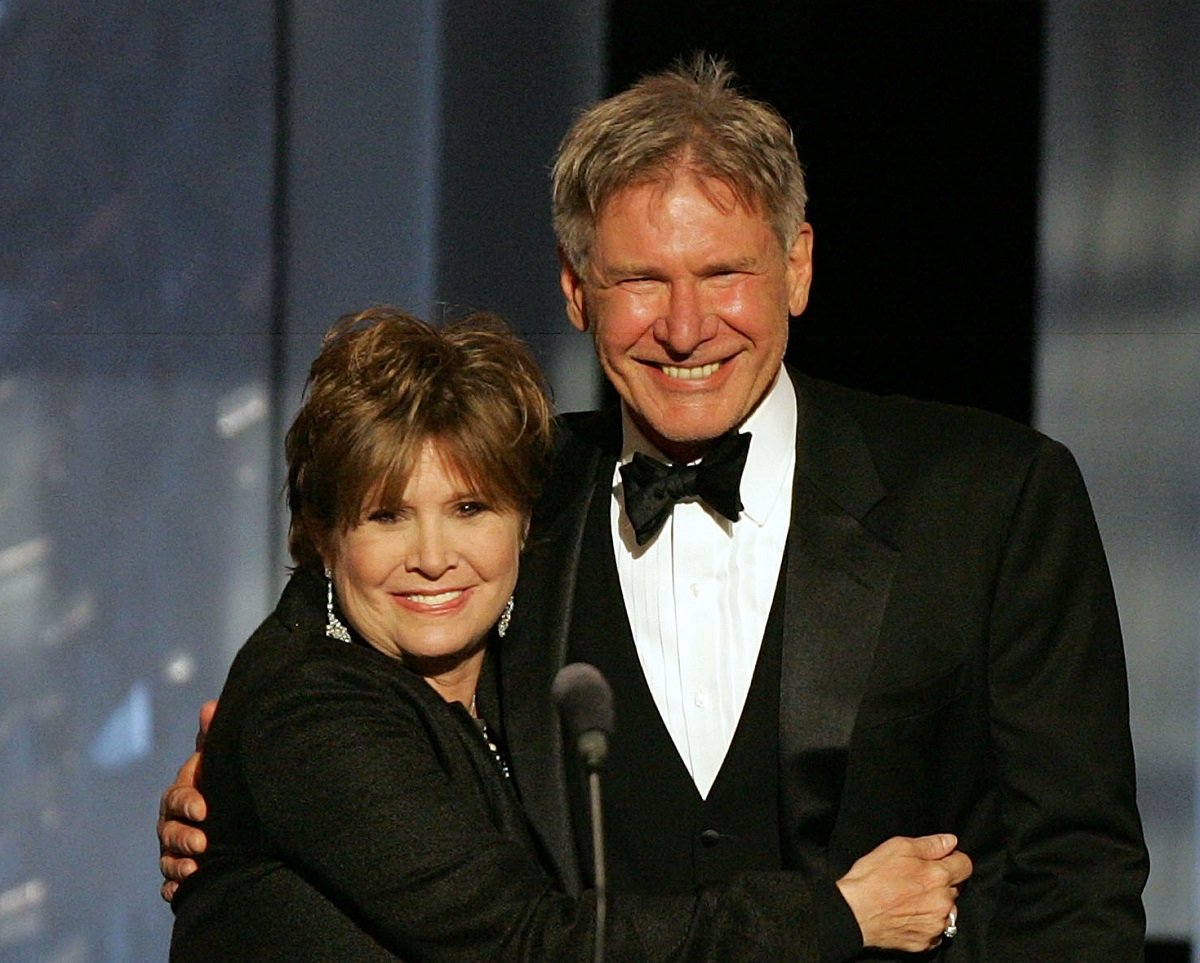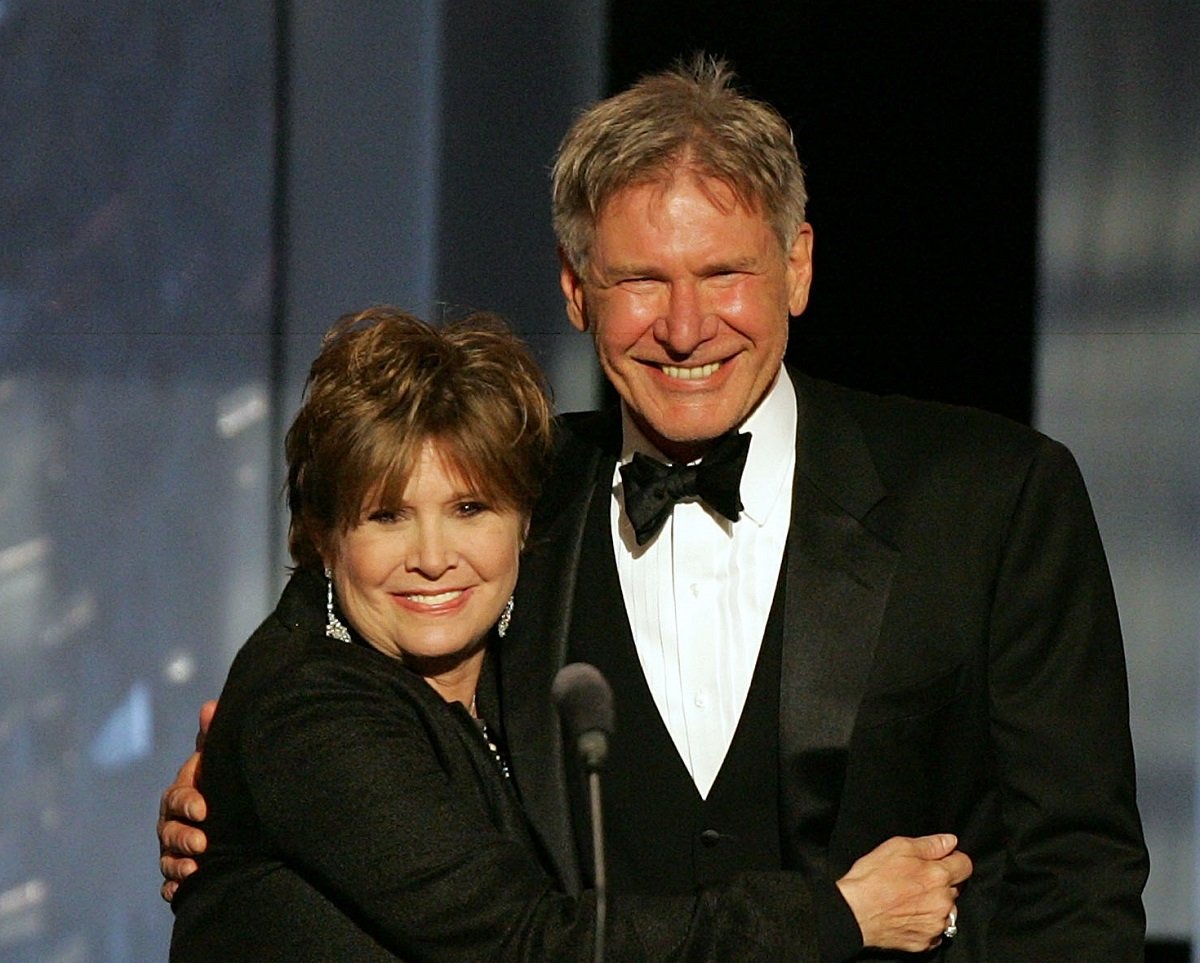 Ford and Fisher met while filming the first Star Wars film in 1976. It was only Fisher's second movie, while Ford had appeared in just a handful of projects such as American Graffiti. Their characters, Han Solo and Princess Leia, soon became household names, and theirs followed.
"I can now share this with others because the story is part of history. It's so long ago," Fisher wrote in her 2016 memoir about her experiences on set, The Princess Diarist. "This is an episode that's only potentially interesting because its players became famous for the roles they were playing when they met."
They had an affair while shooting the first movie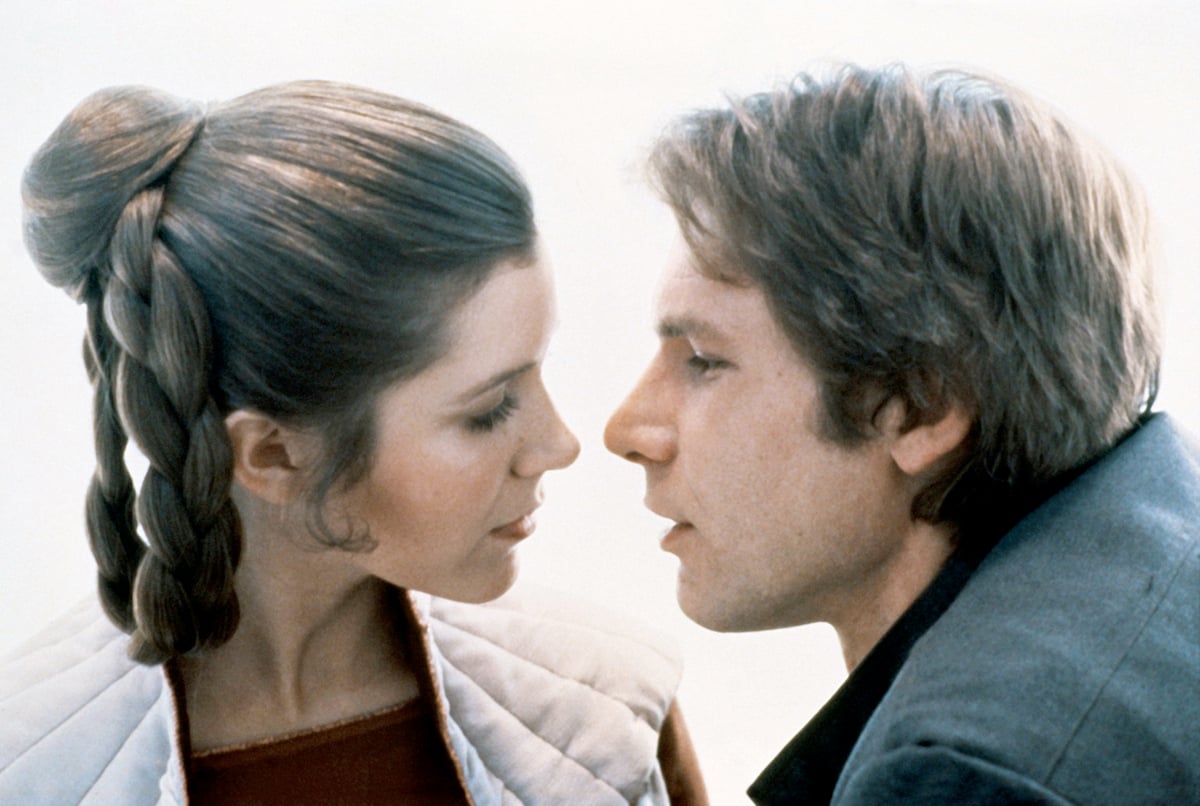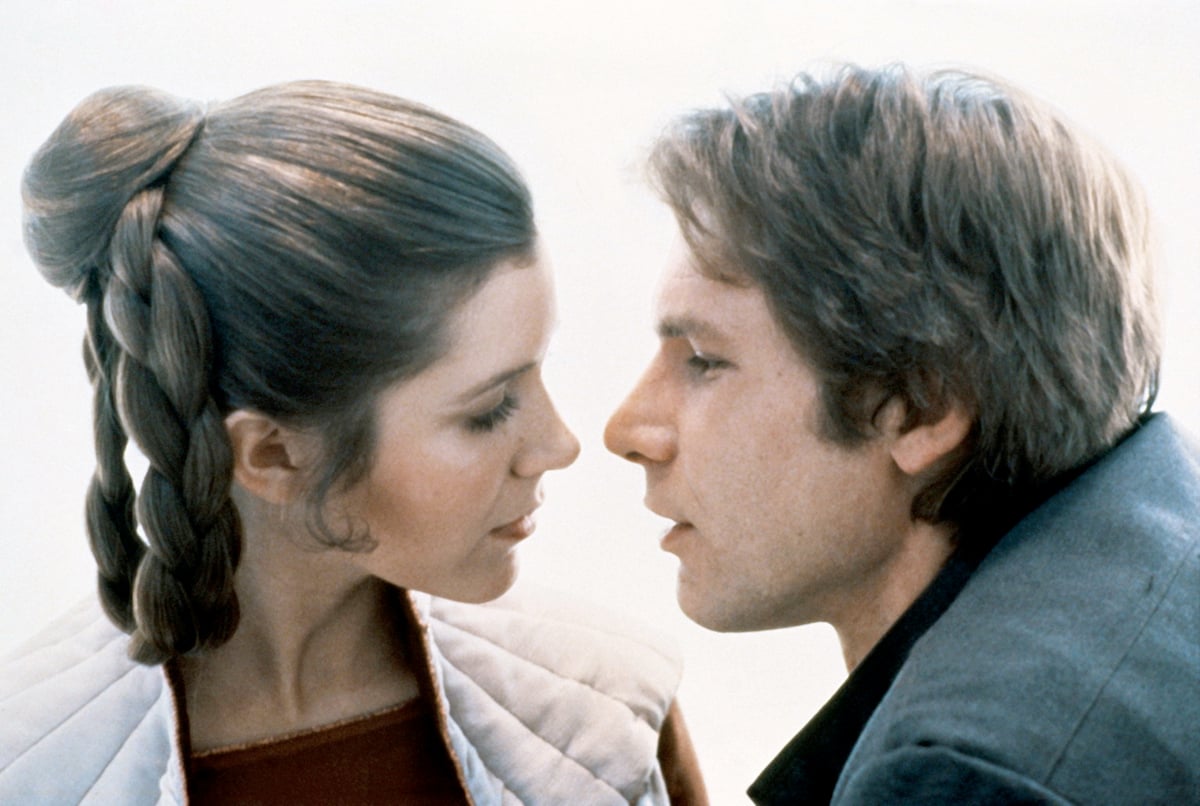 Though Leia and Han didn't kiss until the sequel, The Empire Strikes Back, Fisher and Ford did so off-screen while filming A New Hope. This didn't become public knowledge until The Princess Diarist, when the actor spilled all of the details, from their first kiss to their months sleeping together.
"My affair with Harrison was a very long one-night stand," she wrote. "I was relieved when it ended. I didn't approve of myself," she added, given that Ford was married at the time. Fisher explains that her feelings for him were strong, but he didn't return them, writing, "I loved him and he allowed it."
Fisher didn't think Ford's divorce was because of her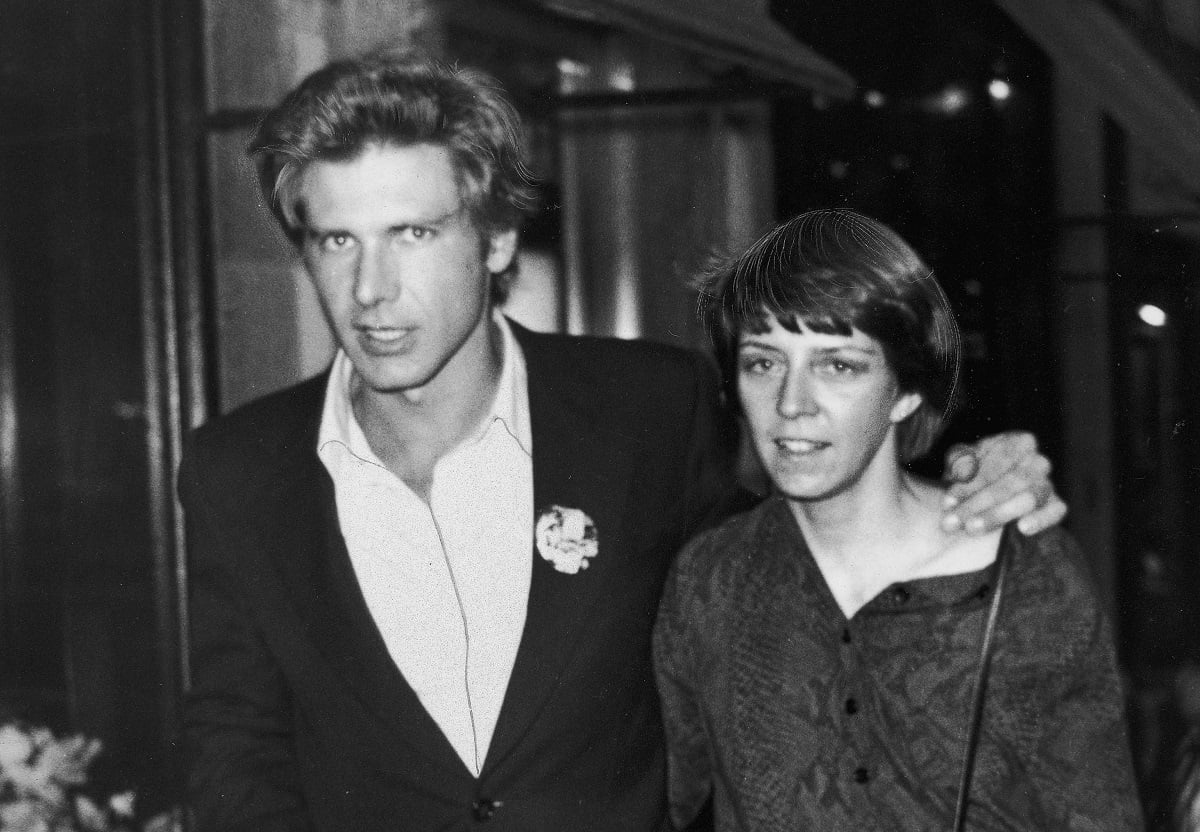 Ford and his then-wife, Mary Marquardt, divorced in 1979. "Whatever was the state of his marriage, which ended soon after the filming of Star Wars for reasons having nothing whatsoever to do with me, I don't think of Harrison in any way as a 'womanizer.' I think he was lonely in England," Fisher wrote.
"Harrison is a decent—albeit complicated and frequently silent—guy," she continued of her co-star's character. "He's always been decent to me, and as far as I know the only time he cheated on any one of his three wives was with me. And maybe he didn't think that counted all that much because of how short I am," Fisher finished, joking.
Who is Ford married to now?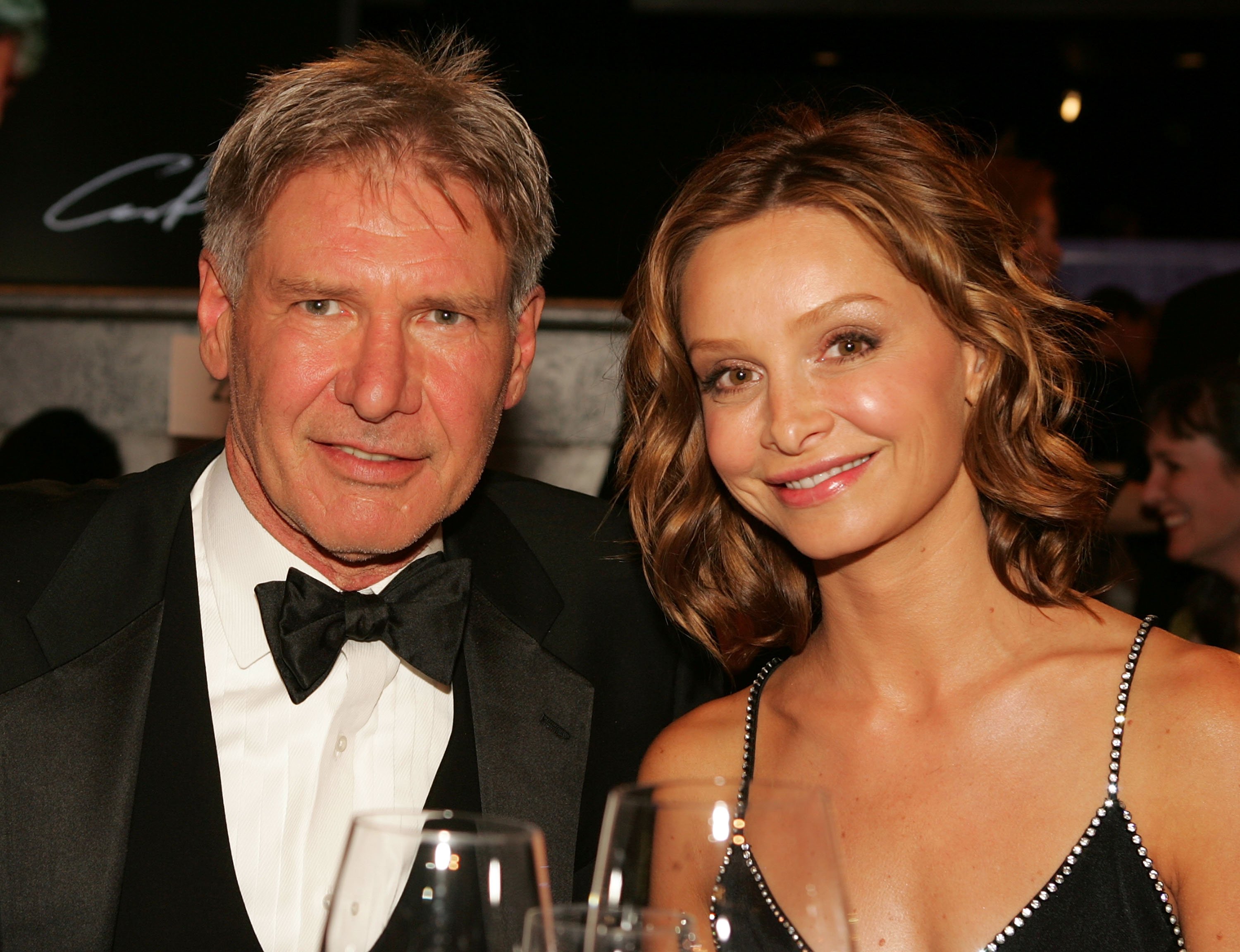 As Fisher noted, Ford has been married three times. Marquardt was his first wife, with whom he had his first two children. They divorced in 1979. Ford then married Oscar-nominated screenwriter Melissa Mathison. They were married for 20 years and also had two children. She died in 2015.
Arguably Ford's most high-profile relationship is that with his third and current wife, Emmy-nominated actor Calista Flockhart. At the time, she starred in the popular TV series Ally McBeal. Flockhart and Ford married in 2010. Before they met, Flockhart adopted a son, Liam, whom Ford later also adopted.