'Carrie': Sissy Spacek Initially Thought Her Character Carrie Was 'A Loser'
Only a handful of films can get the audience rooting for the killer. Carrie, the 1976 classic from Brian De Palma, is one of those movies. Sissy Spacek starred as the titular Carrie whose telepathic powers provided her no comfort until the end. She endured awful abuse at home and school, and she encountered difficulty trying to discern who was really her friend.
Based on Stephen King's novel of the same name, the story has been adapted for the big screen four times. But as the OG Carrie, Spacek's portrayal remains a fan favorite. However, the actor once revealed that she felt her character was a bit of a loser.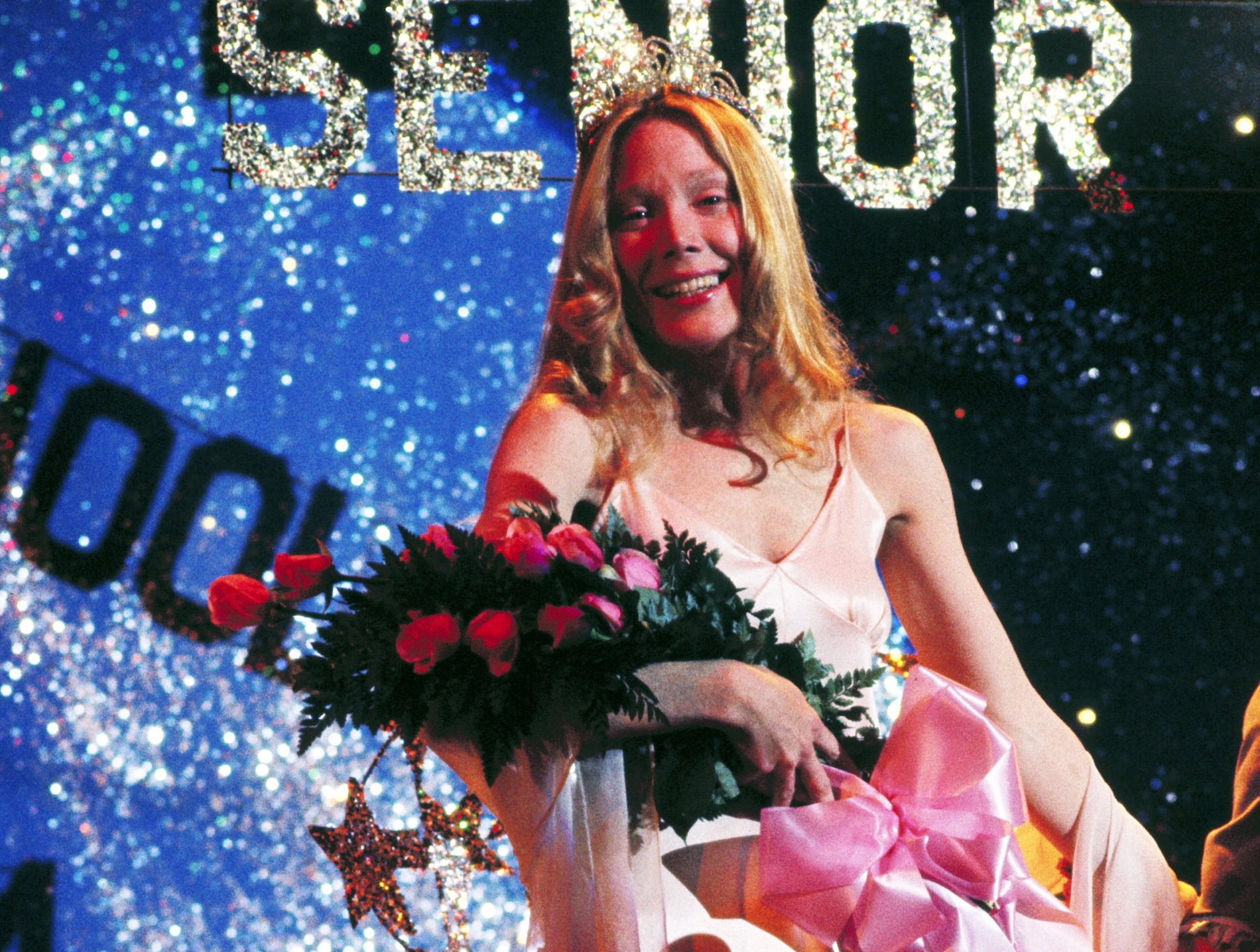 Sissy Spacek believed Carrie was 'pathetic' at first
Spacek worked hard to convince Brian De Palma to hire her for Carrie. He admitted that he encouraged her to take a commercial gig over the movie because he had someone else in mind. However, she showed up for her audition with Vaseline in her hair and an unkempt appearance, and blew the room away. But Spacek studied the character beforehand.
During an interview with Coming Soon, she explained what she thought about Carrie.
"I read the book before I knew the film was being made, but then I reread it the day before auditioning. The thing about the novel that really stood out for me was that this kid was so pathetic, she was such a loser and I think the thing that I added come time to shoot the movie was that I believe I gave the character a little bit of hope," said Spacek.
Spacek empathized with Carrie
After Spacek landed the part, she went full method. She isolated herself from the rest of the cast to understand Carrie's feelings as a pariah. It wasn't easy for her, but she learned about the character's psyche. Spacek said she even began to feel sorry for herself and for Carrie's sad life.
"I felt that here's this girl who has all these special powers but she doesn't care about that, she just wants to be normal and fit in: she wants to have friends, a boyfriend, go to the prom, she was an artist, she wrote poetry in secret up in her room; she just had this freak of a mother who just destroyed her life and Carrie just wanted to be happy and for a moment, she gets to experience happiness, just for a moment," she said.
Director Brian De Palma said Spacek had 'Zen' state
Spacek nailed the role so well that when it came time to do the infamous pig blood scene, she was in the zone. De Palma discussed it in the 2001 documentary, Acting Carrie.
"Sissy, — once she got the blood on —s he went into some kind of Zen trance that is difficult for me to create or understand how she did it. She just did this thing that was so terrifying," he said. Spacek added that she followed his direction to open her eyes wide.
Her performance in Carrie earned her an Academy Award nomination in 1976 for Best Actress.