Carrie Underwood Celebrated Her Son's 4th Birthday With a Spider-Man Theme
Carrie Underwood and her family are celebrating her son's birthday. On social media, the country singer shared a photo of her son Jacob as an infant and his birthday cake as a way to celebrate his fourth birthday.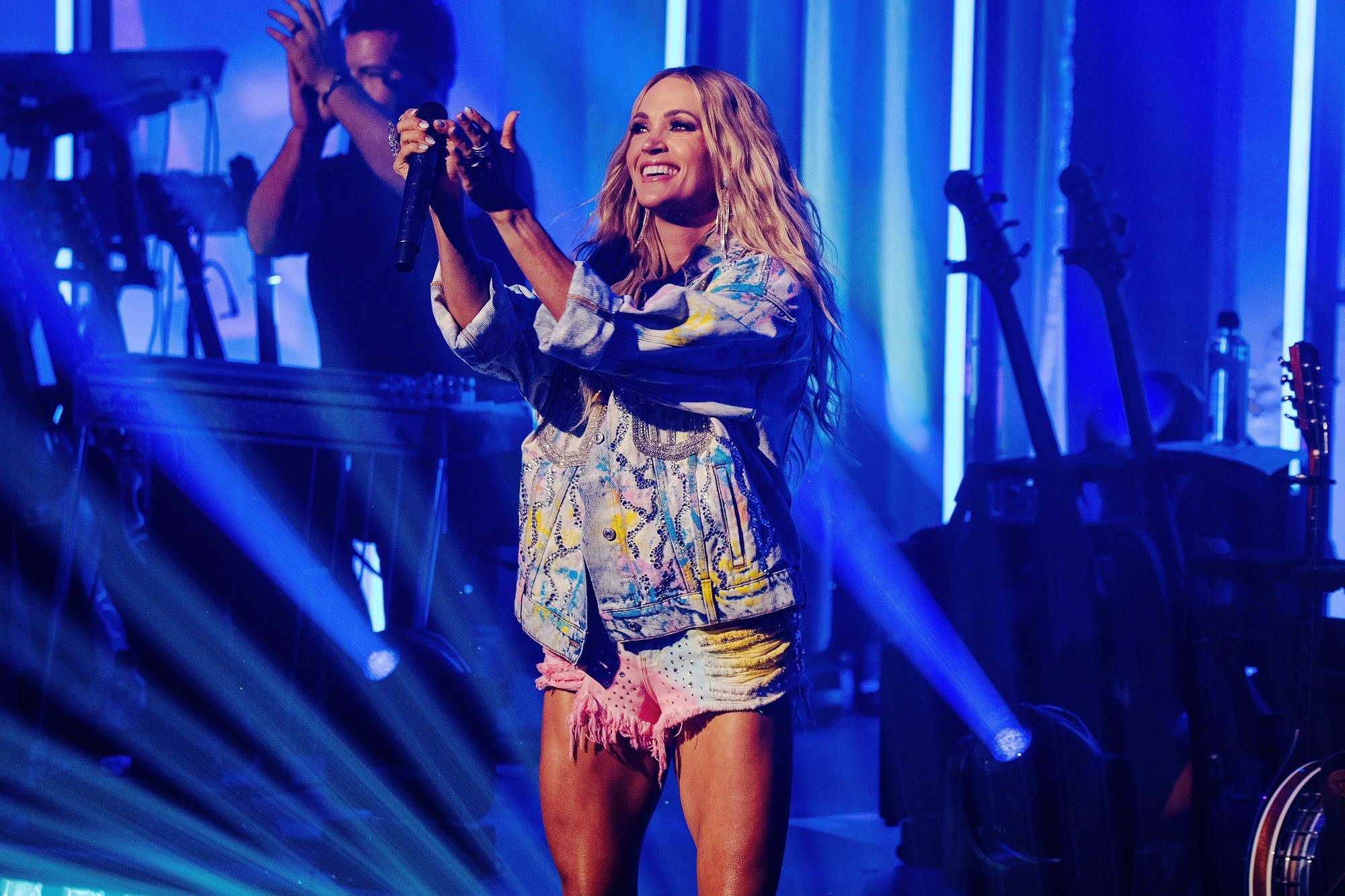 Carrie Underwood's son had a Spider-Man-themed cake
On Jan. 21, Underwood shared three images on social media. The first picture showed her son Jacob as an infant wearing a knit deer outfit. The other photos Underwood posted showed her son's birthday cake which was Spider-Man themed.
Underwood captioned the photos on Instagram, "This was yesterday…and now you are 4. Happy birthday, sweet Jake…my sunshine!!! God truly blessed us when he gave us the miracle of you!!! We love you! Thanks, @iveycakestore for the adorable and delicious cake! You guys are the best!"
Fans also shared birthday wishes for Underwood's son.
One Instagram user commented, "Omg! My son loves spidey! Gorgeous cake! HBD to Jacob!"
A fan wrote on Instagram, "Happy 4th birthday—may this year be filled with adventures and lots of laughs!"
"Happy birthday, Jake!! Hold on tight Carrie. They grow up so fast," another fan wrote on Instagram.
Carrie Underwood is grateful for her son Jacob
Underwood and her husband Mike Fisher have two children together. Underwood gave birth to her first son Isaiah in 2015, and she gave birth to her second son Jacob in 2019. Before giving birth to Jacob, Underwood had multiple miscarriages.
In a 2018 interview with CBS News, Underwood shared what it was like to find out her pregnancy with Jacob was successful.
"Mike was away just for the evening, and I texted him, and I was like, 'I don't really want to be alone, so I'm just gonna go snuggle with Isaiah.' And I don't know how I didn't wake him up, but I was just sobbing," Underwood told CBS News. "And I was like, 'Why on Earth do I keep getting pregnant if I can't have a kid? Like, what is this? Shut the door. Like, do something. Either shut the door or let me have a kid.'"
She continued, "And for the first time, I feel like I actually I told God how I felt. And I feel, like, we're supposed to do that. That was like a Saturday – and the Monday I went to the doctor to, like, confirm, another miscarriage. And they told me everything was great!"
The singer gave birth to her first son in 2015
Underwood and Fisher married in 2010, and Underwood gave birth to her first son a few years later in 2015. Speaking with CBS News, Underwood shared how grateful she was for Isaiah and her husband in spite of the miscarriages.
"I had always been afraid to be angry," Underwood told CBS News. "Because we are so blessed. And my son, Isaiah, is the sweetest thing. And he's the best thing in the world. And I'm like, 'If we can never have any other kids, that's okay, because he's amazing.' And I have this amazing life. Like, really, what can I complain about? I can't. I have an incredible husband, incredible friends, an incredible job, an incredible kid."