Carrie Underwood Celebrates 11 Years With Mike Fisher With Adorable Selfie
Carrie Underwood and Mike Fisher have been a fan-favorite couple for years. The two keep their relationship relatively quiet; they don't post hundreds of social media photos, and they're not constantly being chased by the paparazzi. Perhaps that's how they've been able to make their relationship work for so many years.
Still, the couple does post photos of one another every now and then — and Underwood just used a sweet selfie to mark 11 years with her hubby.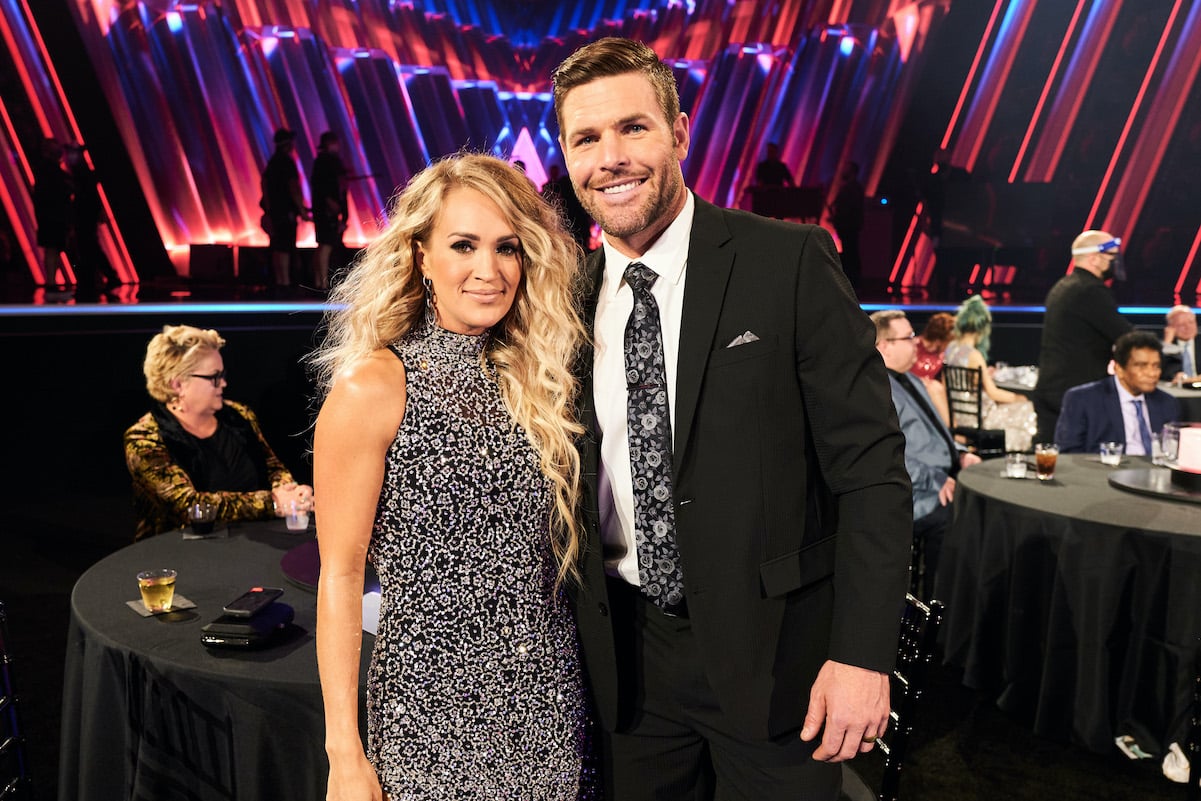 Carrie Underwood's first words to describe Mike Fisher were 'Hot, hot, hot'
Underwood and Fisher lived completely different lives before a friend helped them cross paths back in 2008. Underwood was a top-performing country artist living in Tennessee. Fisher was a well-known Canadian ice hockey player living in Ontario. However, Underwood's bassist, Mark Childers, felt like his two friends would make a great couple, and he set out to set them up.
Underwood agreed to meet the hockey pro, and Childers was able to set them up through a backstage meet-and-greet at one of Underwood's concerts. And once Fisher caught her eye, there was no going back.
"Hot, hot, hot," Underwood texted Childers of his friend, according to Country Living. At the time, Underwood was 25 and Fisher was 28. The two continued to talk frequently but didn't meet up again until New Year's Eve in 2008, where they shared their first kiss. Less than a year later, Fisher proposed.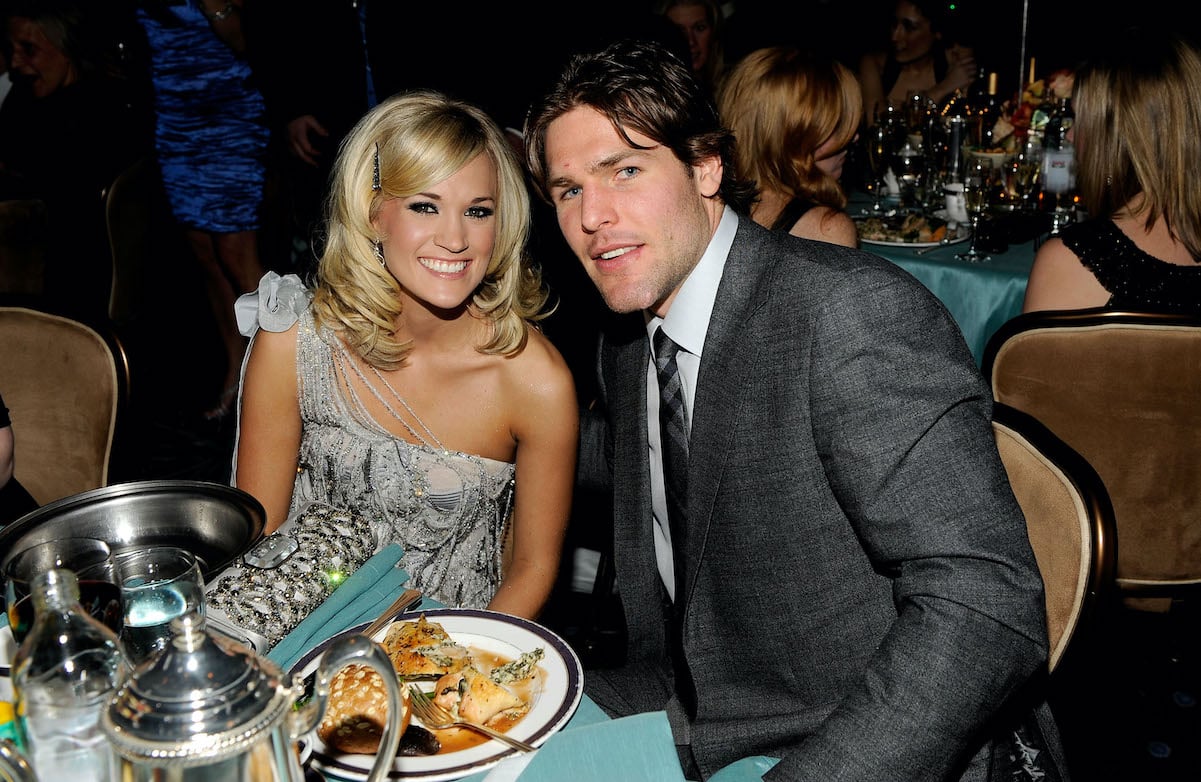 RELATED: Carrie Underwood's Husband, Mike Fisher, Posts an Adorable Photo For Her 37th Birthday: 'We Love You So Much'
Carrie Underwood posted an adorable photo with Mike Fisher to celebrate 11 years
The couple tied the knot in Georgia on July 10, 2010. Since then, Underwood has marked their anniversary on social media every year, with some years being more glamorous than others. In 2010, Underwood posted hilarious throwback images of her and her husband to celebrate 10 years together. But back in 2016, she posted an image of her and Fisher enjoying a waterfront dinner at an undisclosed location — though it looked like somewhere in the Mediterranean.
This year, Underwood posted another selfie alongside her man to honor their 11 years of marriage. But this year's selfie appeared to be taken right at home; the couple looked to simply be sitting at a dining room table or at a local cozy restaurant. They weren't glammed up or wearing red carpet outfits. It was a peek into what their daily lives probably look like.
"11 years sure have flown by … Here's to many, many more!" part of Underwood's caption read.
Fisher posted a throwback photo from the couple's wedding day to celebrate the occasion.
Carrie Underwood and Mike Fisher have always kept their relationship quiet
Except for the occasional social media post, Underwood and Fisher have mostly keep their relationship out of the spotlight. While the two are known to support each other at events (Underwood attended plenty of her husband's hockey games before he retired, and Fisher always supports his wife at her awards shows), fans don't hear much about their relationship otherwise.
The two live on a massive ranch outside of Nashville with their two sons, Isaiah and Jacob; they relocated in 2019 after selling their home that was in a gated community.