Carrie Underwood Considers These Items Essential for Her 'On-the-Road Survival' Food List
Country star Carrie Underwood has certain go-to foods she keeps on hand when she's traveling, so she can stay on her path of health and wellness.
Grammy winner Carrie Underwood is known for her flawless vocals and numerous country hits. The singing star also has a strong commitment to health and wellness and shared many of her tips and secrets in her recent book. Often traveling due to her performance schedule, Underwood has a go-to list of foods that she relies on when she's away from home.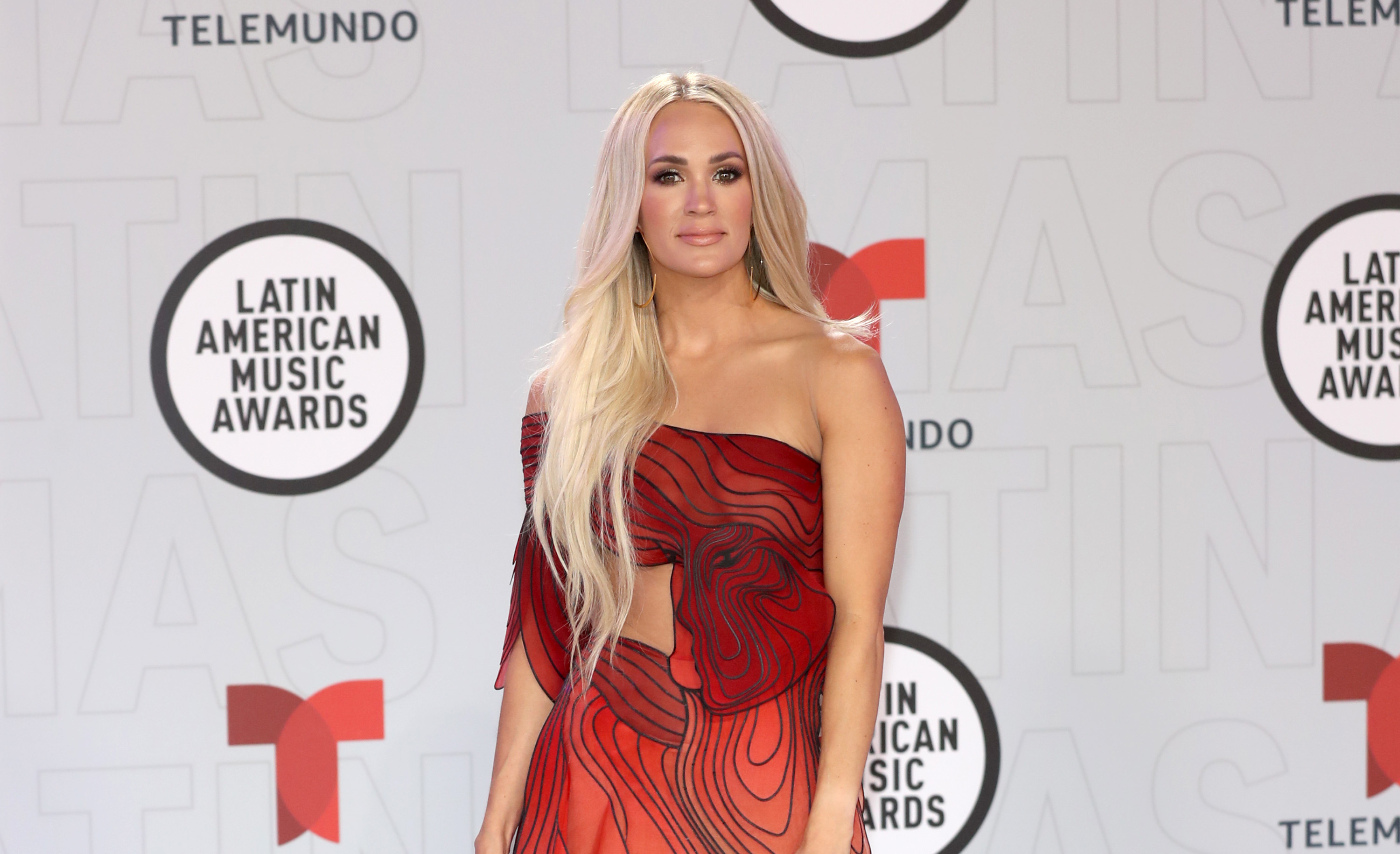 Carrie Underwood had difficulty finding healthy food options when traveling
In her book, Find Your Path: Honor Your Body, Fuel Your Soul, and Get Strong with the Fit52 Life, Underwood noted how challenging it is to stay on a healthy eating regimen when traveling.
"It's hard to eat well on the road," she wrote. "Whether you're on tour like I am or you travel for work or pleasure, junk food always seems like the easiest option."
The Cry Pretty singer offered a tip for those wanting to keep nutrition as a priority while vacationing or away from home for their job.
"There are lots of things you can do to make sure you always have healthy options available," Underwood explained. "One of the best 'tricks' I've learned to implement while traveling is to stop by a grocery store on the way to the hotel. … Many hotel rooms have some sort of mini fridge and some also have microwaves — or you can request one ahead of time for your room."
Some suggestions from Carrie Underwood's food list
Underwood provided some easy-to-find items in her book under her "On-the-Road Survival Food List," including oatmeal cups (sans high sugar), fruit, and hummus and veggies. Sandwiches and wraps are also available in many grocery stores, though Underwood recommends reading the labels before purchase to make sure they aren't stuffed with unwanted calories. She also finds pre-made salads as a good option.
"I'm not talking about the ones loaded down with iceberg lettuce, cheese and ranch dressing like Mom used to make!" she wrote. "Instead, pick salads that have leafy greens like romaine, spinach, kale, arugula, or spring greens and have lots and lots of veggies. I like the ones with dressing on the side. … If you're a meat eater, you can usually find some with chicken breast or salmon on them."
For those who like to snack in between meals, Underwood usually reaches for certain brands of bean crisps or kale chips. Nuts are also a good energy booster.
"[Raw almonds] are always great to keep in your bag for a quick snack grab," the CMA winner remarked. "Just make sure to only grab a handful. Don't eat the whole bag! Even the healthiest of foods can take a turn for the worse if you overindulge."
The country singer also shared her favorite protein bars
Protein bars now take up ample shelf space in stores, but not all are considered optimal for health.
"These can be a tricky item," Underwood wrote. "Many bars are high in sugar and low in protein (even if they have 'protein' in the name). Despite what the package may say, most of them don't do much to keep you going."
Due to the convenience and availability of protein bars, the married mom of two has a handful of brands she seeks out when she needs a quick energy boost. Garden of Life, RX Bars, Kind Bars, Quest Bars, and Steve's Paleogoods PaleoKrunch make the list, but one label tops them all.
"[No Cow Bars] are my favorite," Underwood revealed. "I really like these because they have a ton of fiber, which fills me up for a long time. They also have around 20 grams of protein and are vegan."
Underwood's book, Find Your Path, is available in stores and online.