Carrie Underwood Does Not Like to Leave Her House
Carrie Underwood is one of the most popular singers in country music and plays in front of huge crowds on tours and at award shows. While Underwood has a career in the spotlight, it turns out she prefers staying "at home" when she can.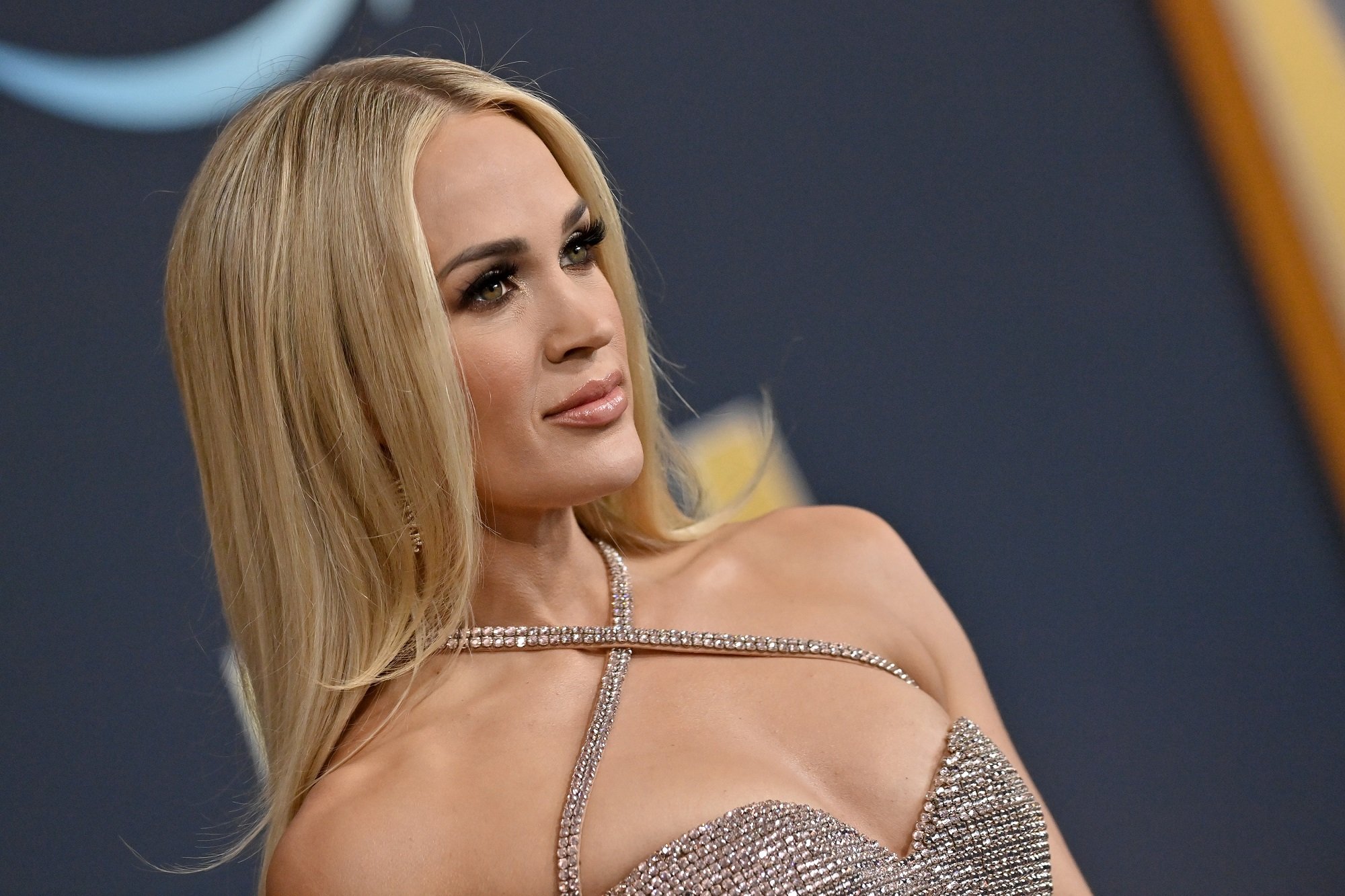 Carrie Underwood doesn't like leaving her house
Underwood is married to former NHL player Mike Fisher. Of the two, Underwood is the more introverted one. In an interview on Today's Country Radio on Apple Music Country, Underwood revealed she loves "being at home."
"I don't want to go to restaurants, I don't want to travel. I don't want to go anywhere," Underwood said. "I love being at home. I would literally never leave my house."
Even though Underwood frequently attends huge events and performs in front of people, the country singer also admitted she gets "nervous" when around big crowds.
"I get nervous in crowds and in group settings and stuff like that," the country singer said.
Carrie Underwood's husband helps her be more extroverted
While Underwood is noticeably more introverted than her husband, she thinks Fisher helps bring her out of her shell.
"He's got a million friends and we're always hanging out with them. So yeah, I feel like we balance each other out," Underwood said on Today's Country Radio. "I'm like, 'We don't need to go out all the time,' so I pull him back a little bit. And then he's like, 'We need to go somewhere sometimes. Can we please interact with other people?'"
Based on Underwood's appearance on Today's Country Radio, it is clear that she and Fisher complement each other as a couple.
The country singer takes performing seriously
Even though Underwood does not like to be around large groups of people, one would never know she is introverted when she is on stage.
The singer has put on a Las Vegas residency, multiple tours, and in 2022 she headlined the 2022 Stagecoach Festival.
In a 2022 interview with Billboard, Underwood shared the amount of work she put into making her Stagecoach performance memorable.
"With Stagecoach, you see how other genres treat Coachella and how it's this big event, a once-in-a-lifetime event. People will say, 'I was at Coachella and this amazing moment happened.' It's a cultural event, and I was wondering why we don't treat Stagecoach a little more like that," Underwood explained to Billboard.
The singer continued, "So that was my mission. I wanted to make it where people felt like, 'Oh my gosh, I saw her there and it was incredible.' And we've all been cooped up for a little while, right? So I wanted to make sure it felt like a party."
During her Stagecoach set, Underwood performed some of her biggest hits including "Before He Cheats," "Last Name," "Jesus, Take the Wheel," and "Cowboy Casanova." Guns N' Roses singer Axl Rose also appeared onstage with Underwood to cover the Guns N' Roses songs "Sweet Child o' Mine" and "Paradise City."