Carrie Underwood Has Learned This Crucial Life Lesson That Helps Her Everyday
Carrie Underwood has been busy lately. Here's one important life lesson that helps her face everyday.
Carrie Underwood is one of country music's most well-known artists. In the past 15 years, she has released several hit songs such as "Inside Your Heaven, "Jesus Take the Wheel," "Before He Cheats," and "I Told You So." Underwood has also won many awards and even earned herself a star on the Hollywood Walk of Fame.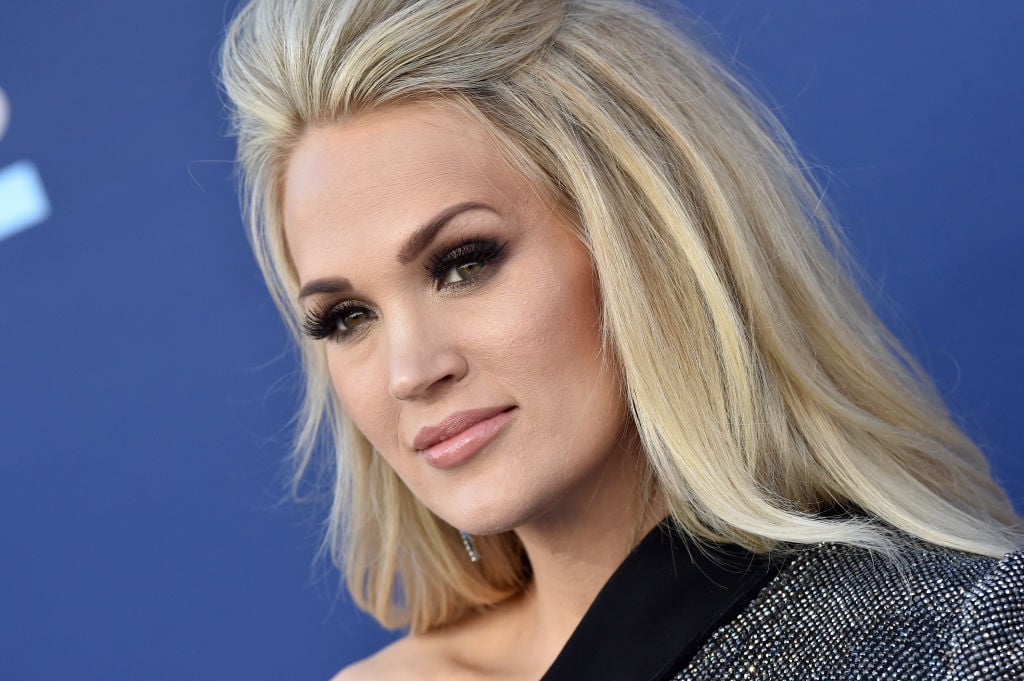 At 36 years old, there's no doubt Underwood is now an experienced veteran in the music industry. She has also learned quite a lot about life compared to when she was just a young girl from Oklahoma. So what is one important life lesson that Carrie Underwood has learned from all these years in the spotlight? Read on below to find out.
How did Carrie Underwood become famous?
Even when she was a child, Carrie Underwood loved singing. She performed at numerous places around her hometown of Checotah, Oklahoma, and she almost got a record deal when she was just 14 years old. However, the contract was later canceled.
Underwood ended up auditioning for American Idol several years later when she was a college student. She quickly became a favorite contestant on the show and, in 2005, Underwood became the fourth American Idol winner.
Carrie Underwood's life after 'American Idol'
Carrie Underwood finally got to sign a record deal after winning American Idol and she went on to have a fantastic career.
As of 2019, Carrie Underwood has released six studio albums that have all charted at either number one or two on the Billboard 200. Many of her singles have also landed at number one on the country chart.
Underwood is recognized as one of the most successful female artists in country music. Not only that, but she is also the bestselling artist out of all the American Idol winners – something that Simon Cowell actually predicted before Underwood won the show.
Outside of her career, Underwood's personal life has been truly blessed as well. In 2010, she married former NHL player Mike Fisher. The couple has two sons together: Isaiah (b. 2015) and Jacob (b. 2019).
What is one crucial life lesson that Carrie Underwood has learned?
Carrie Underwood recently sat down with NBC's Today and reflected on her life so far as a busy, working mom. In fact, she revealed that one lesson she has learned is simply to "live in the moment."
"I am kind of a planner," Underwood said. "I really do like knowing what's around every corner. And if there's anything the past couple years have taught me is that you don't know what's going to happen next. There's no way you can plan for everything or make everything be the way you want it."
As such, Underwood has learned to not stress out so much about the future and just focus on what is in the present. This is especially important for her job as a mom. She shared that, like many moms out there, she often wanted to "have everything together" and "plan for everything," but this would just make her feel like a failure if something unexpected happens.
In fact, Underwood has been very open about experiencing miscarriages – things that would put a lot of emotional and physical toll on her plans to have children. She later shared with People that she often would put the blame on herself and wonder what she was doing wrong. However, Underwood has learned to relax and understand that there are times where she cannot control the course of her life.
She shared: "The miscarriages made me get real with God and say, 'Okay, I'm kind of giving up a little bit. If this isn't meant to happen, then I need to accept that and know that someday I'll understand why.'"