Carrie Underwood Once Swore She 'Would Never Marry' Someone Like Mike Fisher
Carrie Underwood and Mike Fisher seemed to be an unlikely couple at first glance. When the two of them first met each other, Underwood was a country singer living in Nashville, Tennessee, while he was a hockey player living in Ottawa, Cananda.
While the two of them have been married for several years now, there was also another big difference between them that made Underwood say she "would never marry" someone like Fisher. Read on below to find out why Underwood said that.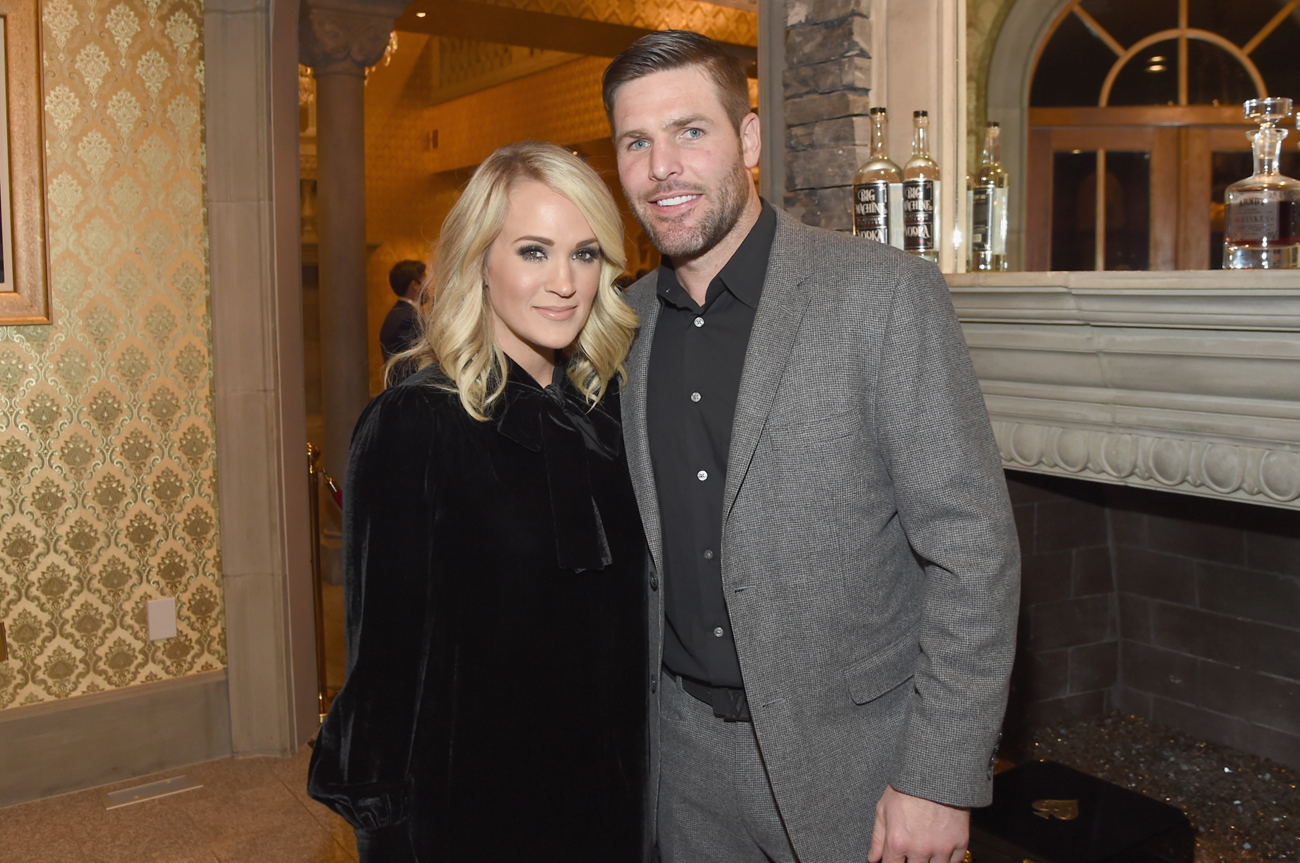 When did Carrie Underwood and Mike Fisher get married?
Underwood and Fisher first met in 2008 with an introduction from Underwood's bassist, Mark Childers. The pair became acquainted at one of Underwood's meet and greets and quickly hit it off.
They began a long-distance relationship soon after. Then, Underwood and Fisher got married in 2010. Fortunately for the couple, Fisher joined the Nashville Predators in 2011, which allowed them to settle down together in the same place.
They currently have two sons: Isaiah (born 2015) and Jacob (born 2019).
Why did Underwood swear she 'would never marry' someone like Fisher?
Underwood and Fisher seem to have a great relationship, but they have some differences that could have split them apart.
In the couple's new docu-series, Mike and Carrie: God & Country, Underwood and Fisher shared they actually disagree quite a bit when it comes to Fisher's love for hunting.
"I love animals and I love life so much that I swore I would never marry a hunter — not in a million years," Underwood revealed, as reported by Us Weekly.
Meanwhile, Fisher added: "When we got married, you thought I was going to stop hunting and I thought you weren't going to care, and all of a sudden, it's like, 'Whoa.'"
According to Good Morning America, Underwood also joked that "if he could be a vegan/vegetarian, my life would be almost perfect."
Ultimately, the pair tries to understand each other and come to a compromise. On Fisher's part, he does not eat beef often. On Underwood's part, she simply accepts that Fisher's time to hunt with his male buddies is valuable to him.
How do Underwood and Fisher make their relationship work?
At the end of the day, Underwood and Fisher's faith helps them bond with each other. They are both religious and believe that their love in God has allowed them to overcome their differences.
"[Our faith is] a center ground that's the most important thing around everything," Fisher explained, according to Us Weekly. "There's always a way and it's always God working in it."
As Underwood has shared before, she experienced a few miscarriages before getting pregnant with her second son. This was no doubt a difficult time for the couple, but their trust in God helped them, especially Underwood, to maintain a positive mindset.
"The miscarriages made me get real with God and say, 'Okay, I'm kind of giving up a little bit. If this isn't meant to happen, then I need to accept that and know that someday I'll understand why," she told People.