Carrie Underwood Posts Adorable Photos As Her Son Jacob Turns 1
Carrie Underwood's younger son just turned 1, and she graced fans with some hilarious photos.
Carrie Underwood doesn't like to advertise her kids on social media. Underwood has two boys, Isaiah and Jacob, with her husband, former NHL player Mike Fisher. Though she has the cutest family, she isn't big on showing her kids' faces on Instagram. But she recently posted some adorable photos of Jacob in honor of his first birthday.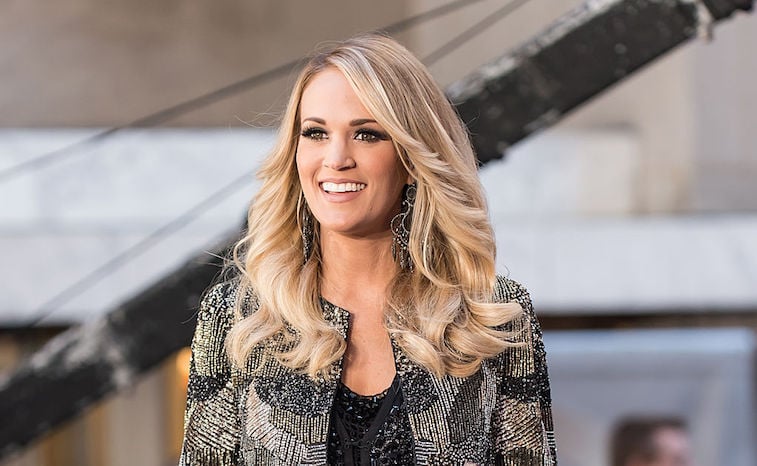 Underwood had difficulty getting pregnant after Isaiah
Underwood and Fisher were married in 2010, but they waited a while before starting a family. When the two wed, they both had very demanding careers. Underwood is a massively famous country singer, and Fisher was in the thick of his career as a professional hockey player. More than four years after they wed, the two welcomed their first child, Isaiah Michael Fisher.
After Isaiah's birth, Underwood and Fisher wanted another baby, but it proved to be very difficult. Underwood went through three miscarriages before giving birth to her younger son, Jacob, and each miscarriage left her feeling defeated.
She and Fisher consider Jacob their 'miracle baby'
Jacob Bryan Fisher was born on January 21, 2019, almost four years after the two welcomed their first son. When they started trying for another baby, it looked like they wouldn't be able to get pregnant, so welcoming Jacob meant a lot to the couple. Underwood and Fisher have called Jacob their "miracle baby" — it took a total of four pregnancies for them to finally welcome a second child. Underwood has since taken her two boys on tour with her, and she somehow balances being a rock star on stage and being a rock star mom.   
Underwood recently posted adorable photos of Jacob eating his birthday cake
Underwood took to Instagram to wish her younger son a happy birthday, and she posted some adorable photos while she was at it. Though Underwood still avoided showing Jacob's face entirely, she did show how he dove right into his birthday cake.
"How are you already 1 year old? You are smiley, crazy, smart, soooo fast and into everything!" part of the caption read. Underwood also suggested that Jacob was the rowdier of her two boys, saying he would "keep us all on our toes for years to come." Jacob's entire upper body was in the cake, so it's safe to say that his first birthday outfit probably can't be worn again — but it was totally worth it for the hilarious photos.
It's unclear if the Underwood and Fisher will have more kids
Underwood and Fisher haven't specified as to whether they want more kids. Fisher has already retired from hockey, which gives him the opportunity to be a full-time dad while Underwood continues to hold concerts and release albums. However, the two did go through challenges in welcoming their second child, so they might decide to stop after two. But with two boys, it wouldn't surprise us if Underwood wanted to try once more to see if they could have a girl. The couple keeps their life together very private, so time will tell if they welcome any more children.