Carrie Underwood Reveals the Unhealthy Food She Used to Eat
American Idol winner and country singer Carrie Underwood made a commitment to eat healthy and live her best life. However, there was a time when Underwood didn't eat well. Here's what she revealed about the unhealthy food she used to eat during her childhood and teenage years. Fried Spam with boxed shells and cheese were …
American Idol winner and country singer Carrie Underwood made a commitment to eat healthy and live her best life. However, there was a time when Underwood didn't eat well. Here's what she revealed about the unhealthy food she used to eat during her childhood and teenage years.
Fried Spam with boxed shells and cheese were part of Underwood's meal plans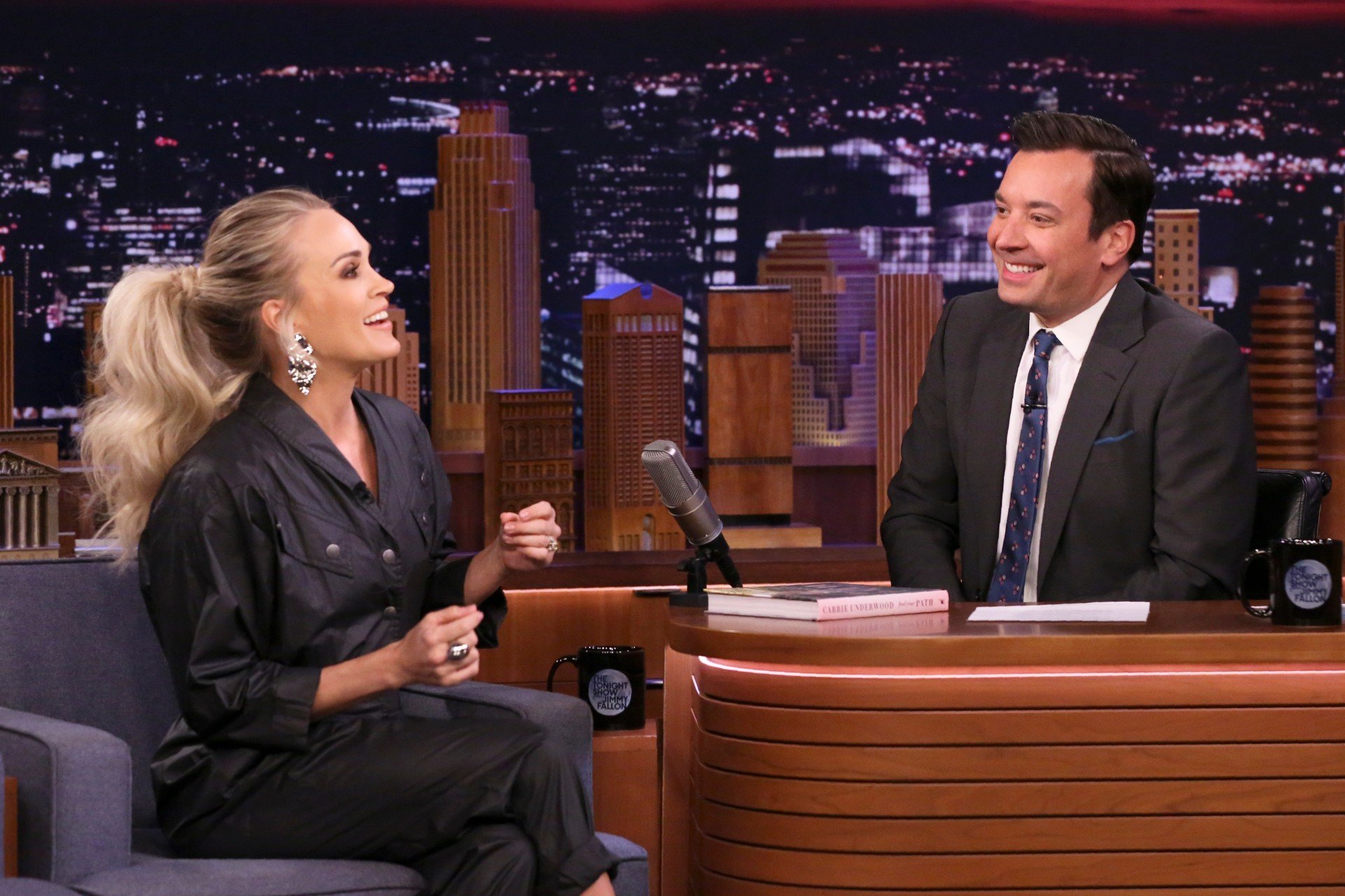 In her book, Find Your Path, Underwood says her mother isn't a cook. This is why her family usually ate processed food. One of the meals Underwood remembers from her childhood is fried Spam with boxed shells and cheese.
 "I'm going to throw my mom under the bus a little bit by saying this, but I don't think she'll mind," writes Underwood. "She'll be the first one to tell you she's not a cook. We'd have fried Spam and shells-and-cheese from a box and call it dinner."
Fresh vegetables weren't on the list
Fresh fruit and vegetables are usually included in family meals, but this wasn't the case for Underwood. She says her family didn't eat fresh vegetables and consumed very little fruit. They also ate a lot of potatoes. "We never had fresh vegetables—only canned or frozen—and not a lot of fruit," writes Underwood. "We had a lot of potatoes, but no fresh broccoli, no fresh corn on the cob."
Underwood says she recently invited her mother to her home for a dinner that included corn on the cob. The singer says her mother was surprised by how delicious fresh corn is. Here's what she said about the moment her mother's eyes were opened to the wonders of freshly shucked corn:
Recently, my mom came to visit us. We had corn for dinner and she kept commenting on how delicious it was. 'It's because I shucked it myself, mom,' I said. 'You know, under those husks, there's something called a fresh vegetable!' I think that's why I grew up not liking vegetables. They were always so… mushy?
Carrie Underwood said she did have salad—taco salad with Fritos, cheese, and dressing
Salads were on the menu, but they weren't healthy. Underwood says her mother would make salads that included a lot of fatty toppings. This meal would probably be any kid's dream, but there wasn't much nutritional value.
"Sometimes my mom made taco salad, but it was fatty ground beef and iceberg lettuce and a ton of cheddar cheese, topped in Fritos and Thousand Island dressing," wrote Underwood. "It was a salad… I guess… but there wasn't much nutritional value in what we were eating."
Fried food was part of Carrie Underwood's diet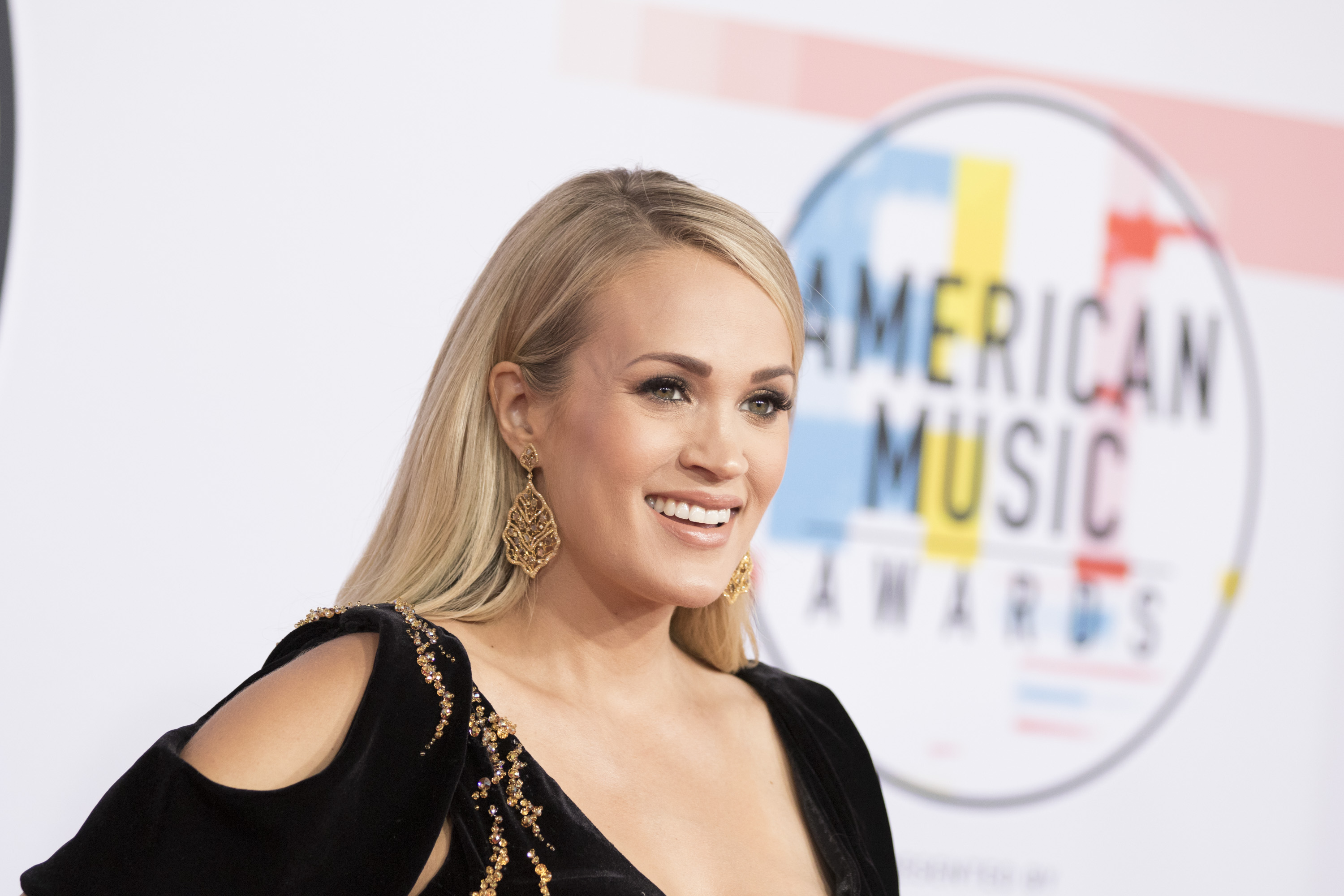 Another unhealthy part of Carrie Underwood's diet was fried food. She said she usually ate chips, brownies, and fried hot dogs.
We fried everything—even hot dogs—and I remember eating big brownies or chocolate chip cookies before school. Literally three brownies, or five Chips Ahoy! super-chunky chocolate chip cookies, and that was breakfast. Who lets their kid eat like that for breakfast? I was the last of three kids, so by that point, I think my mom was just like, 'Eat whatever.' I guess that was one fight that wasn't really worth it for her.

Carrie Underwood in 'Find Your Path'
Underwood said she would eat meals at her grandmother's house most Sundays. During these meals, she ate pot roast with potatoes and vegetables and a cobbler for dessert. "It was our fanciest meal of the week," wrote Underwood. "And of course, since it was Oklahoma, beef was pretty much a dietary staple."
Read more: Why Carrie Underwood Stopped Eating Beef
Follow Sheiresa Ngo on Twitter.