Carrie Underwood on the Struggles She and Husband Mike Fisher Have Faced — From Busy Careers to Miscarriages
Carrie Underwood married former NHL player Mike Fisher in 2010. The two first met and began dating in 2008, and together they have two children. Here's a look at Underwood's relationship with Fisher and all of the couple's hardships through the years.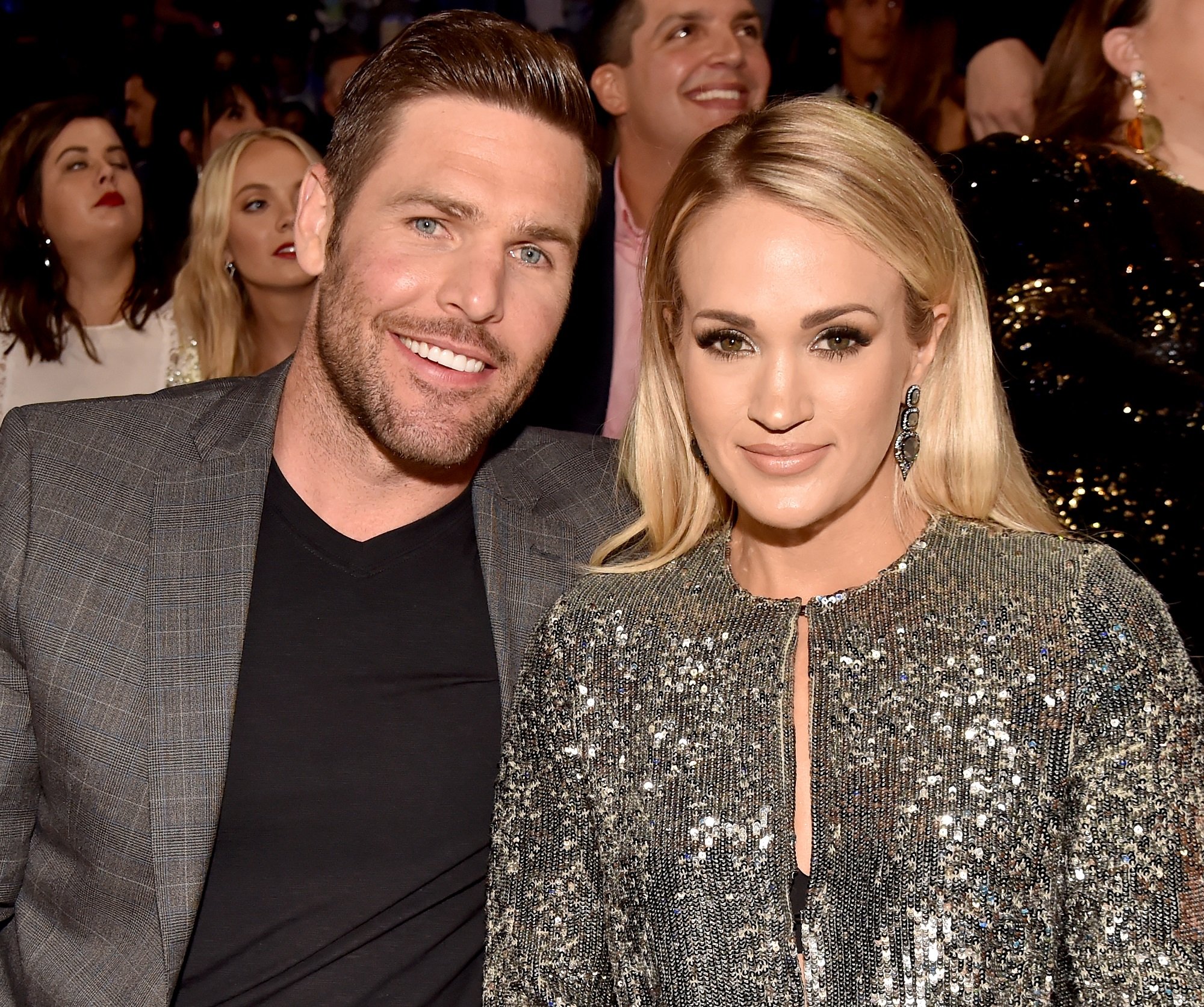 Carrie Underwood and Mike Fisher's relationship was long distance
Underwood met Fisher backstage at one of her concerts in 2008. While the two were interested in each other when they first met, their busy schedules kept them apart.
In 2012, Underwood was interviewed by Glamour and she revealed that she did not see Fisher again until three months after they first met.
"It's fun to miss somebody," Underwood told Glamour according to Taste of Country. "We talked on the phone for almost three months before we actually got together. That was good for us. Then our first real date was on New Year's Eve, and our first kiss was when the ball dropped."
She continued, "We were in front of people, and he's not a big PDA guy. I figured, I'll go in for it because he can't leave me hanging, right? So I made him kiss me in public."
Carrie Underwood does not 'worry about' being away from Mike Fisher
Fisher retired from the NHL in 2018. When he met Underwood, he played Ottowa Senators. In 2011, he was traded to the Nashville Predators.
Even though Fisher's hockey schedule and Underwood's touring schedule kept them apart for periods of time, Underwood once admitted she did not "have to worry about" being away from Fisher.
"Any guy I've ever dated, there would always be that doubt: 'He didn't answer his phone. What's he doing? It's late.' I'm not the crazy-girlfriend type, but there was a little voice in the back of my head," Carrie told Glamour according to Taste of Country. "I don't have to worry about Mike. I don't think twice. He's going out? I don't care; it doesn't bother me. I don't bat an eye."
She added, "We're both independent people, so we can't have somebody around 24 hours a day, seven days a week."
For Underwood and Fisher, temporary periods of long distance are not a bad thing for their relationship.
Carrie Underwood had multiple miscarriages
Underwood and Fisher have two children together. Underwood gave birth to her first son in 2015, and she gave birth to her second son in 2019.
In an interview with CBS News, Underwood revealed that she had three miscarriages before giving birth to her second son.
"I'd kind of planned that 2017 was, you know, going to be the year that I work on new music, and I have a baby. We got pregnant early 2017, and didn't work out… in the beginning it was like, 'Okay, God, we know this is, just wasn't Your timing. And that is all right. We will bounce back and figure our way through it.' And got pregnant again in the spring, and it didn't work out. Got pregnant again, early 2018. Didn't work out. So, at that point, it was just kind of like, 'Okay, like, what's the deal? What is all of this?'" Underwood said.
The singer then used the miscarriages as inspiration for her 2018 song "Cry Pretty."
"'Cause I would literally have these horrible things going on in my life, and then have to go smile and, like, do some interviews or, like, do a photo shoot or something, you know? So it was just kind of, like, therapeutic, I guess," Underwood explained to CBS News.