Carrie Underwood Wrote the Sweetest Diary Entry the Night She Won 'American Idol'
It's been 17 years since Carrie Underwood won American Idol, and she remembers that night vividly — mostly because she documented the monumental moment in her diary. On the anniversary of her win, Underwood took to Instagram to share a sweet page from her journal that described her feelings as she became an Idol. Here's what the country icon wrote.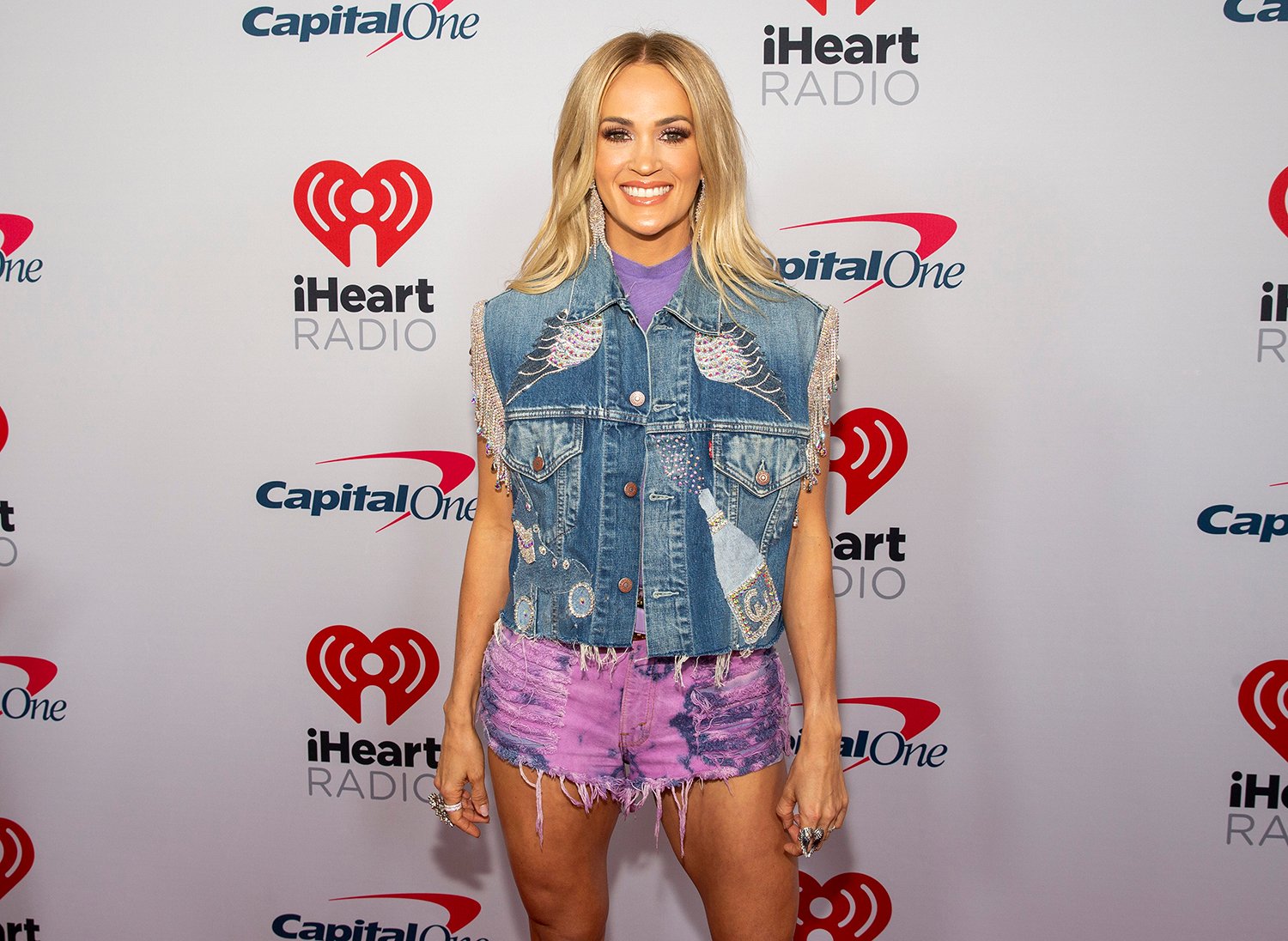 Carrie Underwood became 1 of the most successful 'American Idol' winners
Underwood auditioned for American Idol in 2005 with Bonnie Raitt's "I Can't Make You Love Me." At the time, Randy Jackson, Simon Cowell, and Paula Abdul served as judges. All three were very impressed with the 21-year-old's vocals, although Jackson advised Underwood to work on her stage presence. Meanwhile, Cowell told Underwood she was one of the competition's first "good country singers."
Underwood continued on American Idol Season 4 as a fan-favorite, making it to the finale alongside rock singer Bo Bice. America voted for Underwood to become the next Idol, kickstarting her career as one of the most successful female country singers. After the show, she went on to release several hit studio albums, including her debut record, Some Hearts. Today, Underwood has an estimated net worth of $140 million.
Underwood received a star on the Hollywood Walk of Fame back in 2018. Cowell spoke at her ceremony (per Variety), revealing that he predicted Underwood's success during her time on Idol.
"We were having the worst American Idol season I have ever had in my life," Cowell explained. "The whole show was in what I call gray and white. It was nothing. And then, this shy lady walks in and sings, 'I Can't Make You Love Me,' and the show turned into full color at that point. … I think it was after you sang 'Alone' that I made a prediction that you would become the best-selling Idol winner, which you are."
Carrie Underwood described the night she won 'American Idol' in a sweet diary entry
Seventeen years after her win, Underwood shared a memento from that night on her Instagram. She posted a photo of the diary entry she wrote after her Idol journey came to an end, describing in detail the moments leading up to the winner reveal.
"I took one more look at the amazing crowd and let it sink in for a few seconds," Underwood wrote in the diary. "My heart beat fast, and I closed my eyes. CARRIE UNDERWOOD! The crowd went wild. I immediately started crying. It was a beautiful moment."
Underwood went on to describe her fellow contestants running out to celebrate with her. And she remained emotional as she took the microphone for a performance of her debut single, "Inside Your Heaven."
"I blubbered through [it]," Underwood wrote.
In the caption of the post, Underwood thanked fans for their support. She also wished herself a happy anniversary.
"Where does the time go? Please enjoy a page from the journal of a 22-year-old farm girl who just had the most incredible night! I still feel the excitement through the pages!" she wrote.
The country star returned to 'Idol' in season 20 as a mentor
Underwood recently guest-starred in American Idol Season 20 to mentor the Top 5 contestants. She became emotional while working with Noah Thompson, who went on to win the season. The "Before He Cheats" singer explained that she related to Thompson's journey on Idol.
"I do feel like this show was created for people like me and for people like Noah who didn't know how to dream that big but knew they wanted to do something," Underwood said on the show. "So it's a beautiful thing. I think back … That's the decision that changed my entire life. I have no idea where I'd be. And to see contestants get everything they've ever wanted is just magical."
American Idol Season 20 is now streaming on Hulu.
RELATED: How to Get Tickets to Carrie Underwood's Denim & Rhinestones Tour