Carson Wentz and His Wife Just Welcomed Home a Beautiful Daughter
Carson Wentz is the starting quarterback for the Philadelphia Eagles. He's had plenty of highlights so far in his young career, but none of those on-field accomplishments could compare to the one he experienced this offseason: the birth of his beautiful baby daughter. The Wentz family is obviously excited over the news, and Wentz took …
Carson Wentz is the starting quarterback for the Philadelphia Eagles. He's had plenty of highlights so far in his young career, but none of those on-field accomplishments could compare to the one he experienced this offseason: the birth of his beautiful baby daughter. The Wentz family is obviously excited over the news, and Wentz took to social media this past Mother's Day to let everyone know about it. 
Let's take a closer look at Wentz's new addition, his relationship with his wife, and what the QB can expect from this year's NFL season.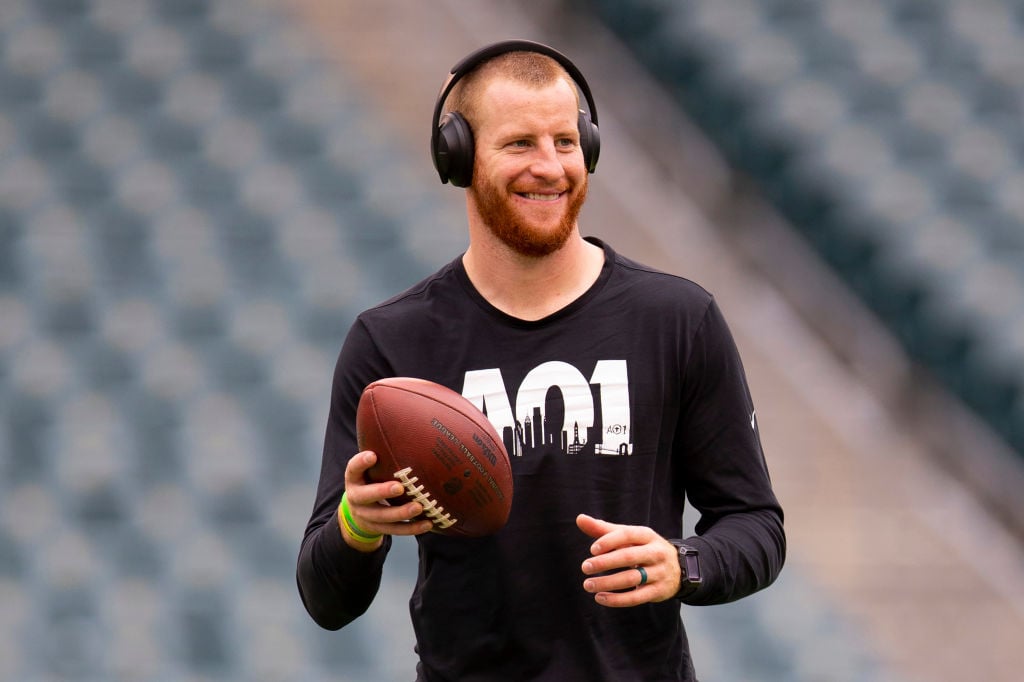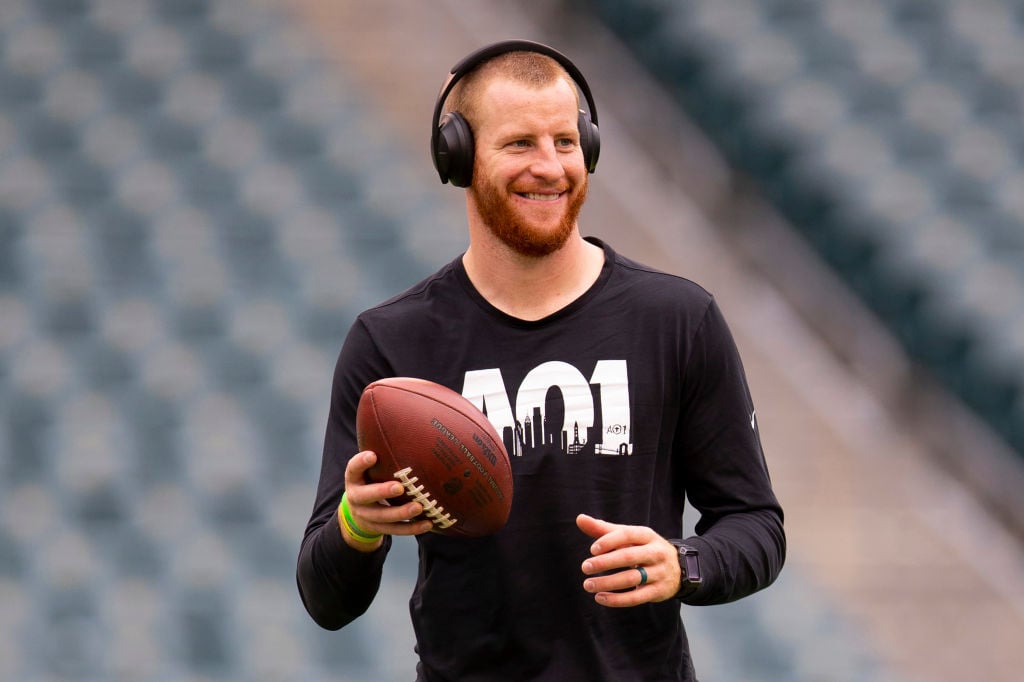 Who is Carson Wentz's wife? 
Heavy.com reported that Wentz started dating his wife Maddie sometime in 2017. Their first social appearance together came in an Instagram post featuring a picture of the two together after Wentz's surgery. Wentz included the following caption: 
"Surgery [check]. The comeback officially begins now! The Lord truly blessed me with this beautiful young lady to walk by my side and support me through all of this."
Wentz proposed following the Eagles' Super Bowl win over the New England Patriots. According to NBC Sports Philadelphia, the couple married in a beautiful ceremony in Bucks County, Pennsylvania in summer 2018. The two celebrated in style at their wedding, even performing Michael Jackson's "Thriller" dance along with the bridal party. The couple had their honeymoon in Greece. 
Carson Wentz's beautiful daughter and Mother's Day post to honor his wife
On April 27, Wentz and his wife welcomed their daughter, Hadley Jayne, to the world. Wentz announced the great news with an Instagram post and his excitement could not be more apparent: 
"Late last night my beautiful wife and I were blessed to welcome our sweet little girl into the World! Hadley Jayne Wentz is a true blessing from the Lord and we are so pumped to be her parents 😍 I love these two with everything I have! God is soooo good!"
The Philly Voice reported that several of Wentz's past and present Eagles' teammates reached out via social media to congratulate the star quarterback. The Eagles' official social media account even joined in on the celebration, telling young Hadley Jayne "welcome to the team." 
Now that Wentz has this amazing milestone in his rearview, the question turns to how he can regroup after a tough year last year and recover on the field, leading the Eagles back to the playoffs. 
The season ahead for Carson Wentz
While everything is going great for Wentz off the field, he'll have a difficult challenge ahead of him on the field this year. Wentz has looked great in some spots over the course of his career but struggled in others after the Eagles invested a high draft pick on him. He's also had problems staying healthy. Each of his last three seasons has ended with him injured and on the bench. Whether that's just bad luck or indicative of a larger issue remains to be seen. 
Last season, Wentz led the Eagles to an NFC East division crown after their rivals the Dallas Cowboys imploded. Now that Dallas has a new coach in place, they may not be so quick to fold this season. Wentz has a lot to prove — even though Philly won a Super Bowl during his time as QB, he didn't lead them through the playoffs. That was Nick Foles, who's no longer with the team. 
In short: Wentz has his work cut out for him this year. No matter what happens this season, at least he has the support of his wonderful family to help bolster his efforts.