'Cash Cab': Matthew Perry, Brooke Shields, and 5 Other Celebrities Who Have Appeared on the Game Show
Cash Cab hasn't just played host to unsuspecting passengers, who happen upon the taxi on the streets of New York City, N.Y., but celebrities too. Over the years, the trivia show has seen many contestants take a spin in the Cash Cab minivan and as the show has gained popularity, celebrities have come along for the ride.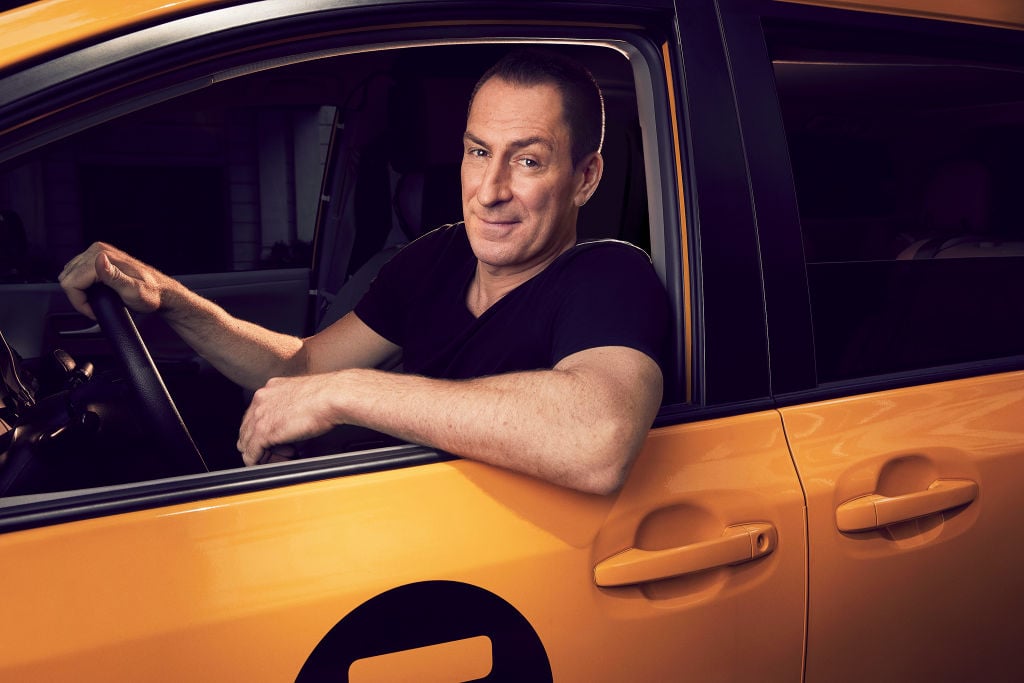 How 'Cash Cab' works 
When contestants go on Cash Cab, comedian and licensed cab driver Ben Bailey takes them to their destination and asks them general knowledge questions along the way. Earning money for every correct answer, passengers get kicked out if they get three questions wrong. 
Contestants don't have to rely only on themselves for answers, they can get help over the phone aka a mobile shoutout or from a person on the street aka a street shoutout. If passengers make it to their destination, they can "risk it all" as Bailey says, and go double or nothing by watching a short video clip and correctly answering one question about it. 
Celebrities participated in a 'Cash Cab' reboot
A celebrity edition of the show debuted in December 2017. Not only did the show have surprise appearances by celebrities, but there were also a few updates to the rules to make them more modern. 
Celebrities who have appeared on Cash Cab, according to USA Today, are as follows:
1. Matthew Perry: The actor best known for playing Chandler Bing on Friends made a guest appearance on Cash Cab helping four bartenders and later, a couple, according to IMDb.
2. Brooke Shields: The supermodel caught a family from Boston, Mass., off-guard when she jumped in their cab. 
3. Scott Bakula: Star of NCIS: New Orleans, Bakula surprised a couple and helped them answer questions.  
4. Gilbert Gottfried: However hilarious, the comedian proved to be "zero help" to contestants, according to Ben Bailey, for not answering any questions.
5. Dave Foley: The comedian joined parents for a ride in the Cash Cab.
6. Jeff Garlin: According to IMDb, the comedian and actor surprised two IT specialists from Rutgers University during their time on Cash Cab.
7. Susie Essman: The comedian and Curb Your Enthusiasm actress helped unsuspecting fans on the game show do their best to get to their destination. 
Below Deck fans will want to know Captain Sandy Yawn also made an appearance on Cash Cab to help contestants answer a question about a Dutch painter.
The show originally premiered in 2005 
Cash Cab's original run began in December 2005 when the game show made its debut on the Discovery Channel. Audiences loved the unique take on a game show that has since inspired other TV programs set in cars. Cash Cab became a hit show even earning five Daytime Emmy Awards, according to IMDb.
The game show ran for 11 seasons before going off the air in 2012. Thanks to reruns, fans didn't forget about Cash Cab. If anything, the show continued to have a large following possibly gaining popularity thanks to reruns.